Next Session
College Bound Retreat is a two-day, interactive virtual webinar.
Monday, January 8 and Tuesday, January 9
4:00-6:00 PM
Format: Zoom
$150 per participant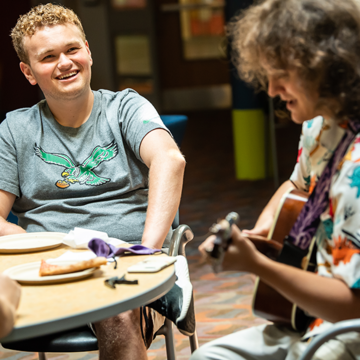 Prepare for College Success
The Kinney Center's College Bound Retreat is an interactive seminar for high school students with autism spectrum disorder (ASD) who are planning to enroll in postsecondary education after graduation. Individuals with ASD can achieve great collegiate success, and the College Bound Retreat program provides specialized support to kick-start the attainment of their educational goals. Attendees learn about advocacy and autism support at the university level, and receive practical guidance on issues such as choosing a major, socialization and relationship building and executive functioning.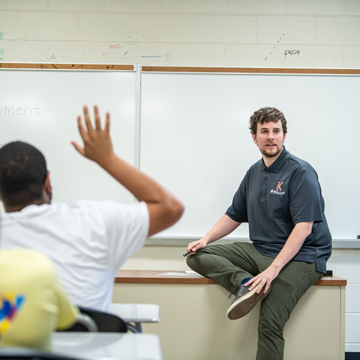 Program Highlights
This interactive seminar prepares high school students for college success by building necessary skills and increasing their familiarity with university life.
During this workshop, students will:
Learn about self-advocacy, disclosure and accommodations at the university level
Hear from a current ASPIRE student about their experience with college life
Explore ways to determine which major or career path is the best fit
Increase their confidence and competence regarding starting and managing social relationships
Discuss ways to get involved on campus
Assess their hopes and fears about beginning this new chapter in their lives
And much more!
This workshop is designed for high school students entering their sophomore, junior or senior year, students who are planning to attend Saint Joseph's or another university in the fall and for incoming ASPIRE students. All applicants must be behaviorally and cognitively ready to participate in the College Bound Retreat program independently; no 1:1 support will be provided.

High school students of all ages, graduating seniors and incoming ASPIRE students.