Transitional Services (15-18 years)
It's never too soon to start thinking about the future. Whether your child is college-bound, entering the workforce or not sure what is next, the Kinney Center has a program to meet their transitional needs.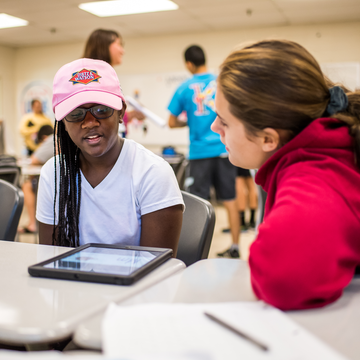 Day Services
High school students who are vocationally bound can spend part, or all of their day at the Kinney Center discovering their passions, and developing the skills and experience needed to hold independent employment.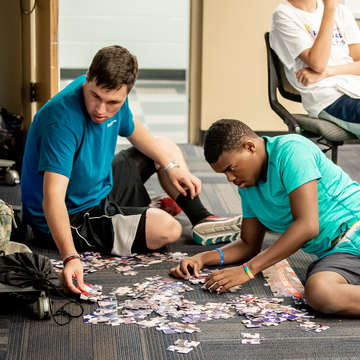 Social and Life Skills
Our Transitional Social and Life Skills evening programming is an opportunity to build soft skills outside of the academic school day. Lessons are supplemented with real world applications alongside autistic and neurotypical peers.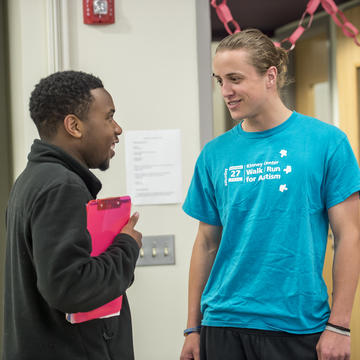 College Bound Retreat
There is a lot to consider when choosing a college, and even more to learn when transitioning onto a campus. The Kinney Center's College Bound Retreat prepares high school students for what they can expect while providing the opportunity to experience a college campus first hand.
Research demonstrates that job activities that encourage independence reduce autism symptoms and increase daily living skills.
We can help you defy the odds!
More than half of young adults with autism remain unemployed.
Only 58 percent had ever worked during their early 20s.
Only 36 percent of youth with ASD had ever participated in postsecondary education or training of any kind.
Less than 1 in 5 (19 percent) had ever lived independently.