Corinna Noel '13 (Mathematics)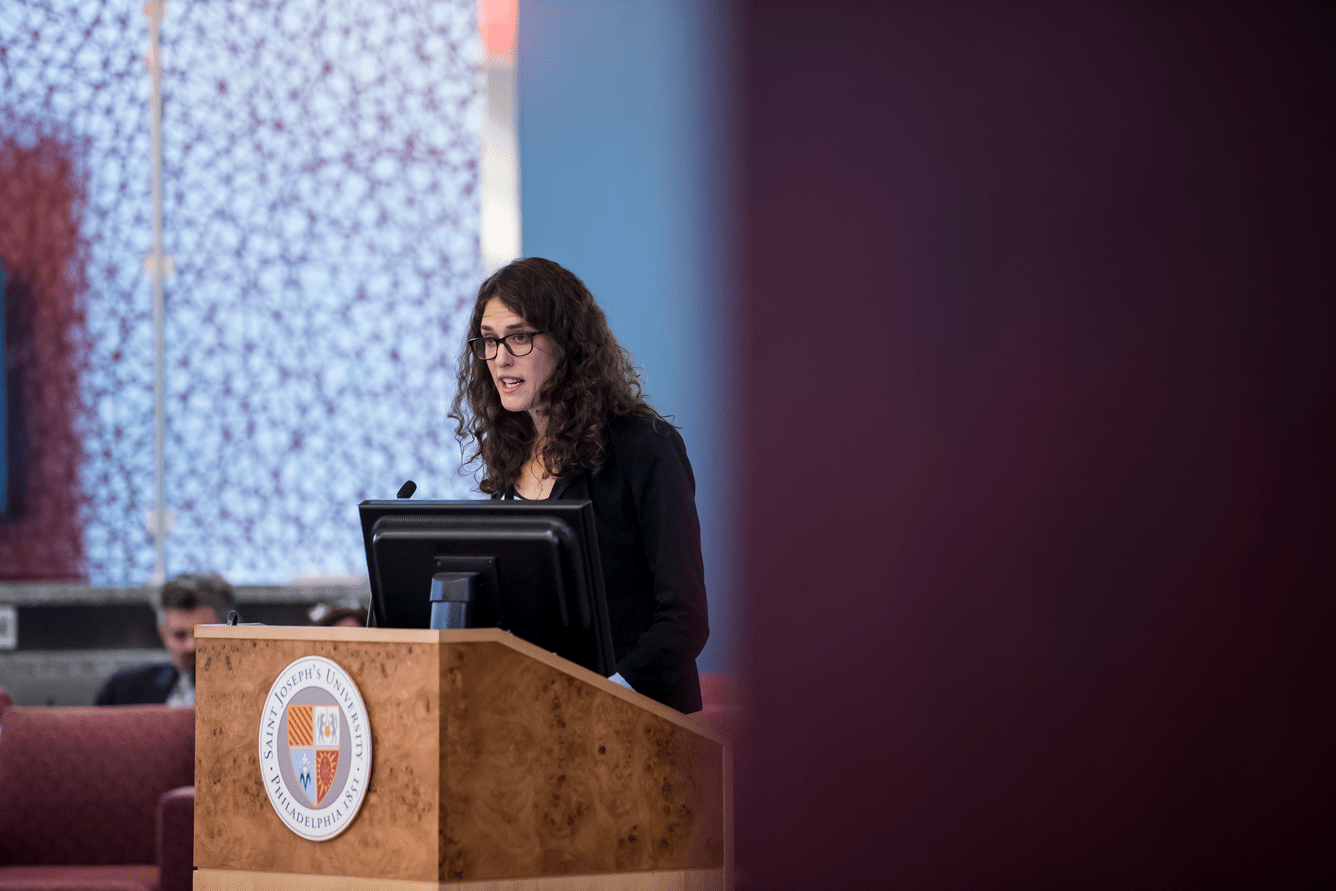 Corinna is now Dr. Noel, becoming the first McNulty Program alumna to earn her Ph.D.  She did so in Food Science at Cornell University, studying the links between taste perceptions and human health.  Corinna completed her postdoctoral research in epidemiology at the Center of Primary Care and Prevention, affiliated with the Brown University School of Public Health. She has now returned to Cornell University as a lecturer and is also serving as an Epidemiologist for Cayuga County, NY.
Catherine Elorette '14 (Biology)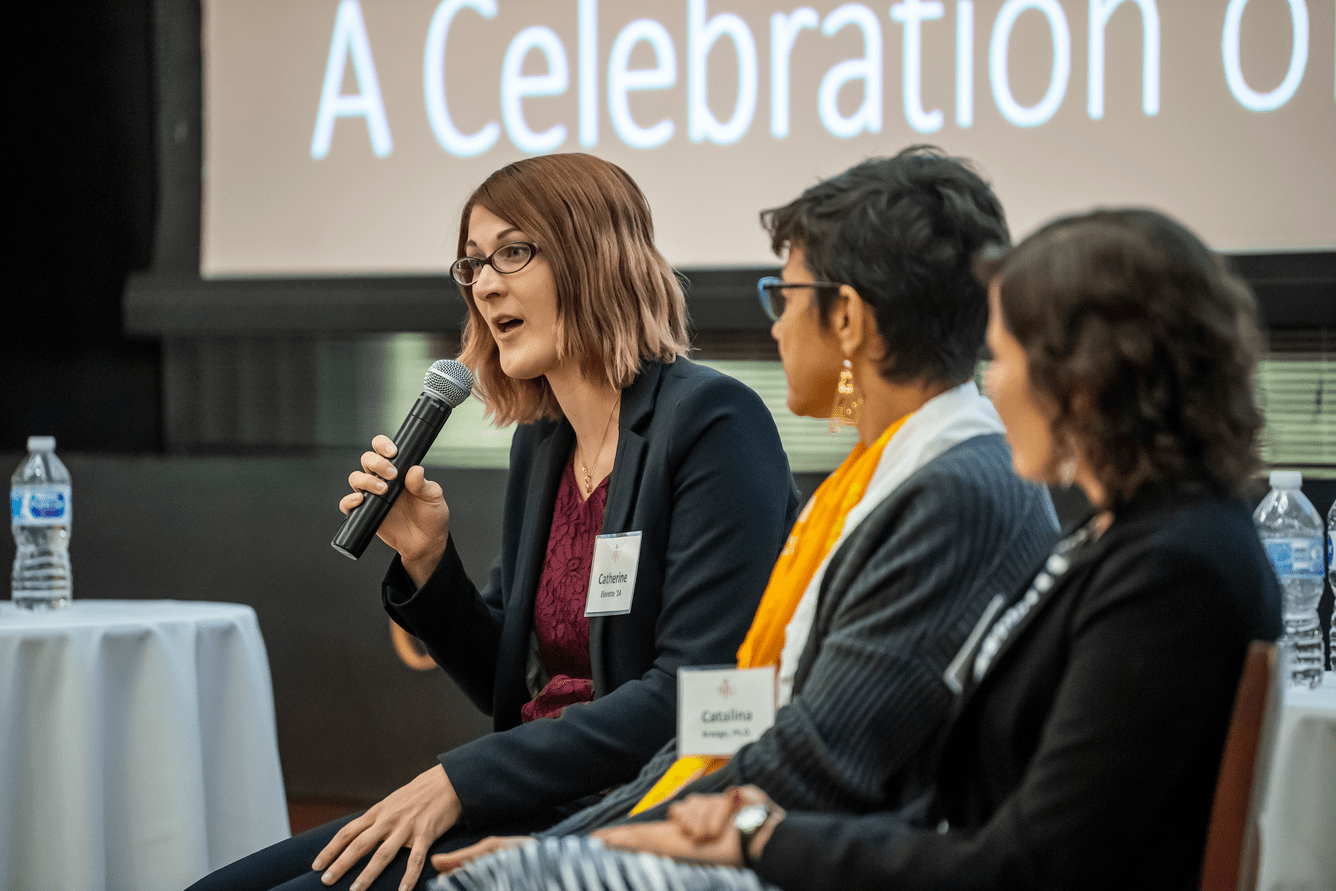 Catherine earned her Ph.D. in Neuroscience at Georgetown University, with research in non-human primates that focused on the role of the amygdala and superior colliculus in detecting and coordinating behavioral responses to threats. She is now a Post-doctoral Fellow at Mount Sinai Medical Center, examining the neural underpinnings of resting state functional connectivity.
Lianette Pappaterra '15 (Biology)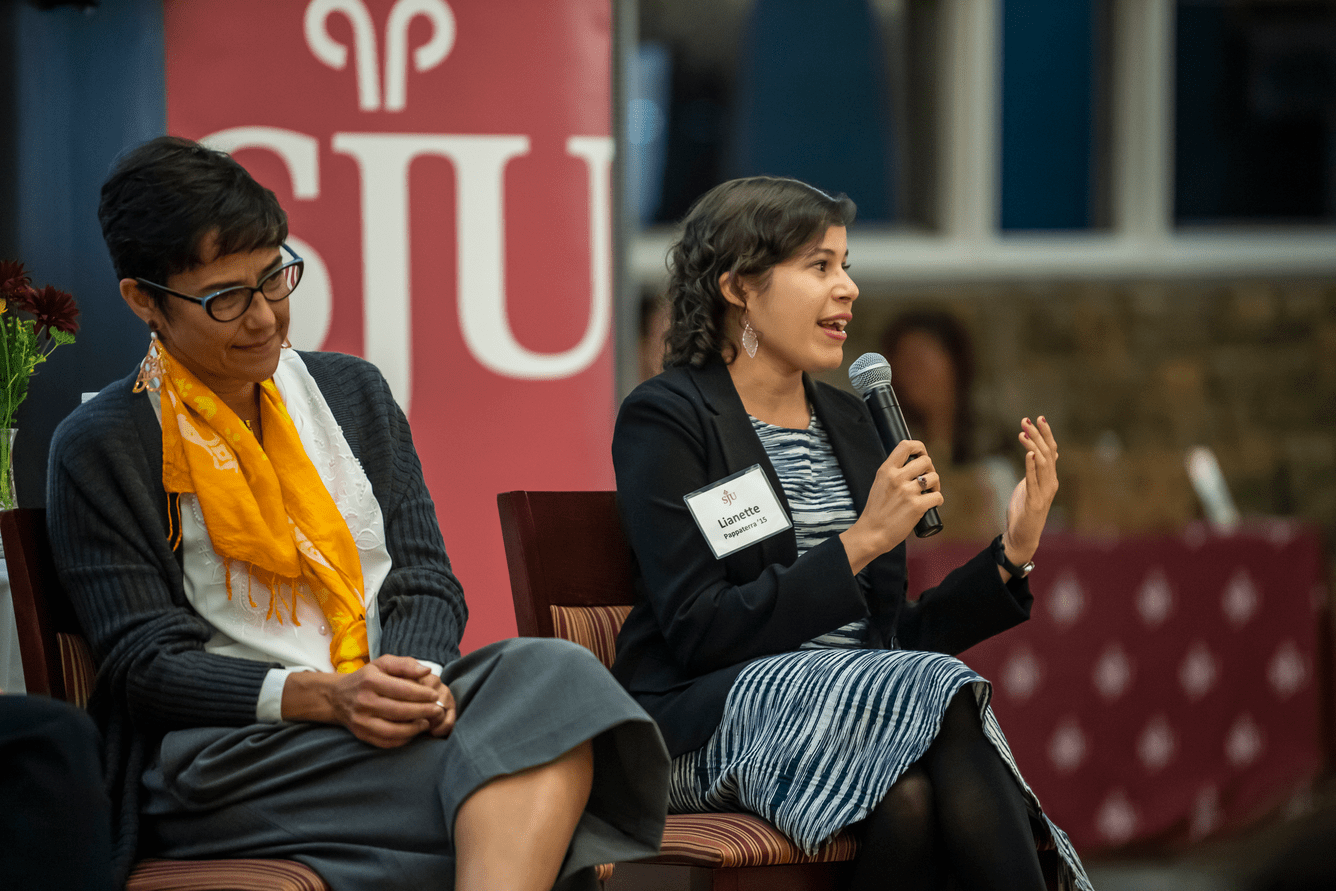 Upon leaving SJU, Lianette completed a year of service coordinating an after-school program for the immigrant community in El Paso on the Texas-Mexico border. She earned her Masters of Public Health at the School of Public Health and Social Justice at Saint Louis University in 2018.  She then returned to Philadelphia to as the Community Programs Manager at the same organization--Esperanza Health Center--where she completed a capstone project during her senior year at SJU.
Kathleen Logan '16 (Biology)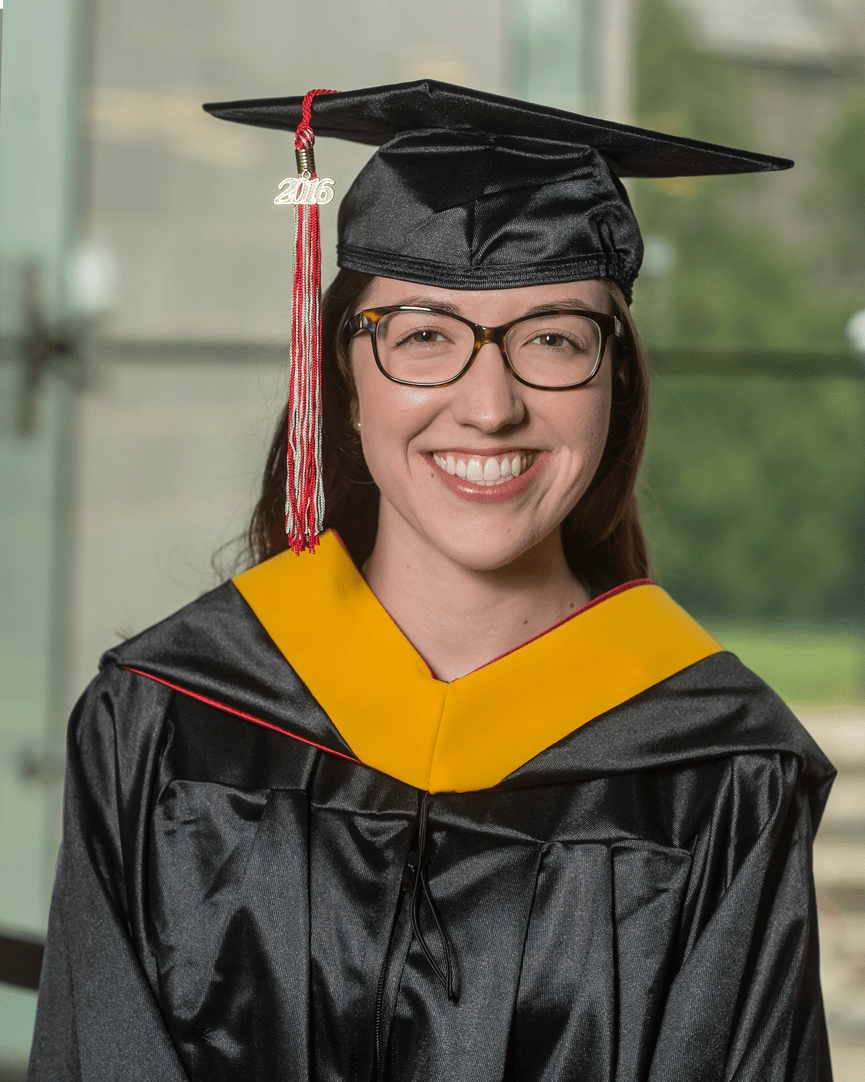 Upon graduation, Kathleen became a Fellow in the Alliance for Catholic Education (ACE) Program, earning a Master's in Secondary Education-Biology while teaching biology and physical science to freshman and sophomore students at Mercy Vocational High School in the Hunting Park section of Philadelphia.  She has since served as the Academic Operations Coordinator and a Biology Instructor at Cristo Rey Philadelphia High School, and currently works as a Middle School Science Teacher at St. Mary Magdalen School in Philadelphia. 
Isabella Goodenough '16 (Chemistry)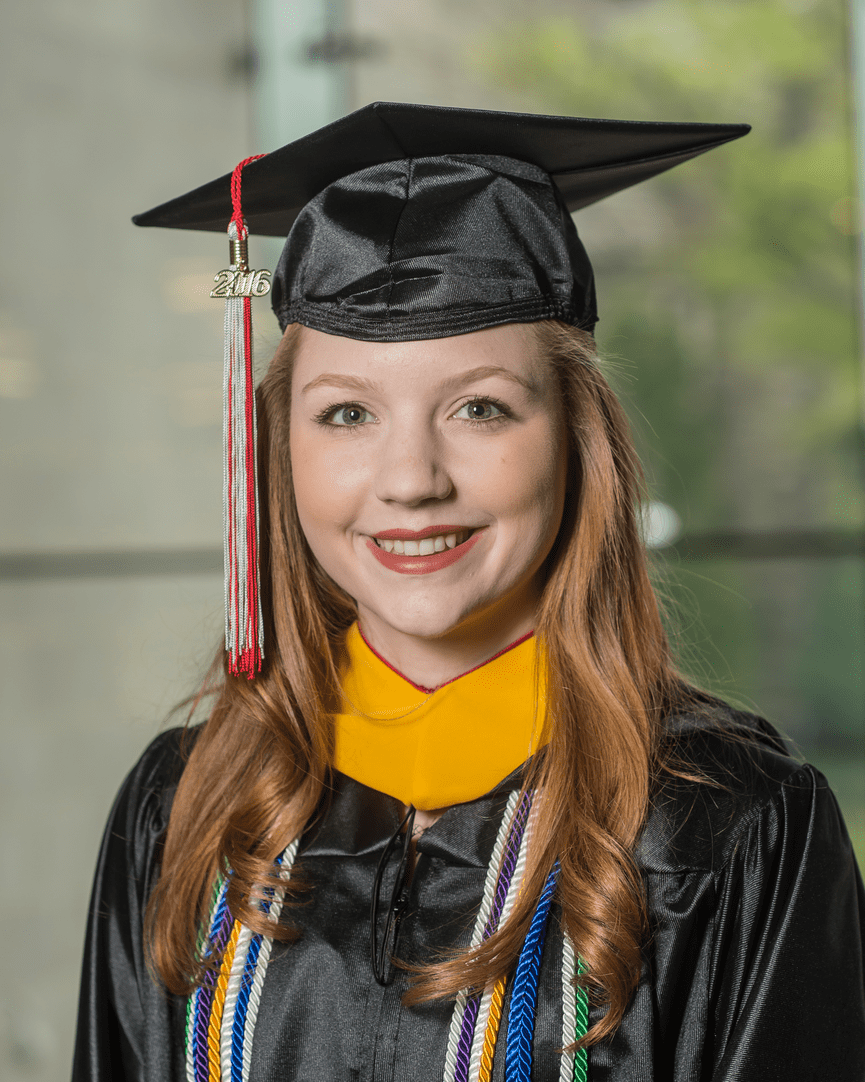 In August 2021, Isabella obtained her Ph.D. in Chemistry after graduated wi th a BS in Chemistry, after successfully defending her thesis entitled, "Response of UiO Metal-Organic Frameworks to Thermal Perturbations and Molecular Interactions."Isabella worked in the laboratory of Dr. Eric Bourget, Professor of Chemistry, where she headed up a team of scientists who studied ways of capturing and degrading chemical warfare agents. While at SJU, she was a Fellow in the McNulty Scholars Program and worked in the laboratory of Dr. Paul Angiolillo, Professor Emeritus of Physics, and former director of the McNulty Program, who was in attendance at her thesis defense. Isabella will be seeking jobs in the private sector as a materials scientist.
Sarah Cooney '17 (Mathematics & Computer Science)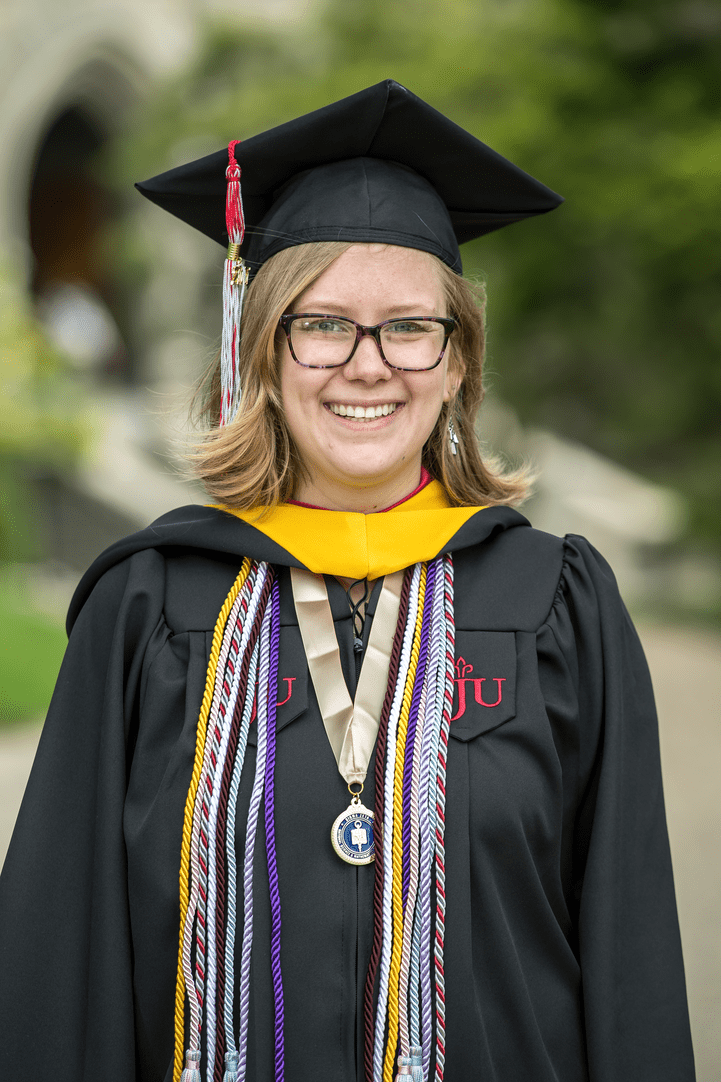 Sarah is a third-year PHD student in the Department of Computer Science at the University of Southern California.  Her research aims to enable communities to build social cohesion by using technology to empower them to change the built environment of their community.  She wants to facilitate the installation and improvement of "social infrastructure" projects (such as parks, community gardens, public seating areas) that have been shown to increase the social capital of a community, to improve the individual well-being of its residents and to enhance its resilience in the face of natural disasters. In the spirit of the McNulty Scholars Program, Sarah is a member of the PhD Board of USC's Women in Science & Engineering (WISE) Program, and she leads the organizing committee for the PhD Women in Computing Club (Wincc). She has also mentored a female undergraduate conducting summer research in computer science.
Valerie Jenkins '17 (Chemical Biology)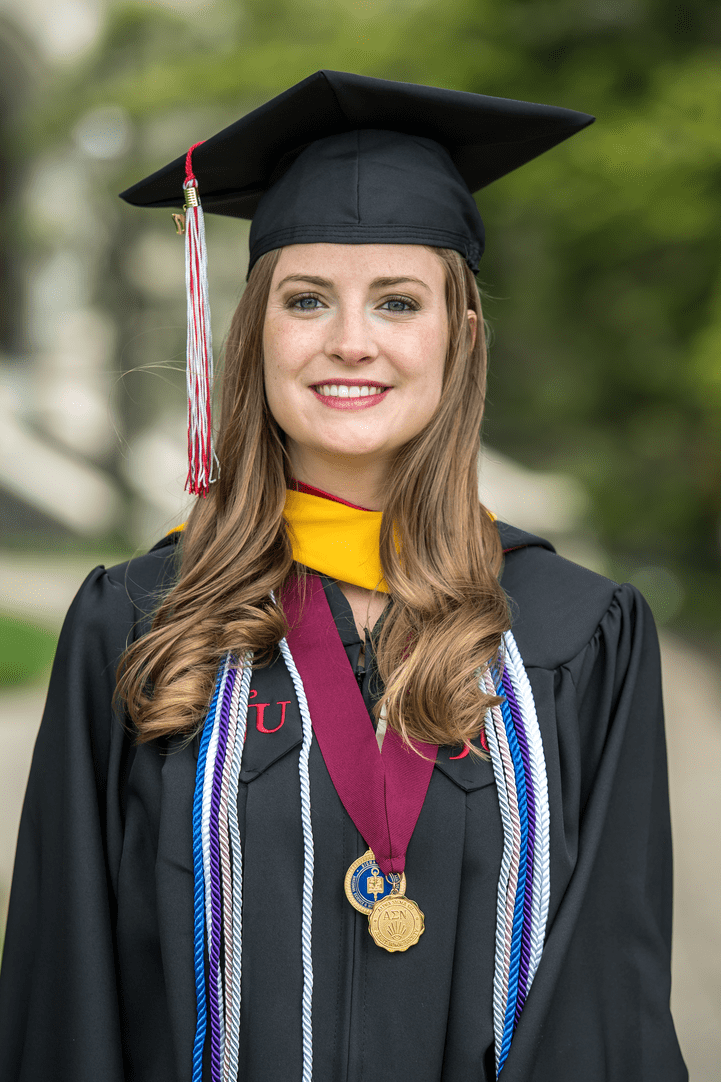 Valerie obtained her M.D. from the University of Maryland School of Medicine.  While there, she had her research published in the journal Clinical Toxicology; the title of the article was "Prevalence of fentanyl exposure and knowledge regarding the risk of its use among emergency department patients with active opioid use history at an urban medical center in Baltimore, Maryland." She has now begun her residency in psychiatry at University of Maryland and Sheppard Pratt in Baltimore, MD.