In addition to accepting individual undergraduate and graduate applications from students throughout China, over the past several years, Saint Joseph's University's China Programs Office has been successfully developing close academic relationships and exchanges with leading universities in China. One cannot ignore the size of the academic market in China, particularly at the graduate level. More importantly; however, is the growing desire on the part of a large number of extremely bright and talented Chinese students to obtain graduate degrees from U.S. universities. To make this experience even more rewarding, relevant and practical for students, our approach has been to partner with selective Chinese universities and institutions to offer degrees. Chinese students come to Saint Joseph's University to study in various masters programs, including programs in computer science, biology, criminal justice, financial services, international marketing, and business administration.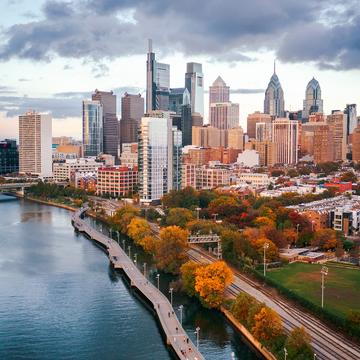 Opportunities and Experiences
Students attending Saint Joseph's through the recommendation of our partner universities are able to waive recommendation letters, take the Chinese National English Test and Intensive English Program at the Chinese universities in place of the TOEFL or IELTS and are assisted with their applications. After students are accepted, they are greeted at the airport and taken to off-campus apartment housing that has been pre-selected for them. Assistance is given in signing leases, purchasing furniture, obtaining cell phones, setting up bank accounts, etc. While at Saint Joseph's, in addition to attending classes, students are partnered with U.S. students and also have the opportunity to join the Chinese Student Association. They experience the diverse cultures of the area firsthand. Located in Philadelphia, we are a short distance from New York and Washington, D.C
Chinese universities can also send their undergraduate students to Saint Joseph's University as visiting students for one or two semesters for the purpose of enhancing their international learning experience. Many of these students return to Saint Joseph's for graduate studies.
In addition, The China Programs Office also develops customized executive training programs designed for university administrators, educators and other specialized groups.
Welcome to the Office of China Programs at Saint Joseph's University. Our mission is to promote Saint Joseph's University to Chinese institutions and potential students with the goal of enrolling undergraduate, visiting and graduate students; and to promote Chinese language and culture on campus."

Juan Julie Yu, Ph.D.

Director of China Program and Chinese Program