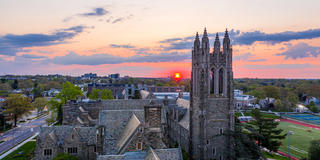 Office of Community Standards
The Office of Community Standards supports the University's Catholic and Jesuit mission through the education and administration of policies and expectations designed to promote a safe, respectful, inclusive and welcoming environment, in which all students can learn, grow and become moral leaders in their communities. The Office of Community Standards encourages all students to reflect on what it means to be a Hawk, on and off-campus, and understand the impact and harm their individual decisions and actions can have on others.
The mission statement of Saint Joseph's University shapes the responsibilities and privileges afforded to members of the University community. These Community Standards are designed to foster a community conducive to achieving the mission of the University. Rooted in the Catholic and Jesuit tradition, Saint Joseph's University aims to create and sustain an inclusive educational environment that facilitates students' academic, personal and spiritual development. At the core of these values is the Ignatian tradition of "cura personalis," which affirms the goodness, the worth and the dignity of every human being. Students affirm this commitment through adherence to the standards of conduct established within our community.
To support the continuation of a positive, safe, and educational setting, the University has adopted an array of policies, rules, regulations and expectations. Should any member of the University community violate an established policy, rule, regulation or expectation, the University has in place processes intended to educate and hold accountable those in violation and deter further violations by that and/or other individuals.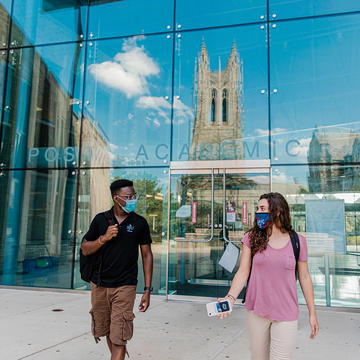 ICARE
Pledge
As a member of the Saint Joseph's University community, which stands with and for others, I pledge to:
I

nvite all to demonstrate character and caring in the Ignatian tradition of cura personalis.

C

lean my hands, work area and living spaces frequently and practice other mitigation practices.

A

ccept the responsibility to follow University COVID-19 mitigation policies and practices, including vaccine disclosure, masking and testing.

R

ead all communications regarding COVID-19 policies and practices.

E

xpect my Saint Joseph's community to do the same.
Individuals who repeatedly disregard simple actions that protect our community will be barred from the physical campus and could face disciplinary sanctions including suspension. Community members are encouraged to report non-compliance with COVID-related requirements through the Incident Reporting Form.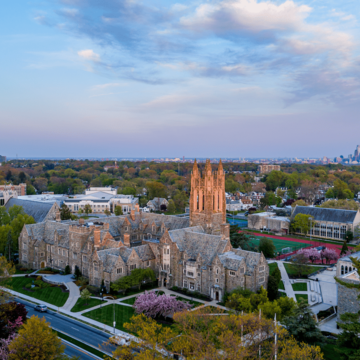 Incident

Reporting Form

Any member of the University community may file a complaint against a student(s) or student organization(s) alleging violation of the Community Standards. Complaints can be reported to the University in several ways, including submitting an incident reporting form. You can use this online form to anonymously report an incident involving any of the following:
Bias
Crime
Hazing
Health & safety (e.g., COVID-19 concern)
Sexual harassment and sexual misconduct
Other student behavioral concern
COVID-19

Operations

Contacting the Office
The Office of Community Standards remains staffed and OPEN during the COVID-19 pandemic; however, some office hours and services have transitioned to virtual operations. Please contact us through email (communitystandards@sju.edu) or phone (610-660-1046). If you call the office and we are unable to answer, please leave us a voicemail and office staff will respond to your message.

Community Standards Process
All expectations and standards remain in place during this time. However, the Community Standards process to address allegations may take place virtually, given regional and campus mitigation measures. Students impacted by a process will be explained the specifics at that time.

 

 
2022-2023 Student Handbook