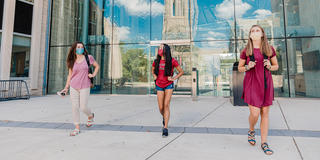 Student Health Center
The Student Health Center subscribes to a definition of health that includes the attainment, maintenance and lifelong commitment to an optimum level of wellness. This philosophy is rooted in the Jesuit educational tradition in which there is integration of learning with the development of the person.
The Student Health Center strives to assist students in the pursuit of their academic goals and personal development by identifying and addressing health situations which impede student learning. This mission is served by the provision of high quality health care as well as health promotion that facilitates the development of the whole person.
Latest COVID-19 Information
The Student Health Center will not be providing medical care during the summer (except during orientation days on June 23, 24, 26 and 28). We will resume our regular hours on August 15, 2022.
Students in need of medical care after hours are to call Public Safety at 610-660-1111 for assistance.
Any student with the following symptoms: fever, cough, or shortness of breath, fatigue, muscle or body aches, headache, new loss of taste or smell, sore throat, congestion or runny nose, nausea, vomiting or diarrhea; or contact with a known or suspected COVID-19 case are encouraged to call Public Safety at 610-660-1111. Symptoms may appear two to 14 days after exposure.
The University supports mask-wearing, whether you're unvaccinated, protecting someone you love or simply because you feel more comfortable. Students are required to wear a mask while in the health center, regardless of their vaccine status. Masks are available in the health center if needed. 
If you need MEDICAL ASSISTANCE after hours please refer to the Local Resources webpage. Transportation options include the Office of Public Safety & Security Escort Service 610-660-1111. Be sure to leave adequate time as the escort services are based on availability.
Schedule Appointment
NOTE: The health center is closed for medical care until August 15, 2022.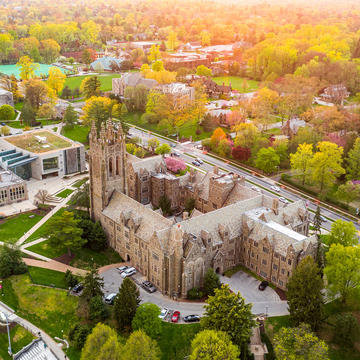 Student Medical

Emergency

Response
Action to be taken:
Faculty, staff, others – contact Public Safety immediately at extension 1111.
Public Safety will contact the Student Health Center during regular office hours for consultation.
If the Student Health Center is not open, Public Safety will call 911 and either Philadelphia Fire Rescue or Narberth Ambulance will transport the student to the nearest hospital for treatment. The student, in some cases, may exercise their right to refuse to be taken to the hospital.
Public Safety will notify the Vice President for Student Life (or designee).
Parent Notification:
The University requires prior written consent of the student to notify parents. However, if the condition of the student is determined to pose a threat to the health or safety of the student or others, parents will be notified of the action taken, including, but not limited to, the condition of the student and the fact of transport to the nearest hospital.
Parents will be notified by the Vice President for Student Life or the appointed designee (Director of Public Safety, Director of Student Health, Director of Residence Life).
FREQUENTLY ASKED QUESTIONS
All incoming students are required to complete a health evaluation form prior to arrival on campus. In order to process all incoming forms and confirm immunization compliance, we ask that forms be returned to the SHC by August 1st. Students that do not return their forms will be unable to register for classes.

(Please retain a copy of your form before mailing.)

Saint Joseph's University
Student Health Center - Quirk Hall
5600 City Avenue
Philadelphia, PA 19131

For students admitted through the University of the Sciences please Upload the completed student health packet signed and stamped by the primary care provider along with the supporting health records to the student health portal at: https://www.sju.edu/student-health-portal or call 215-596-8980 for assistance. Do not mail, email, or fax the student health packet to the student health center-university city or to your academic or athletic program. These documents must be uploaded to the student health portal.

No. Only incoming students are required to complete a Health Evaluation Form prior to their arrival on campus. Returning students are asked to update any changes of health/insurance information if changes occur.

Students with specific housing requests should contact the Department of Disability Services - Christine Mecke, Ph.D., at 610-660-1774 or email at cmecke@sju.edu. Documentation of their medical condition will be required.

Please view our Eligibility & Services page to learn more about the services we provide. All current students are eligible to receive services at the SHC.
Non-discrimination policy
The Student Health Center supports all initiatives to create a campus climate guided by the values of cultural inclusion, respect, equality and equity. Such a climate is essential to college health. Consistent with those values, the Student Health Center rejects all forms of intolerance and subtler forms of discriminatory conduct with respect to age; gender identity, including transgender; marital status; physical size; psychological/physical/learning disability; race/ethnicity; religious, spiritual or cultural identity; sex; sexual orientation; socioeconomic status or veteran status.