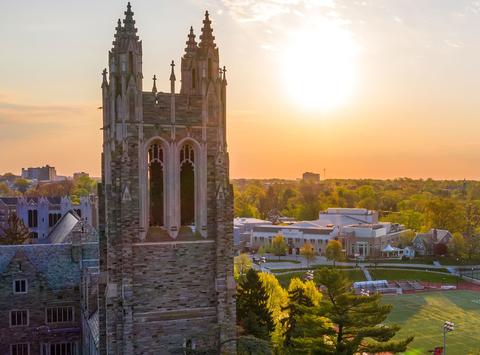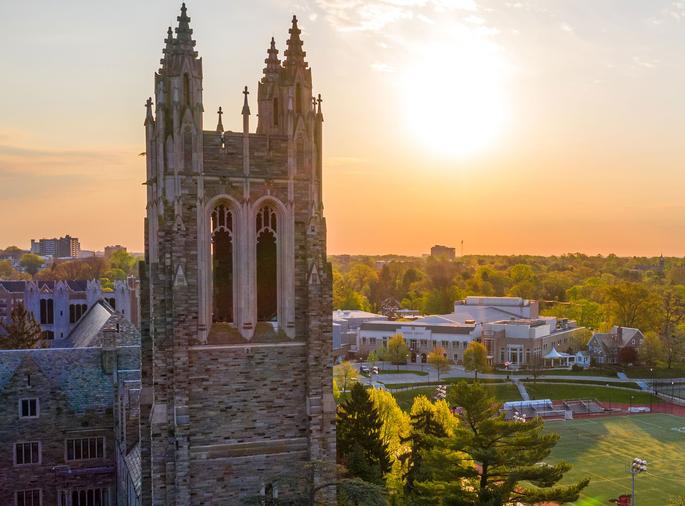 Succeeding
More Than Ever
As a Hawk, you have heard the stories of success. Now, become part of the growing legacy and share yours today!
Founded in 1851 in the Jesuit tradition of academic excellence, Saint Joseph's University is a top-ranked Catholic University that provides a rigorous, student-centered education.
Our unique model of education prepares graduate to enter the world with a competitive resume and global perspective. This is achieved through intense academic study led by thought-leading faculty scholars, a comprehensive campus experience and robust study abroad, service-learning, internship and co-op programs.
Upon graduation, nearly 100 percent of SJU students are employed, pursuing advanced degrees or committed to prestigious service programs — joining a powerful alumni network that spans the globe
of the undergraduate class of 2022 was employed, pursuing graduate study or in full-time volunteer programs within six months of graduation.
of undergraduate students complete at least 1 experiential learning opportunity
of graduate students found their full-time opportunity through a networking contact
Majors and/or minors with over 50 graduate program
The greatest help I had was from my professors and advisors at SJU. The biology, music, and chemistry departments were fantastic supports and resources to apply to medical college. Additionally, the health professions advisor, was extraordinarily helpful and supportive on this long but rewarding trip.
Through the service opportunities I've had like PSIP, APEX, and my IHS Hospice course, I was able to make Ignatian values like pursuing social justice, being a women "with and for others," and living for the greater good part of my life and identity.
With the academic and interpersonal skills I've developed here, I know I am set up to make an impact in the present and in the future."