Overview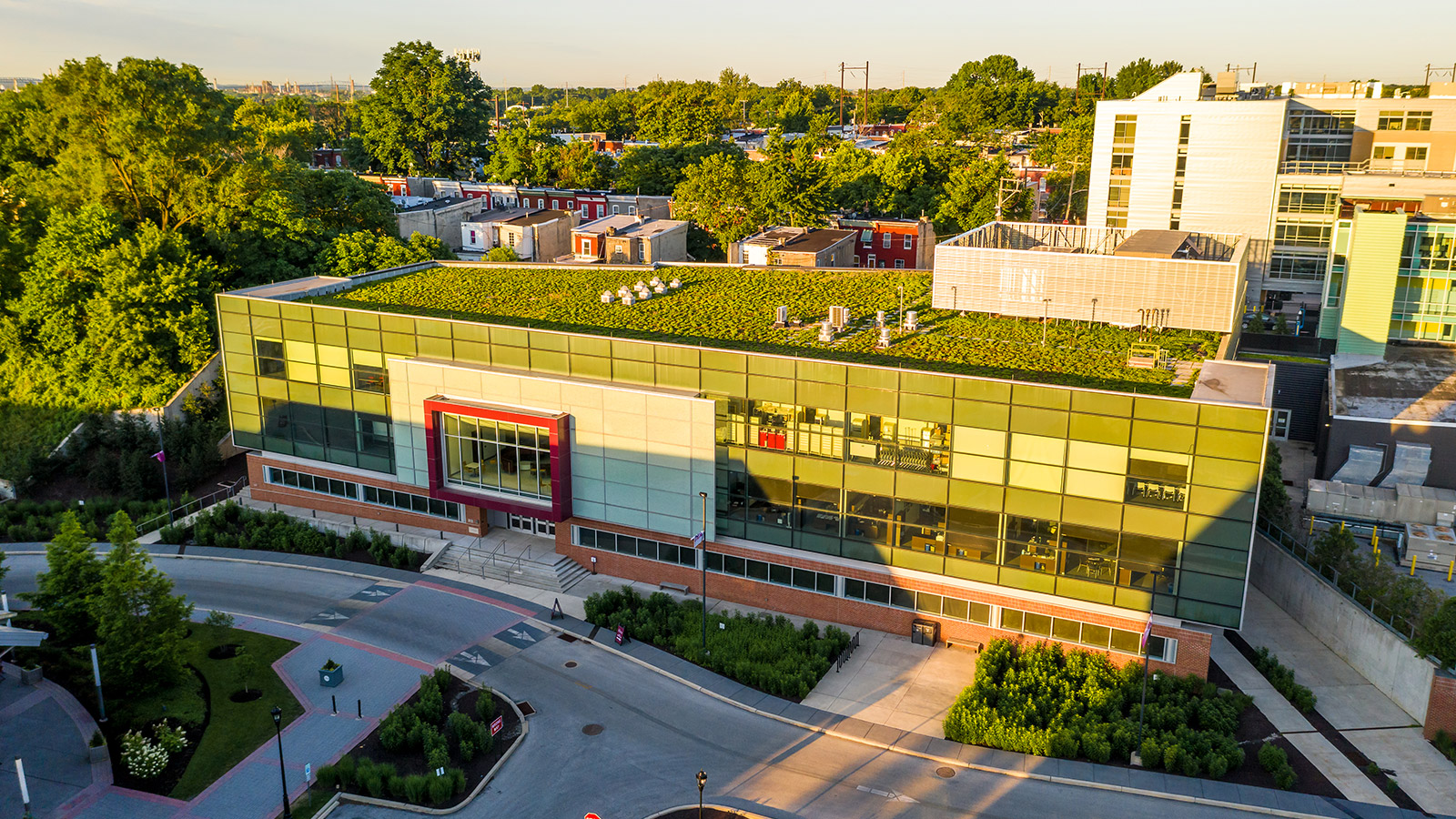 The PA program is housed in the Integrated Professional Education Complex (IPEX). Located on our University City campus, IPEX is a building that showcases an interprofessional education model that permits students from several disciplines, including health professions, exercise science, psychology and healthcare business and policy, to obtain traditional and hands-on experience. Inside IPEX, you'll find state-of-the-art classrooms, a simulation center and learning spaces and facilities dedicated solely to the PA program and students.
Simulation Labs
The PA program utilizes advanced technology to teach Human Gross Anatomy, through the use of Touch of Life Technologies VH Dissector platform on the Anatomy Toltech tables. Students obtain detailed instruction combined with innovative and adaptive high resolution virtual views while learning anatomy both in the lab and at home on their desktops/laptops. Learning anatomy through integrative technologies allows for the incorporation of anatomical concepts with real-world clinical applications useful in understanding radiology, surgical procedures, and other important areas of clinical medicine.
We prioritize active learning coupled with small group activities to encourage participation and teamwork.
Classrooms & Learning Spaces
The PA program is housed in the IPEX building, home to state-of-the-art classrooms, a simulation center, and learning spaces/facilities, all dedicated solely to the PA program and PA student use.
Most clinical rotations are offered in the greater Philadelphia region, home to multiple world-class, U.S. News and World Report ranked hospitals and doctors.
The PA program partners with the Philadelphia College of Pharmacy, occupational therapy and physical therapy programs to offer unique interprofessional learning experiences (IPE). We also partner with outside medical schools, social work programs, and nursing schools for additional IPE.
SJU is home to expert scientists and clinicians, renowned in their fields, who lecture in the PA program. The PA program faculty collectively have over 30+ years of PA education teaching experience and well over 60 years of clinical experience.
Student success is a priority for the PA program. All students will be given individualized advisement and learning resources at the programmatic and university levels to ensure their successful completion of their degree.