Haub School of Business Dean's Message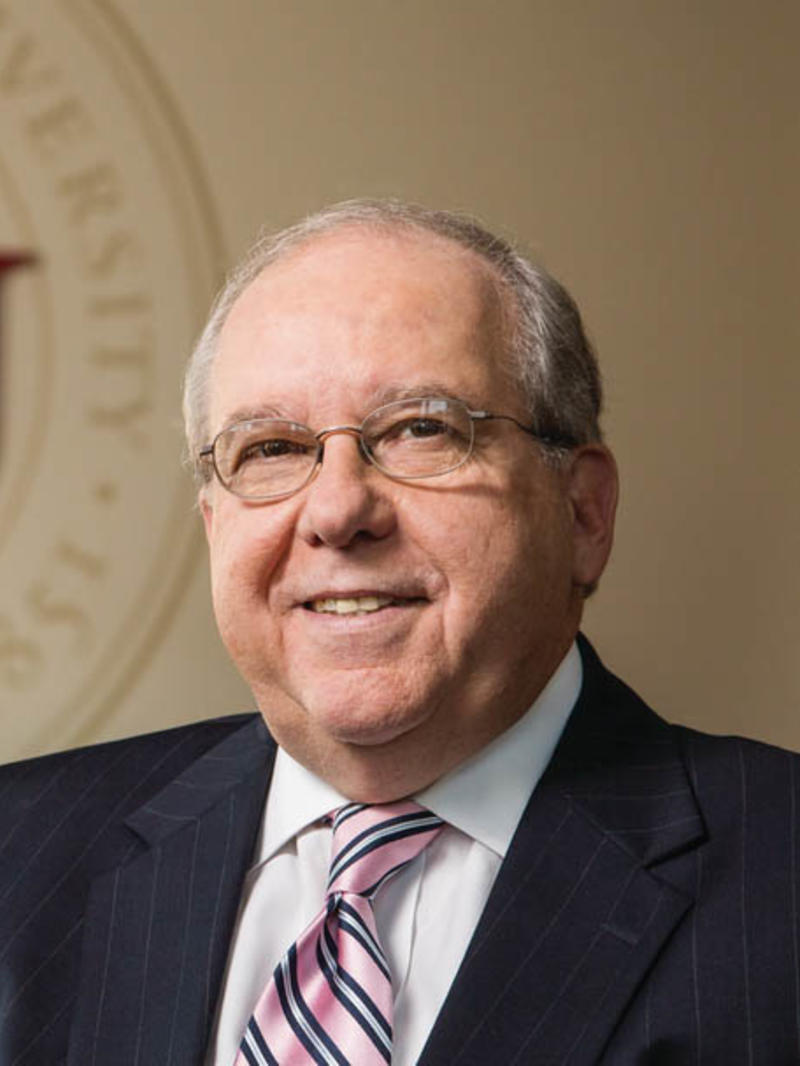 Dear Students,
Welcome to the Haub School of Business! Here we empower students like you to become business leaders poised for success and daring to advocate for change in an ever-evolving world.
Renowned programs
Accredited by the AACSB in both business and accounting, the Haub School is in an elite category of the best business schools throughout the world. Our academic programs, faculty, students and alumni continue to receive regional, national and even international recognition for their standards of excellence by ranking organizations and professional institutions such as U.S. News & World Report, Eduniversal, The Princeton Review, Beta Gamma Sigma and the American Marketing Association.
Over the last several years, our undergraduate majors and graduate programs have been ranked in the top 25 of U.S. News. These rankings confirm our place among the most prestigious business schools in the country.
Dynamic curriculum
Our programs are renowned because they are designed not only to impart theories and best practices widely accepted by the business community but to challenge students to apply this knowledge on a daily basis. There are sixteen majors from which to choose among seven departments, each accompanied by a number of minors and interdisciplinary programs. Undergraduate majors are offered in fields like data analytics, insurance, marketing, finance, pharma, food marketing and more. Across all disciplines, graduates are prepared to face how data, AI and continued advancements in technology are presenting unprecedented challenges and opportunities for businesses across the globe.
At the graduate level, we offer MBA and master's degree programs that follow a unique stackable certificate model, allowing students to earn specialty credentials along the way - without any added credit hours — so you can apply what they are learning immediately to your profession.
Our curriculum is formed and taught by highly-qualified faculty members, who create dynamic learning environments and are knowledgeable about best industry practices. With a variety of exceptional possibilities to choose from, I am confident that we have a course of study that will echo your unique interests and challenge your expectations.
Competitive advantage
Our competitive Cooperative Education Program and suite of resources and centers, including the Maguire Academy of Insurance and Risk Management, the Academy of Food Marketing, Pedro Arrupe, S.J., Center for Business Ethics, the Dean's Leadership Program, William Leahy Center for Advising, and Wall Street Trading Room, enrich students' classroom experiences with opportunities for real-world application, preparing them to be insightful and knowledgeable leaders in their fields.
Our network of alumni and partners and our proven business education model lead to an outstanding placement rate for our graduates. Haub School students launch their careers with the best firms and organizations in the United States with average undergraduate starting salaries at $53,000 and some of our best students receiving starting offers at $72,000 with a signing bonus.
The Saint Joseph's Difference
The Haub School is the largest Jesuit business school in the United States. The combination of rigorous academic preparation, specialized industry skills and a focus on the common good that's central to the Jesuit mission continues to set Saint Joseph's business education apart. It's the difference that employers notice when they interview our students or alumni, and it's what continually leads our graduates to positions of prominence in their companies and communities.
Are you ready to find your success here?
— Joseph A. DiAngelo, Jr. '70 (EdD)
Dean of the Erivan K. Haub School of Business