Kinney Autism and Support at Saint Joseph's University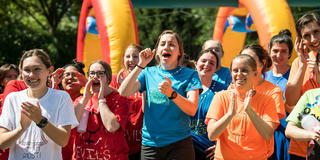 Not your average summer job!
Kinney is hiring students to join our SCHOLARS team for Fall 2021.
College Bound Retreat
Start working towards your educational goals by learning about advocacy and autism support at the university level. Receive valuable real-world advice on topics such as choosing a major, meeting friends, building relationships and other strategies for success.
Helpful Links to Explore Further