Christian-Jewish Relations and Black Christian Thought: Shared Insights, Challenges
Tuesday, October 24, 2023, 5:00-6:30 PM
Teletorium in Mandeville Hall (campus map) 
Catholic teaching since 1965 has been groundbreaking in its condemnation of antisemitism and racism, and also in its affirmation of Jewish-Christian dialogue and the Jewish roots of Christian faith. Regrettably, it often does not name white supremacy as a driving force behind the interconnected evils of antisemitism and anti-Blackness that shape the modern West. However, Black Christian thought helpfully confronts white supremacism directly. Yet incorporating the Black Christian tradition into the work of Christian-Jewish reconciliation poses challenges as well as opportunities, revealing the need for further dialogue, reflection, and collective struggle.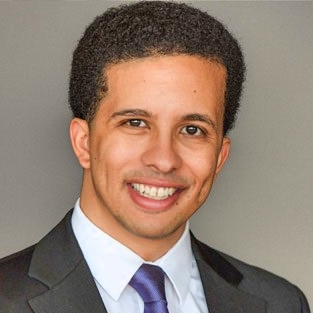 Andrew Prevot holds the Joseph and Winifred Amaturo Chair in Catholic Studies at Georgetown University. He is the author of The Mysticism of Ordinary Life: Theology, Philosophy, and Feminism (2023); Theology and Race: Black and Womanist Traditions in the United States (2018); and Thinking Prayer: Theology and Spirituality amid the Crises of Modernity (2015), along with numerous essays on spiritual, philosophical, and political theology.   
The Bible, the Rabbis, and Jewish-Gentile Relations
Tuesday, November 7, 2023, 5:00-6:30 p.m. 
Teletorium in Mandeville Hall (campus map) 
The Bible challenges the Jewish people to be "a blessing for all the families of the earth." Yet in the biblical and Talmudic eras most gentiles were assumed to be idolators. In the Middle Ages, most rabbis considered their Christian neighbors idolators, and Christian enmity sharpened the otherness Jews felt toward their Christian neighbors. Muslims were monotheists, but Jewish-Muslim relations were sometimes positive and at other times difficult. In the modern era, though, Jews found themselves in a new relationship with their gentile neighbors, most importantly Christians after the Second Vatican Council. How should Jews relate toward gentiles today, and what are the bounds of Jewish tolerance about gentiles and their religions, and specifically Christians and Christianity? Join us as we welcome back to SJU, Rabbi Dr. Eugene Korn to discuss his new book, Israel and the Nations: The Bible, The Rabbis, and Jewish-Gentile Relations.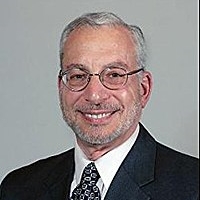 Eugene Korn holds a Ph.D. from Columbia University and is an ordained Orthodox rabbi. He has taught general and Jewish philosophy at Columbia, Yeshiva, and Seton Hall Universities. His books include To Be a Holy People: Jewish Tradition and Ethical Values; Jewish Theology and World Religions; Christianity in the Eyes of Judaism; Plowshares into Swords? Religion and Violence; and Covenant and Hope. His works have been translated into Hebrew, German, Italian, and Spanish.
Christian Supremacy: Reckoning with the Roots of Antisemitism and Racism
WEDNESDAY, FEBRUARY 21, 2024
LOCATION TBA
In her new book with this title, Magda Teter describes how Christian theology of late antiquity cast Jews as "children born to slavery," and how the supposed theological inferiority of Jews became inscribed into law, creating tangible structures that reinforced a sense of Christian domination and superiority. With the dawn of European colonialism, a distinct brand of European Christian supremacy found expression in the legally sanctioned enslavement and exploitation of people of color, later taking the form of white Christian supremacy in the New World. Drawing on a wealth of primary evidence ranging from the theological and legal to the philosophical and artistic, Christian Supremacy is a profound reckoning with history that traces the roots of the modern rejection of Jewish and Black equality to an enduring heritage of exclusion, intolerance, and persecution pervading European Christendom.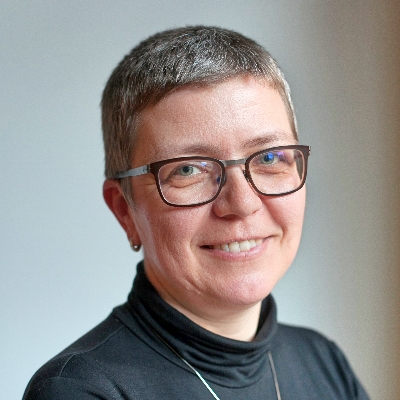 Magda Teter is professor of history and holds the Shvidler Chair in Judaic Studies at Fordham University. She is the author of several books, including the National Jewish Book Award winning, Blood Libel: On the Trail of an Antisemitic Myth; Sinners on Trial: Jews and Sacrilege after the Reformation; and Jews and Heretics in Catholic Poland. (Photo: Chuck Fishman)
From Distinction to Discrimination: The Fraught History of Moses' Horns
THURSDAY, MARCH 14, 2024, 5:00 PM 
Online Webinar. Cosponsored with SJU's Frances M. Maguire Art Museum
Asa Simon Mittman is Professor of Art and Art History at California State University, Chico, where he teaches Ancient and Medieval Art, as well as thematic courses on monsters and film. He is author of Maps and Monsters in Medieval England (2006), co-author with Susan Kim of Inconceivable Beasts: The Wonders of the East in the Beowulf Manuscript (2013, awarded a Millard Meiss Publication Grant from the College Art Association and an ISAS Best Book Prize), and author and co-author of a number of articles on monstrosity and marginality in the Middle Ages. 
Judaism Is about Love
MONDAY, APRIL 6, 2024, 5:00-6:30 PM
LOCATION TBA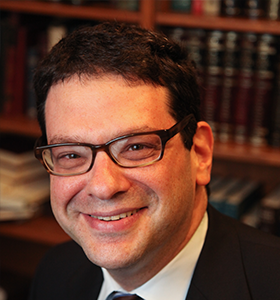 Rabbi Shai Held is President and Dean of the Hadar Institute, which he co-founded in 2006. A philosopher, theologian, and Bible scholar, Rabbi Held received the prestigious Covenant Award for Excellence in Jewish Education, and has been named multiple times by Newsweek as one of the fifty most influential rabbis in America and by the Jewish Daily Forward as one of the fifty most prominent Jews in the world. Rabbi Held is the author of Abraham Joshua Heschel: The Call of Transcendence 2013) and The Heart of Torah 2017. His next book, Judaism is About Love, will be published by Farrar, Straus, & Giroux in 2024.