Greetings from Ms. Naomi Adler, Chief Executive Officer, Jewish Federation of Greater Philadelphia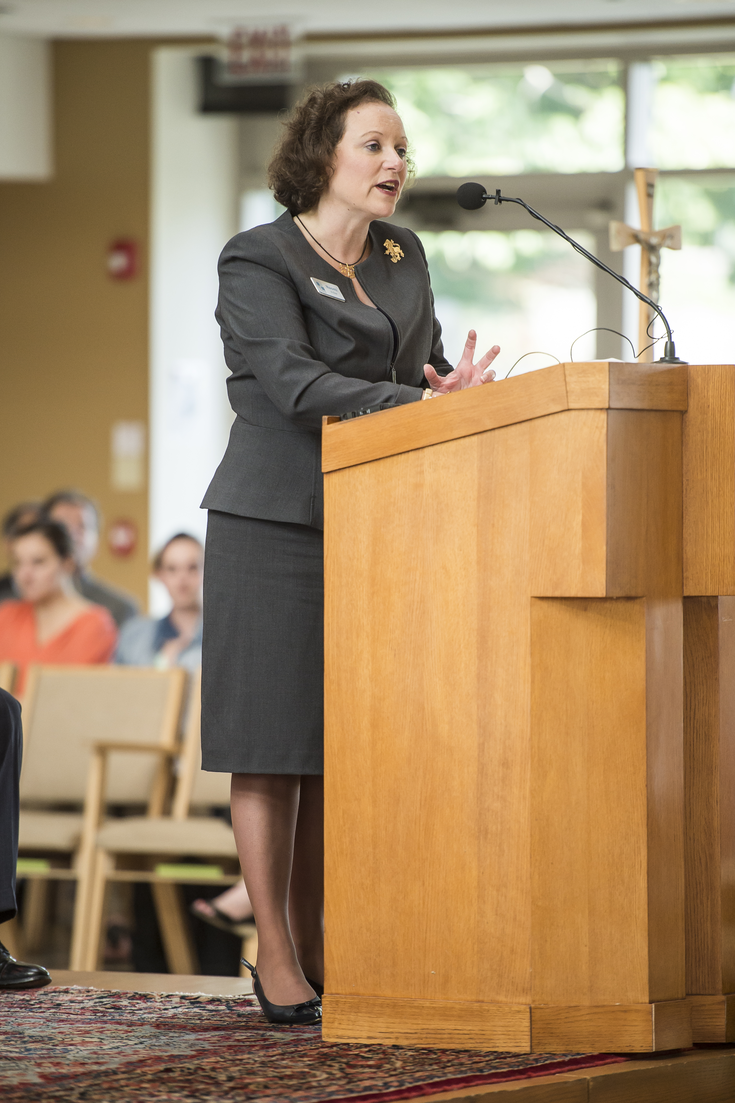 On behalf of the Jewish Federation of Greater Philadelphia and our Jewish Community Relations Council, I thank you for the opportunity to be part of today's wonderful celebration of the 50th anniversary of Nostra Aetate. I am Naomi Adler, CEO of the Jewish Federation. We bring together the people and organizations of our Jewish community to generate and allocate the financial and volunteer resources necessary to care for those in need and strengthen Jewish identity — locally, in Israel and around the world. Our Jewish Community Relations Council further serves the needs of the Jewish community through building community relations, social action and advocacy. We thank the AJC, ADL and Board of Rabbis for partnering with us today. We would also like to welcome Rabbi Abraham Skorka to Philadelphia.
Many are familiar with the civil rights struggles of other communities and the progressive, societal changes that have occurred, or are now occurring for them. Nostra Aetate should be seen in that light, as it was a major "civil rights" achievement for Jews. We are delighted to be celebrating this momentous occasion with our Catholic friends.
It is easy to take for granted today's strong relationship between the Jewish and Catholic communities, but it was not always so. There was a time when our two communities were wary of each other and had little or no interaction. It is also important to remember the journey over the past 50 years. We have all come a long way. All of us have worked hard to cultivate friendships, dialogues and opportunities for mutual learning.
This was thanks to the great effort and ongoing commitment of many people. It was also thanks to the groundbreaking work of Saint Joseph's University's Institute for Jewish-Catholic Relations which, within a year of the issuing the Nostra Aetate, was created due to a joint effort of the then-Saint Joseph's College, and in cooperation with the American Jewish Committee.
Today the relationship between the Catholic and Jewish communities here in Greater Philadelphia has blossomed into a productive partnership that is very important and beneficial for both communities. We have created a more progressive and vibrant Philadelphia community, a place where we are able to work together to face the challenges that confront our city.
How gratifying it is that we will be able to mark this day with the unveiling of a beautiful new sculpture, one that will no doubt receive national and even international recognition, celebrating a 50-year journey of friendship between Catholics and Jews in Philadelphia. On behalf of the organized Jewish community of Philadelphia, I thank you again for this opportunity to be here today.