Reflections from the Sculptor, Mr. Joshua Koffman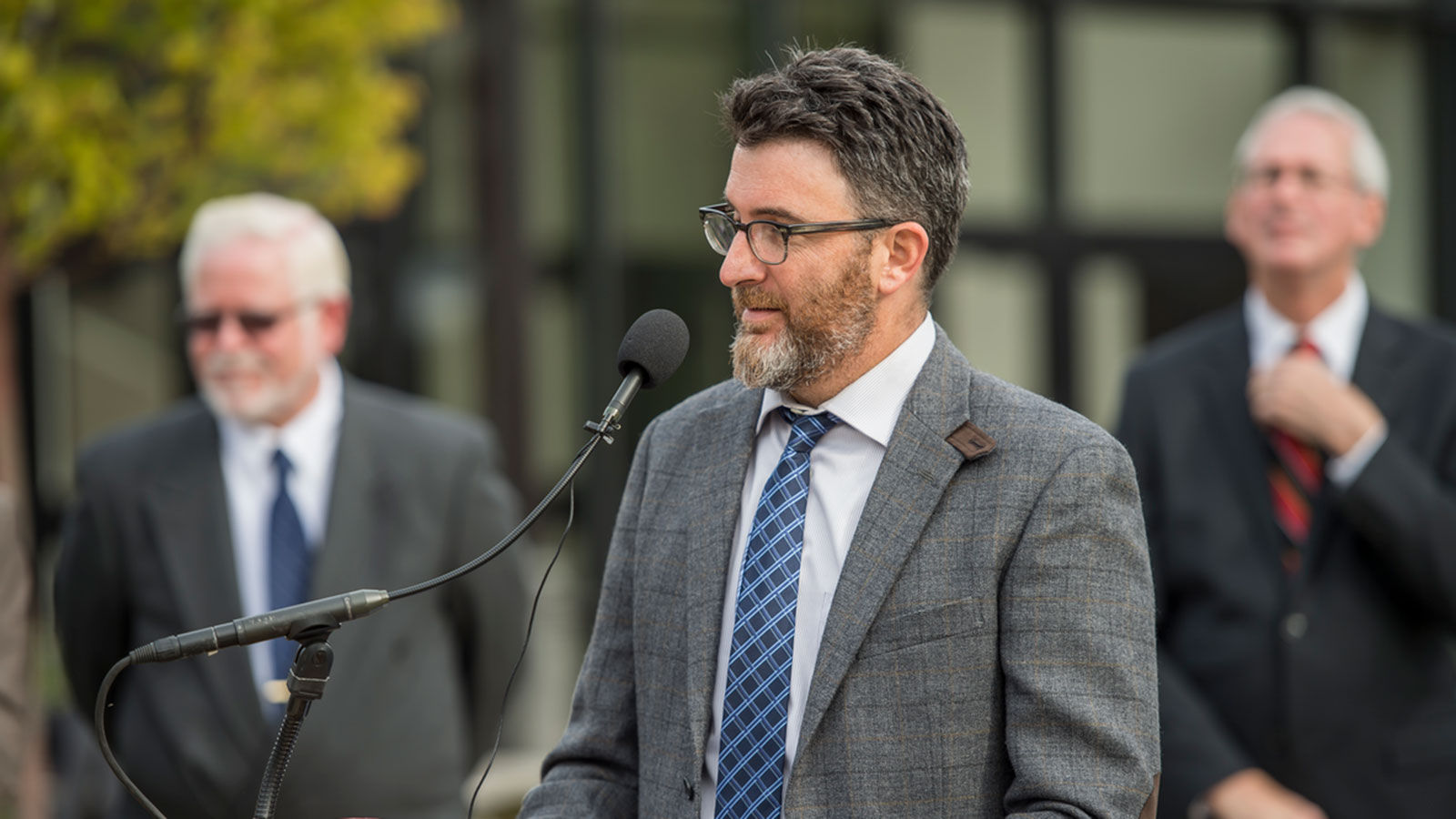 What a pleasure it is to be here with you all today on the eve of such a momentous occasion, and to finally see this sculpture dedicated here at Saint Joseph's University. This is truly a beautiful campus and wonderful location to have such a timely and important sculpture.
I want to express my gratitude to Saint Joseph's University, to the Institute for Jewish-­‐Catholic Relations, and for everyone here involved in seeing it through and making this happen. I would also like to thank Phil and Adam. It has been an eye opening experience working with you both. I appreciate your open-minded collaboration as well as your clarity on the essential ideas expressed by this sculpture. Between the three of us -- and the two of them [pointing to sculpture], I think we have created something profound, poignant and enduring. I would also like to thank Carmen Croce who initially approached me with an appreciation for my work and trust in my experience. This has truly been one of the most rewarding projects I have worked on.
Believe it or not, I was born to create this sculpture. Literally. I have a Catholic mother and a Jewish father. Combine that with years of sculpture training and experience making figurative work, and it appears it was all meant to be.
This sculpture is timely as we prepare for Pope Francis' visit. And in a wonderful way, Religion is on the top of everyone's mind in the city right now. From the people installing barricades to the people like us installing sculpture. So this is an interesting time as people of all different faiths are experiencing this religious event like no other; all different faiths, and cultures are here receiving the Pope and his message. His imminent presence, it turns out, is a positive influence on all people, which is something inherent in this sculpture as well. It is exciting to be a part of something that is so meaningful to so many faiths at such a meaningful time.
In the past, sculpture and the fine arts were directly connected to religion, but today, sculpture has a much looser tie to faith. In this case, and with the city's attention, tradition, faith, and understanding coalesce with this symbol in our time. Saint Joseph's University and the Institute for Jewish-­‐Catholic relations, has put a lot of effort into channeling its values to this moment. It is especially heartfelt when I say thank you for the opportunity, and for understanding the significance that sculpture has in telling this story.