Philadelphia Regional Noyce Partnership
Overview
The National Science Foundation awarded Saint Joseph's University a $1.45 million grant through the Robert Noyce Teacher Scholarship Program. The grant will provide funding to the six local colleges and universities who are involved with the Philadelphia Regional Noyce Partnership Scholars Program to encourage students to pursue and sustain a career as educators in the fields of science, technology, engineering and mathematics in high-need secondary schools. A total of 55 students will benefit from the award.
Partner Programs:
The Philadelphia Regional Noyce Partnership – Scholarship program partners, in addition to Saint Joseph's University include:
Arcadia University
Bryn Mawr College
Community College of Philadelphia
La Salle University
Temple University
Investing in Philadelphia Schools:
The mission of the Philadelphia Regional Noyce Partnership is to build lasting synergies among the Noyce programs in the greater Philadelphia region that will strengthen all aspects of the STEM teacher pipeline: recruitment, pre-service preparation, induction, and ongoing development and growth throughout a teacher's career, in ways that no individual institution would be able to achieve alone.
About
Saint Joseph's University is one of six partner institutions included in the $1.45 million collaborative award granted to the Philadelphia Regional Noyce Partnership (PRNP) by the National Science Foundation (NSF) to recruit, educate, mentor, and retain STEM teachers.
The project aims to recruit a total of 55 new STEM teachers from the PRNP-S Partner Institutions with the goals of increasing:
the number of STEM majors and degree holders that enter and remain in teaching in high-need schools in the Philadelphia region
the social capital of Noyce program participants at all levels
Noyce teachers' understanding of culturally responsive teaching practices
Noyce teachers' knowledge of education for sustainability content and pedagogical practices
STEM Scholarships
Between 2019 and 2022, 11 Saint Joseph's University STEM majors and STEM degree holders will receive scholarships in the amount of $15,000 to pursue secondary teacher certification in Saint Joseph's teacher education department certification program. There will be a maximum of four scholarships available each year. In exchange for the scholarship, recipients agree to teach for at least two years in a high need school district.
Professional Development for Student Teachers
In addition to the scholarships, the Noyce partnership will support the professional development of the scholars through their active and continuous engagement in a multi-university, cohort-based learning community during their year of student teaching and their first two years of in-service teaching. Scholars will receive mentor support and opportunities for professional development.
Eligibility & Requirements
Eligibility
To apply for the PRNP-Scholarship, a student must be accepted into Saint Joseph's University's secondary teacher certification program. Applicants are eligible if they are currently enrolled in a math or science major, or if they have already graduated with a related degree. Successful candidates will demonstrate strong knowledge in math or science and the potential for and commitment to excellence in teaching. Scholarship recipients must be U.S. citizens, nationals or permanent resident aliens.
Requirements
Awardees must commit to teaching for two years in a high-need school district or the scholarship becomes a repayable loan. Awardees have up to four years to fulfill their Noyce teaching obligation before the scholarship reverts to a loan.
In addition to teaching for two years in a high-need school district, Noyce Scholarship Awardees are expected to attend monthly learning community meetings alongside scholars from other partner institutions during their student teaching year and the first two years of their in-service teaching. Noyce Scholars will have the opportunity to gain knowledge and skills in the areas of education for sustainability and culturally relevant teaching while building their professional network. For the purpose of receiving this support, scholars are encouraged to teach in the Philadelphia region.
How to Apply
Complete the application form by going to http://prnp.org/background/prnp-noyce-scholarship
Submit a personal essay, a resume and a current transcript
Complete and submit a "Plan of Study" for the certification program you plan to attend
Submit two letters of recommendation
Participate in an interview with the PRNP Scholarship Selection Committee (if selected to move forward
The application process opens on November 1, 2020.
Important Dates
Application Process Opens
November 1, 2020
Round I Submission Deadline
March 2, 2021
Round I Interviews
March 16- March 27, 2021
Round I Application Award Notification
April 1, 2021
Round I Application  Award Acceptance Deadline
April 15, 2021
Round II Submission Deadline

Applications will be considered after March 2, 2021 until May 1, 2021 depending on the availability of funds.

 

 
Contact
PI Philadelphia Regional Noyce Partnership - Scholarship Grant
(NSF Award#1758353)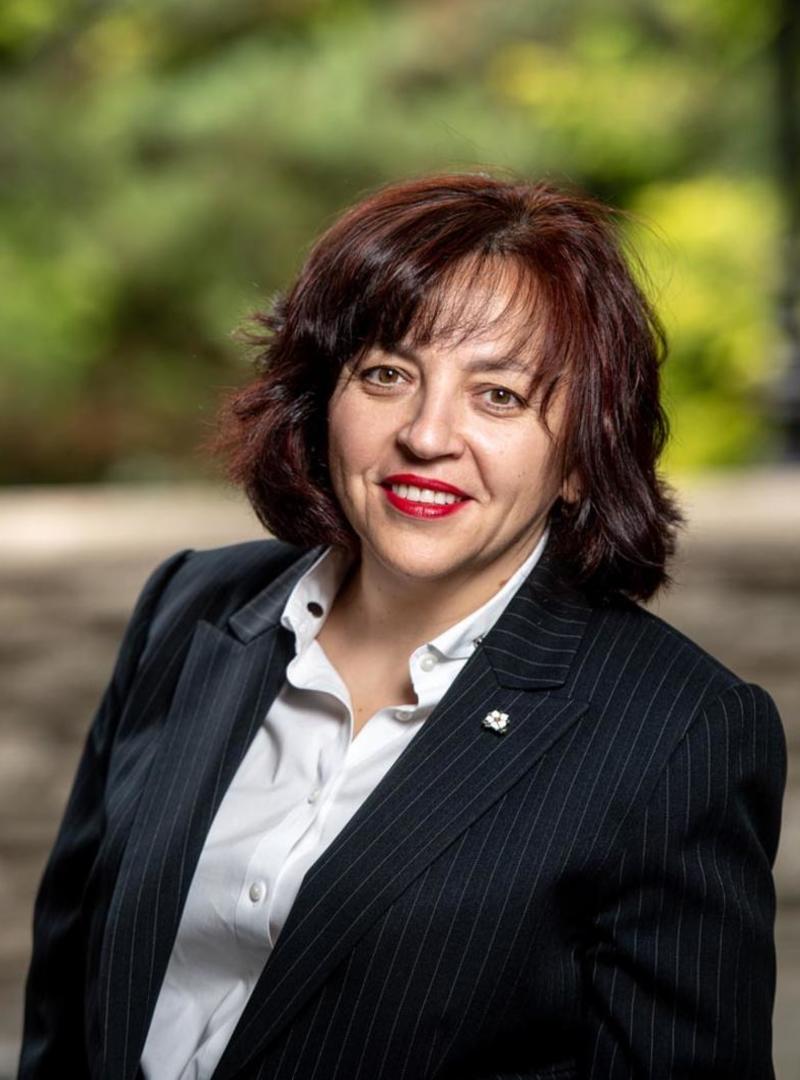 Tetyana Berezovski, Ph.D.
231 Barbelin
610-660-1554