Overview
An online master's in criminal justice from Saint Joseph's University will help you advance a career in the fields of law enforcement, intelligence, forensic behavioral health and more
Whether you'd like to concentrate on the theoretical knowledge needed to pursue a degree beyond a master's or you are focused on getting the management skills to succeed as a decision-maker, the online criminal justice master's program at Saint Joseph's University is right for you. Our online program has been recognized as one of the nation's best in U.S. News & World Report's online education rankings for 2023.
Learn from Experts, Fight for Justice
In this online criminal justice program, you'll enhance your foundational knowledge, develop written and oral communications skills and expand your critical thinking, reasoning and research abilities. Our faculty are experts — criminal justice practitioners and scholars — who take an active role in mentoring their students.
As an online graduate student, you'll be challenged to apply ethical principles to complex social and legal issues. You'll also have opportunities to gain professional experience through credit-bearing internships in criminal justice.
Ways to Study Criminal Justice Online
Students in the criminal justice graduate program can choose from six tracks:
General Track: Choose six electives from across the tracks in addition to the four core courses.
Diversity, Inclusion and Belonging: Learn to develop partnerships, facilitate inclusive conversations, create change within an institution, and understand methods for researching, implementing and evaluating diversity, equity and inclusion initiatives. - become fluent in the languages of social identity, the impact of social context and group dynamics and psychological and neuropsychological constructs that result in implicit bias, discrimination and marginalization.
Forensic Behavioral Health: Take courses on addiction, mental health and youth culture and deviance and learn how to manage these issues
Federal Law Enforcement: Dig into topics like forensic financial analysis, white-collar crime and federal justice with this track.
Intelligence and Crime Analysis: Explore the intelligence area of criminal justice at a variety of levels, including intelligence policy and process.
Homeland Security: Classes on terrorism threats and strategy, risk assessment and the sociology of disaster are covered in this track.
Criminal Justice MS/Applied Behavior Analysis Certificate Dual Program
This unique 42-credit Criminal Justice MS/Applied Behavior Analysis Certificate program meets BCBA requirements and prepares students to use a behavioral analytic approach to intervention when working with individuals who struggle with addiction, self-harm, thoughts of suicide and mental health disorders within the criminal justice system. It provides the necessary skills to support neurodivergent people (e.g., those with autism) with navigating the juvenile and criminal justice systems; it also provides the skills for criminal justice officials to help them avoid criminalizing those with mental illness and neurodivergent people.
Accelerated Bachelor's/Master's Program in Criminal Justice
Through Saint Joseph's University's 4+1 program, current undergraduate students who are completing a B.S. in criminal justice can also start earning credits towards the MS, allowing them to earn a master's degree in criminal justice in just five years. Students interested in this option must apply to the graduate program in their junior year and be conditionally accepted before they complete their bachelor's degree.
 
100% Online Master's in Criminal Justice
The Criminal Justice MS is designed to meet the needs of both working professionals in the field looking to advance their careers. Courses in the master's program are fully online, with small virtual class sizes making it easy to connect with your professors and classmates to develop your graduate network. For maximum flexibility, this program can be completed on a part-time basis.
What Job Can I Get with an Online Master's Degree in Criminal Justice?
A graduate degree in criminal justice will prepare you to take on leadership roles in your community and change the conversation in the field. Getting a master's in criminal justice can help you pursue many careers including:
Local/State/Federal Law Enforcement Officer
Intelligence Analyst
Criminal Investigator
Federal Agent
Adjudicated Youth Counselor/Probation Officer
Substance Abuse Counselor/Parole Professional
 
How Will Saint Joseph's University Help Me Advance My Career in Criminal Justice?
Rooted in the Jesuit value of "care for the whole person," the Criminal Justice MS embraces a human-centered approach to justice. This unique online program will help you draw connections between theory and practice to become a change-maker in your career.
You'll learn among a diverse group of students in an online or in-person classroom that has the city of Philadelphia as a backdrop — a unique and important environment in which to examine issues within the criminal justice system.
Program Director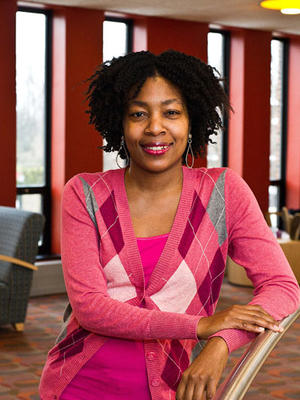 Assistant Professor and Director of the Graduate Criminal Justice Program
111 Post Hall
610-660-1597
At-A-Glance
Degree
Master of Science

Length

18-24 months

Start Terms

Fall, spring, summer

Format

Online

Credits

30 credits

Full-time

9 credits per semester

Part-time

6 credits or less per semester

Tuition for 2022-2023

$941 per credit

Average Class Size

20 students

Average Work Experience

Work experience in the criminal justice field is not required for most concentrations.

Graduate Assistantships

Graduate assistantships are offered on a limited basis. Please contact the program director for availability.

Discount Eligibility

Alumni of Saint Joseph's are eligible to receive 10% off the cost of this program through our 

alumni discount

.

Completed a year or more of service with a recognized service organization? You may be eligible for our 

mission discount

. 

Check with your employer to see if they are an Edcor or a Bright Horizons EdAssist member, which may entitle you to a discount on graduate programs. 

Note: discounts cannot be combined. 

Veterans

SJU is a Yellow Ribbon School that accepts GI education benefits. Our Office of Veterans Service can help you access and understand your benefits.
For additional information regarding whether SJU's programs meet educational requirements for professional licensure/certification, please visit https://www.sju.edu/disclosures.
Demand for cybersecurity experts is higher than ever. The cybersecurity program at Saint Joseph's University will prepare you to understand and face the cybersecurity challenges of today and anticipate the threats of tomorrow, opening new opportunities for advancement in your industry.
Saint Joseph's University now offers the most accelerated, customizable Executive MBA program in Philadelphia. This transformational journey is completed in just 12 to 16 months and may be tailored with a variety of specializations. Earn your EMBA, plus a professional certificate in an area of your choosing.