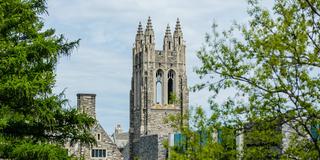 Center for Inclusion and Diversity
The Center for Inclusion and Diversity serves as a bridge of support for students of color, LGBTQIA+ students and other underrepresented communities. The CID plays a pivotal role in connecting these students to the campus community, fostering leaders who are aware of the identities they hold and the values these identities bring to the university. The CID strives to develop the whole student and the student's ability to become agents of social change through advocacy, mentoring, individual and organizational advising and leadership development.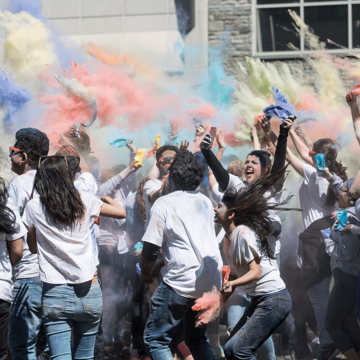 Who We Are
The Center for Inclusion and Diversity aims to promote an institutional climate in which all members of the community understand their value and feel welcomed and respected. We are also a social justice education, advocacy and action hub for the University. Our areas of focus include: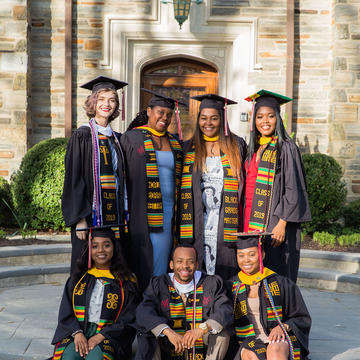 A Spotlight on the Center for Inclusion and Diversity
Through a myriad of activities, workshops and training, the Center for Inclusion and Diversity provides programming and services that enlighten and educate the university community, such as:
CID Open House
CID Annual Retreat
CID Senior Sendoff and Celebration
Incoming and current students, as well as faculty, staff and administrators, can find other ways to get involved and stay engaged.
Looking to Collaborate?
If you're a Saint Joseph's student, community member, department or organization seeking financial sponsorship and support for your event, please let us know your program needs and we'll get back to you shortly.
Starting from being in Running Start, the CID provided me the resources I needed immediately in order to achieve the goals I had in mind for myself. It provided confidence that I would be capable of achieving what was necessary to make these four years the best investment possible for me to succeed before transitioning into the real world ahead of me."
As a first-year student who values diversity, equity and inclusion, I would say to get involved like I did. After accepting the reality of being a person of color on SJU's campus, I decided I wanted to be part of something that promotes inclusivity and try to create a community where SJU really feels like a community for ALL."
My favorite part of the CID is that no matter what, I can come in at any time of the day and get sucked into an amazing conversation. It feels comfortable, relaxed, welcoming and safe; everything you need after a long day."