What Is Sutula Scholars?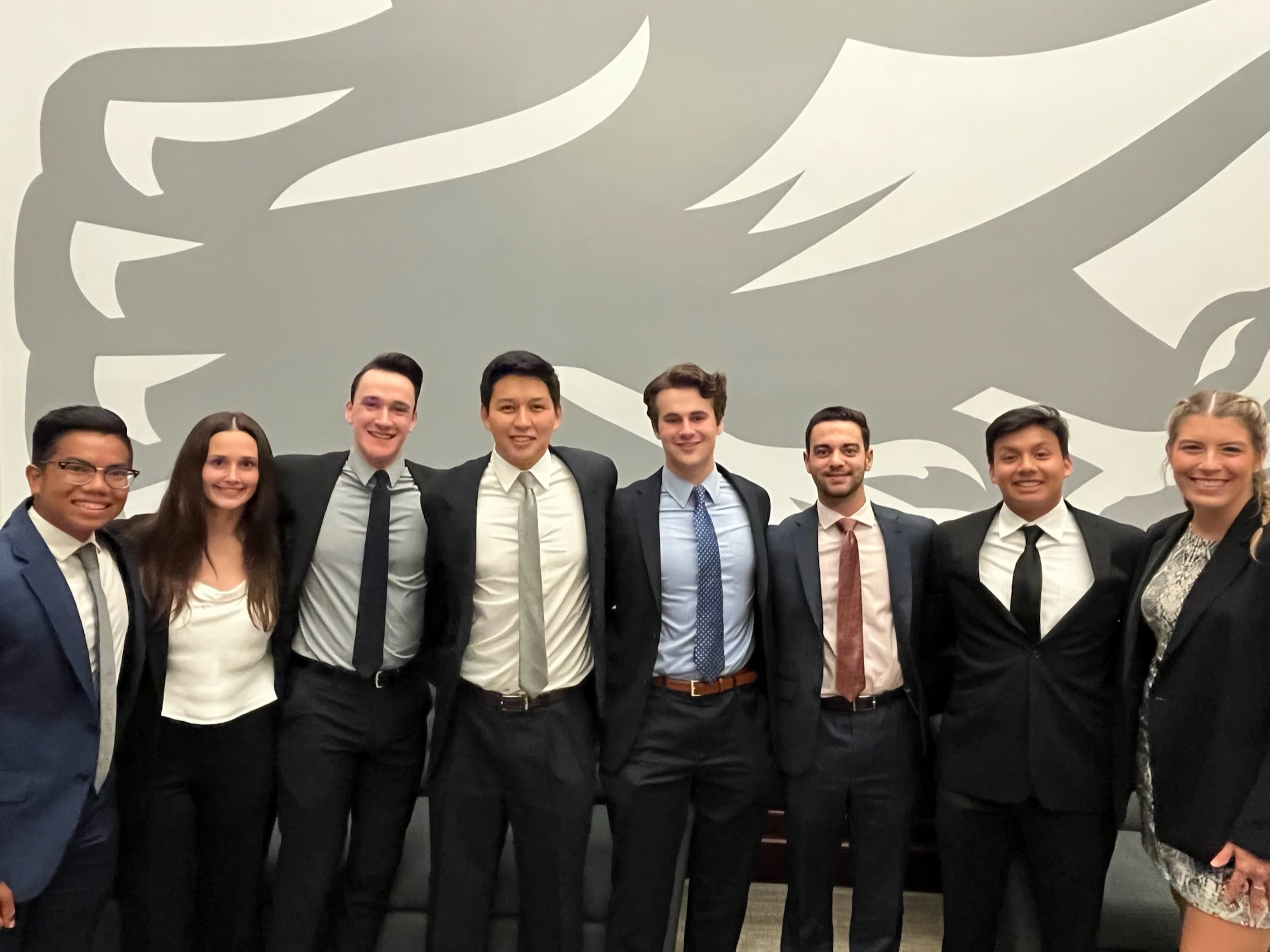 The Sutula Scholars Program is designed to provide an enrichment experience for a group of accounting students that will enhance the reputation and visibility of the accounting program at Saint Joseph's University.
If you're an accounting major looking for more information on the program, please contact Sutula Chair Joseph Ragan.
2021 - 2022 Sutula Scholars
Corporate Excursion
Sunday
The Sutula's spent the day in New York City exploring Times Square, The Rockefeller Center, and Bryant Park. We were joined by Brandon Talisesky '14 who gave an overview of PricewaterhouseCoopers' New York City practice.
Monday
Special thanks to Johnson and Johnson for their hospitality and corporate presentations led by Joe Wolk, Executive VP and Chief Financial Officer. The Sutula's enjoyed many presentations from industry leaders as well as a special tour of Johnson and Johnson's Corporate Museum.
Guest Speakers
October 2021
Toni Conti - Retired PwC Managing Partner
November 2021
Brian Rizman - Partner Edgile LLC
Meghan McGettigan - Assurance Partner PwC
December 2021
Sutula Alumni Pannel - CPA Exam Prep:
Adam Dobroskey - Business Consultant at EY
Giovanni Sparacio - Manager at Edgile LLC
Caroline Tadduni - Cyber, Risk, and Regulatory Experienced Associate at PwC
Conlan McAndrew - Senior Tax Associate at KPMG