Overview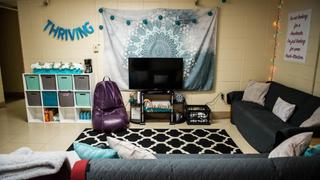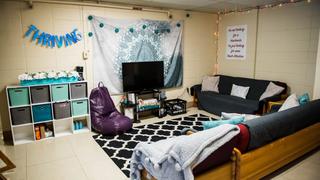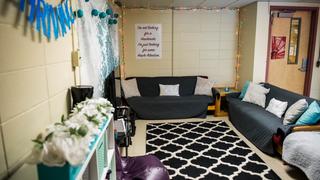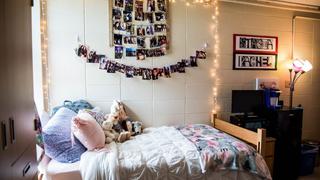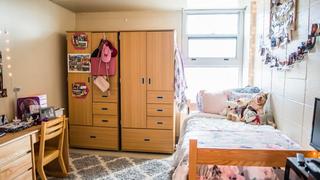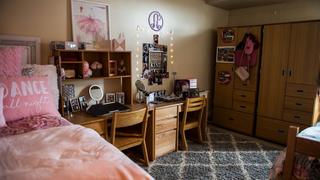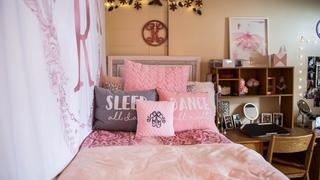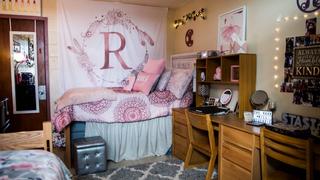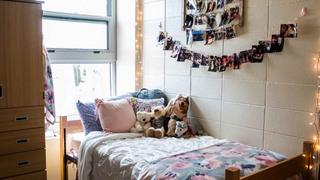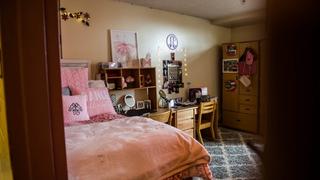 LaFarge Hall is one of four first-year residence halls at Saint Joseph's. It is a suite-style dorm and houses about 320 students.
LaFarge Hall is a suite-style building named for Rev. John LaFarge, S.J., a Jesuit noted for writing in defense of social justice in the United States. It was constructed in 1970 and is currently home to 320 students. The Office of Residence Life is located on the ground floor and the Center for International Programs is located on the first floor.
Quick Facts

Address: 2425 Cardinal Ave., Philadephia, PA 19131

Capacity: 320 residents (co-ed)

Typical Room Dimensions: 17' length x 10' 3" width

Configuration: Suite-style six-story high-rise. Each suite contains a living room/study area and a common bathroom to accommodate 6-12 students.

Furniture: Each room has a standard twin bed, desk and chair and wardrobe with a built-in dresser per resident.
Meet the Central Campus Staff >
Amenities
Shared double rooms
Air conditioning in all student rooms
Study lounge
Fitness center
Basic cable television service included (Comcast)
Ethernet access
Building-wide wireless network access
24-hour security desk
University meal plan required
Laundry facilities
Vending machines
Floor Plans