Saint Joseph's University offers several on-campus housing options for students. Here, a residence hall is more than just a place to live. It's a safe and comfortable community where you can make friends, socialize and learn from others whose ideas and experiences differ from your own. Explore and familiarize yourself with our residence halls below.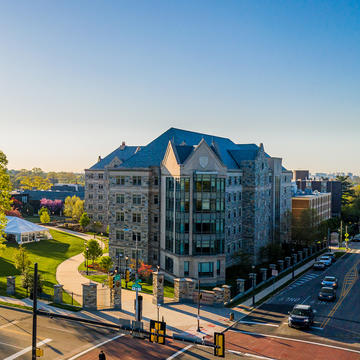 First-Year Living Options
First-year students at Saint Joseph's are required to live in University housing, per the residency requirement. Housing options for first-year students include: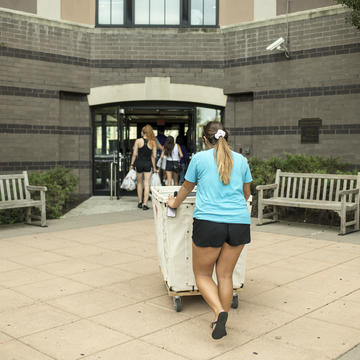 Sophomore Living Options
Sophomores at Saint Joseph's are also required to live in University housing, according to the residency requirement. Housing options for sophomores include: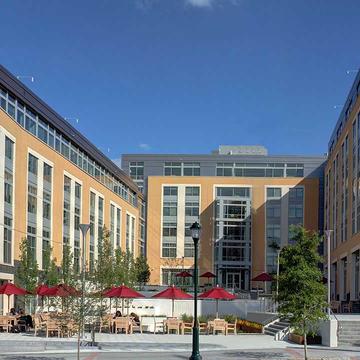 University City Campus
Residence halls have rooms and/or suites that are fully furnished, with their own air-conditioning and heating units. Each residence hall also provides plenty of room to live and study, laundry facilities, TV lounges, game rooms, and vending machines.
All first- and second-year students are required to live in on-campus housing. Most first-year students live in the Living & Learning Commons in a double room.
Living & Learning Commons

Double occupancy rooms
Private bathrooms
Laundry amenities on each residence floor
Student lounge and study spaces on each floor
Common use kitchen, multipurpose room, TV and game rooms on 1st floor
Multi-use classrooms and two retail spaces
Residence Life offices and staff apartments
Open-air plaza


Osol Hall (Not available for 2023-2024 Housing Selection)

Houses upperclassmen and graduate students
Suite-style housing, with 4-8 students per suite
Single and double bedroom types available
Each suite contains four bedrooms, study/living area, complete bathroom facilities, kitchenette.
Laundry room on bottom floor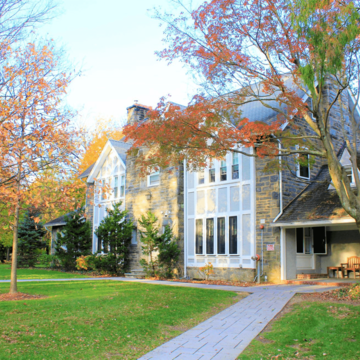 Other Residential Programs & Options
Recovery Residence at Hogan Hall: A unique residential opportunity for Saint Joseph's students who are in active recovery. The Recovery Residence also serves as the centerpiece of Saint Joseph's collegiate recovery program, which offers support for every facet of a student's residential experience.
Residential Learning Communities (RLCs): RLCs are comprised of groups of students who choose to live on the same floor or the same residential area. Learning opportunities are focused on a specific interest, academic area or major.
Gender Inclusive Housing: This housing opportunity allows interested students to live in the same housing unit with other students of their choosing, regardless of sex assigned at birth, gender expression or gender identity.