Overview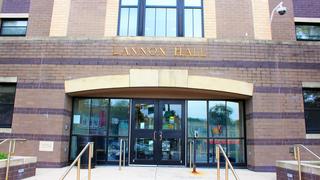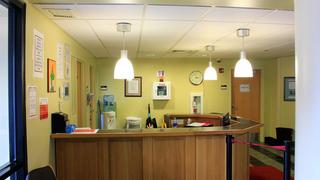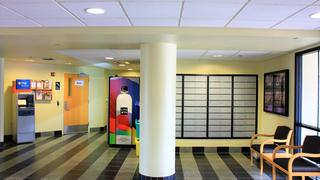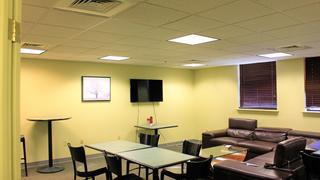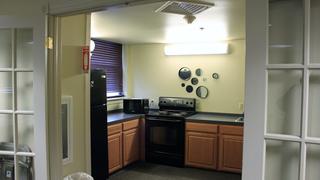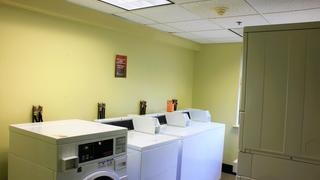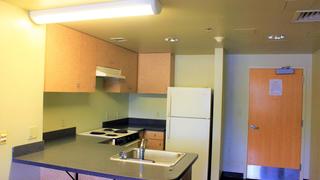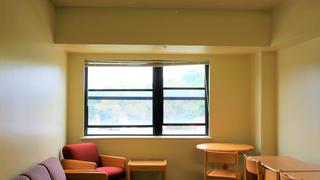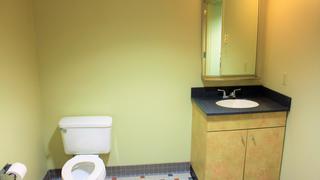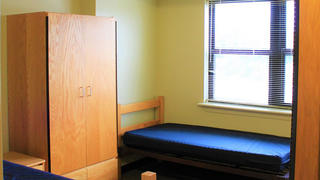 Lannon Hall is an apartment-style living for sophomores.
Each floor offers laundry facilities, as well as spacious common areas for students to gather and study.
Built in 2004, Lannon Hall is a two-bedroom (four-person occupancy) apartment located near the heart of campus. It was named in honor of Rev. Timothy R. Lannon, S.J., the University's 25th president. Students living in Lannon can enjoy numerous amenities including study lounges and laundry facilities on each floor. Hawks' Landing, where the University Bookstore, Starbucks and Landmark Americana restaurant are located, is next door.
Quick Facts

Address: 5320 City Ave., Philadephia, PA 19131

Capacity: 254 residents (co-ed)

Configuration: 2-bedroom/1.5-bathroom apartments (four-person occupancy)

Furniture: Each room has a standard twin bed, desk and chair and wardrobe with a built-in dresser per resident. It also includes a couch and chairs, dining room table with chairs and kitchen appliances (refrigerator and stove/oven).
Meet the City Ave Campus Staff >
Amenities
Kitchen, living room, dining room, two bedrooms and 1.5 full bath
Study lounges
Cable television service included
Internet access
Appliances (refrigerator and stove/oven) and furniture included
Carpeted bedroom and living area
24-hour security desk
Laundry facilities
Vending machines 
Floor Plans