Overview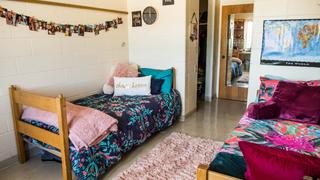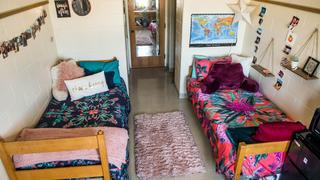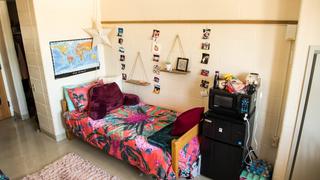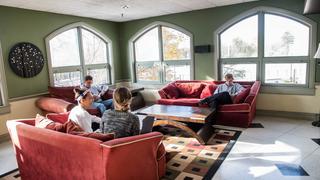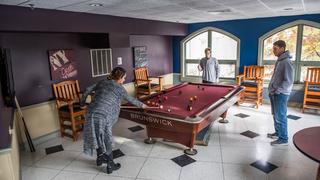 McShain Hall is one of four first-year residence halls and houses approximately 280 students.
McShain is a traditional-style residence hall with walk-in closets in the rooms.
There are lounges throughout the building for group-study sessions or hanging out with others from your floor.
McShain Hall is a co-ed facility and is one of the University's newer residence halls. It provides housing for 284 students with approximately 30 in each hall. It was built in 1988 to meet the demand for campus housing and was named in honor of Mr. John McShain, a renowned Philadelphia architect and alumnus who designed and built Barbelin Hall. The building is constructed of ashlar limestone, and its Gothic design reflects the more traditional values of the University. The City Avenue bridge connects the Lower Merion (and McShain) side of campus to the city side. 
The Haub Executive Center is also on the 5th floor of McShain and provides the University with designated meeting rooms and conference space. 
Quick Facts

Address: 333 W. City Ave. Merion Station, PA 19066

Capacity: 284 residents (co-ed by wing)

Typical Room Dimensions: 19' 6" length x 10' 6" width

Furniture: Each room has a standard twin bed, desk and chair and closet with a built-in dresser per resident.
Meet the Merion Campus Staff >
Amenities
Individual hall lounges and study areas
Common bathroom areas
Erivan Karl Haub Center (conference center)
Air conditioning in all student rooms
Billiard area and lounge space in an attractive solarium
Basic cable television service included (Comcast)
Ethernet access
Building-wide wireless network access
24-hour security desk
University meal plan required
Laundry facilities
Vending machines
Life in McShain
McShain Hall offers students close proximity to all of campus with a connecting bridge that is accessible from the building. Additionally, students are able to access meeting spaces and classrooms and participate in Honors housing and Residential Learning Communities (RLCs), including the Freshman Business RLC and the Emerging Leaders (RLC) programs.
Floor Plans