Merion Gardens Apartments
Overview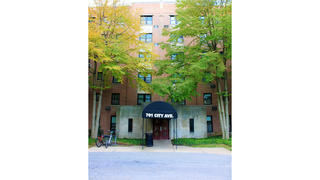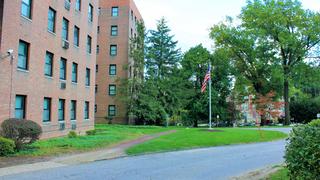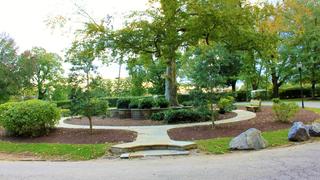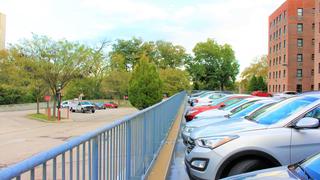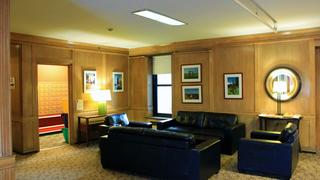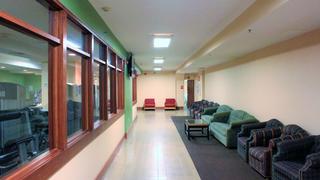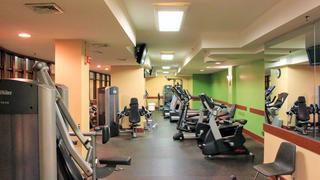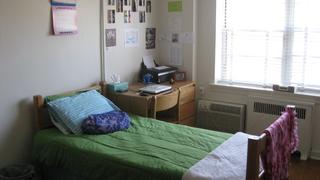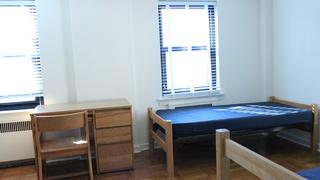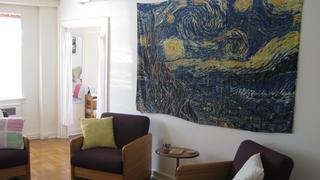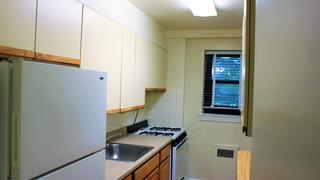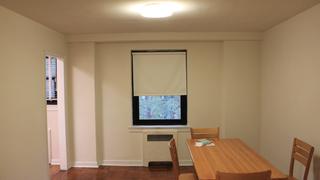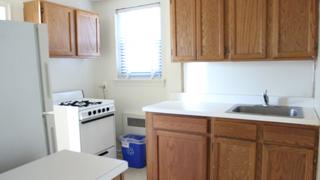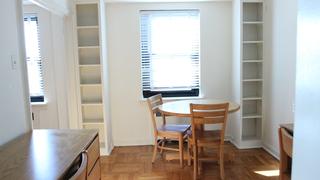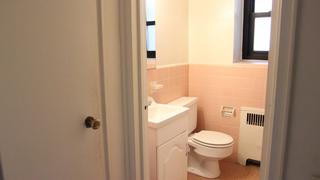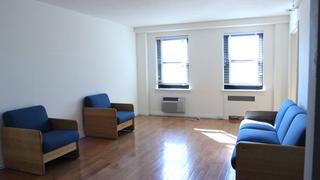 Merion Gardens is a residence hall for juniors and seniors.
Residents have quick access to the SJU Shuttle and the SEPTA train station, making this location ideal for both access to campus and connection to Center City Philadelphia for internships, co-ops and cultural experiences.
This residence hall offers apartment-style living and the building features its own fitness space on the ground floor.
Located on City and Wynwood Ave., Merion Gardens offers predominantly spacious one-bedroom units (for two people) with a few four-, five- or six-person units. Merion Gardens A Side is available to sophomores while B Side is available to juniors and seniors. Students who live in Merion Gardens receive a parking pass and may relocate their vehicle to Hawk's Landing during academic hours. The University Counseling Center is also located on the fifth floor (A Side) of this building. 
Quick Facts

Address: 701 City Ave., Philadephia, PA 19066

Capacity: 214 residents (co-ed)

Configuration: 1-bedroom apartments (two-person occupancy), with a few four-, five- or six-person units

Furniture: Each room has a standard twin bed, desk and chair and wardrobe with a built-in dresser per resident. It also includes a couch and chairs, dining room table with chairs and kitchen appliances (refrigerator and stove/oven).
View Merion Gardens on Campus Map >
Amenities
Kitchen, living room, dining area, predominantly 1 bedroom/1 bath for two-person apartments (some four-, five- or 6-person units available)
Cable television service included
Internet access
Appliances (refrigerator and stove/oven) and furniture included
Beautiful hardwood floors
24-hour security desk
Laundry facilities
Vending machines 
Shuttle service
Life in Merion Gardens
Merion Gardens is an apartment-style housing available to sophomores, juniors and seniors. The apartments have spacious living and dining rooms that allow students to cook meals together and enjoy each other's company while enjoying the benefits and security of SJU housing. Parking and shuttle service are available for students to use. The Overbrook train station is also right next to the building, which allows for quick access to Center City. 
Floor Plans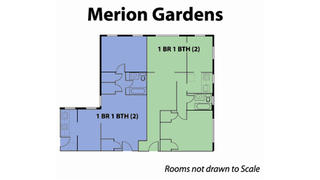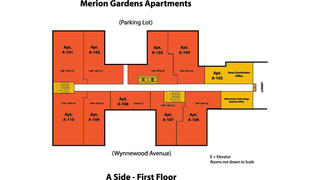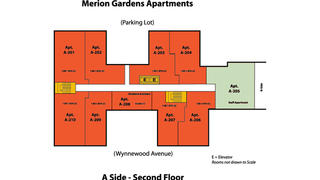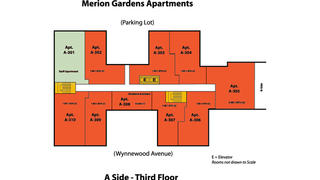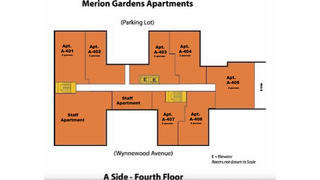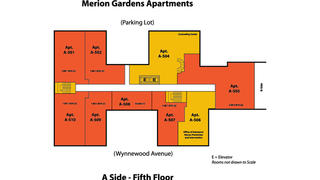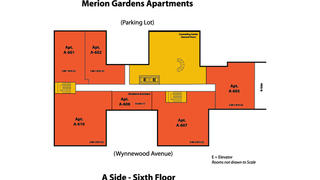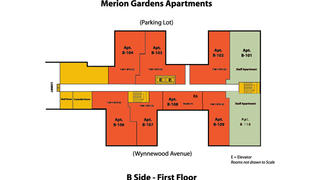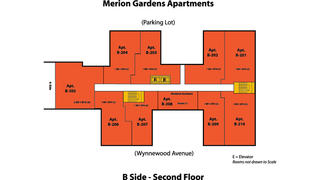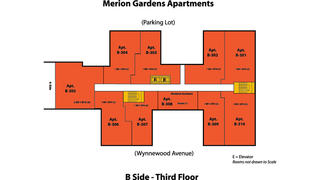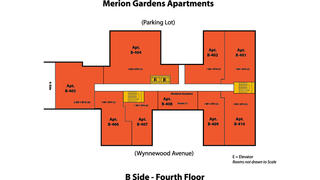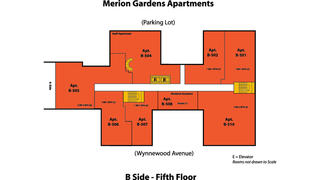 Typical Merion Gardens Room
Merion Gardens 1st Floor A Side
Merion Gardens 2nd Floor A Side
Merion Gardens 3rd Floor A Side
Merion Gardens 4th Floor A Side
Merion Gardens 5th Floor A Side
Merion Gardens 6th Floor A Side
Merion Gardens 1st Floor B Side
Merion Gardens 2nd Floor B Side
Merion Gardens 3rd Floor B Side
Merion Gardens 4th Floor B Side
Merion Gardens 5th Floor B Side