Overview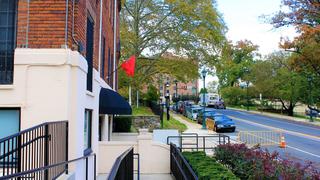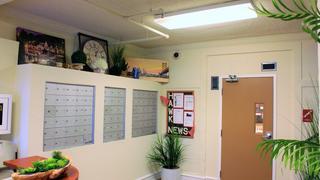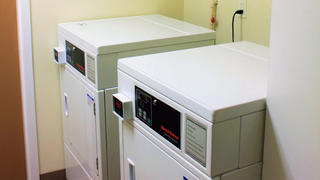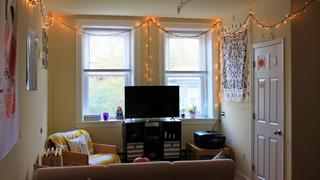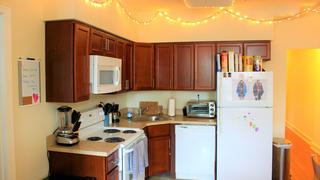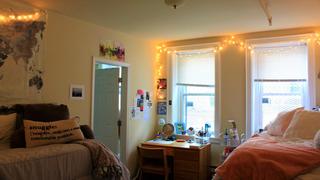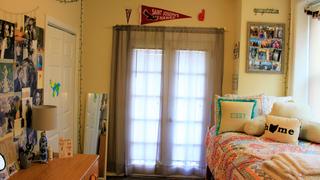 Pennbrook Apartments is an apartment-style residence hall for sophomore and upperclassmen students.
Residents have quick access to the SJU Shuttle and the SEPTA train station, making this location ideal for both access to campus and connection to Center City Philadelphia for internships, co-ops and cultural experiences.
This co-ed residence hall houses about 240 students, and its apartments can each house two to seven people.
The apartments feature spacious floor plans, hardwood floors and modern kitchens and bathrooms.
The recently-renovated Pennbrook Apartments is located on the Overbrook Campus. The individual apartments feature spacious floor plans, hardwood floors and modern kitchens and bathrooms.
Quick Facts

Address: 2120-2134 N. 63rd St., Philadephia, PA 19151

Capacity: 240 residents (co-ed)

Configuration: 2-, 3-, 4-, 5-, 6- and 7-person apartments

Furniture: Each room has a standard twin bed, desk and chair per resident, as well as a shared closet. Rooms also include appliances such as refrigerator and stove/oven, microwave and dishwasher.
View Pennbrook on Campus Map >
Video Tour
Watch a video of Pennbrook Apartments.
Amenities
Kitchen, living room, dining area, two bedrooms and one full bath (apartment size/configurations may vary)
Cable television service included
Internet access
Appliances (refrigerator and stove/oven) and furniture included
Hardwood floors in living area, carpeted bedrooms 
24-hour security desk
Laundry facilities
Vending machines 
Shuttle service
Please note: With the exception of the Garden Level Units (G1-G4), Pennbrook does not offer air conditioning. Students living in Pennbrook may bring window and/or floor fans. Individual air conditioning units (window, portable, freestanding) are not permitted. Any air conditioning units found in student apartments will be confiscated.
Life in Pennbrook
Pennbrook Apartments was recently renovated to give students an enhanced experience in a classic building. Students also have a shuttle service stop and train station right next to their building for quick access to central campus or Center City.
Floor Plans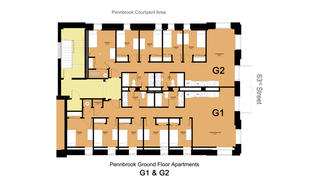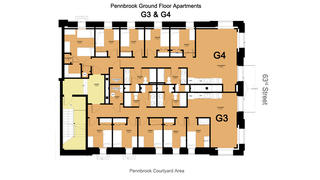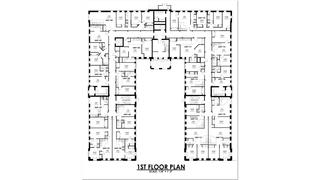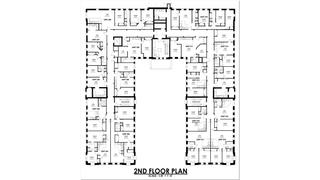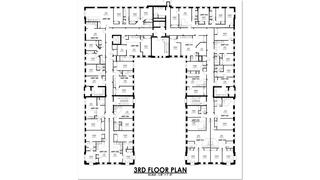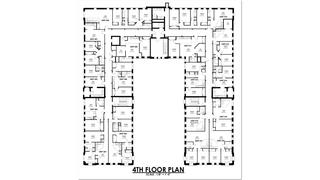 Pennbrook Ground Floor (G1 & G2)
Pennbrook Ground Floor (G3 & G4)