Overview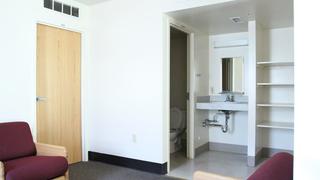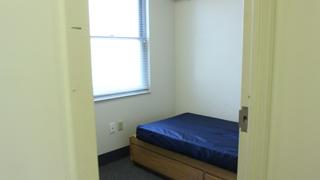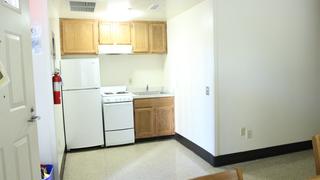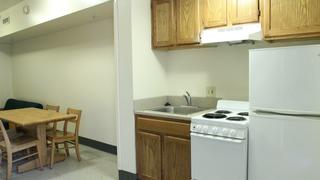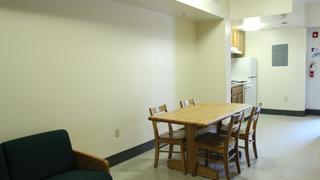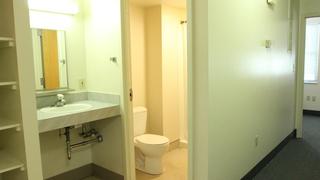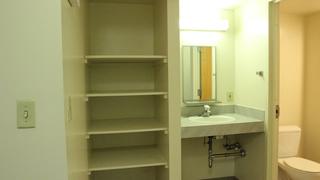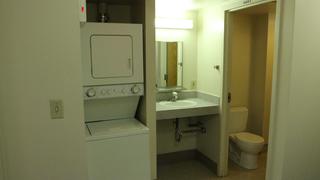 Morris Quad Townhouses is a residence hall for juniors and seniors.
This residence hall is apartment-style with four to seven students in each townhouse.
Morris Quad Townhouses offers students the privacy of single bedrooms with the benefits of a common space, kitchen access, and washer and dryer units.
As with all housing areas at Saint Joseph's, the townhouses are fully furnished and there is parking available for students as well.
The Morris Quad Townhouses opened in the fall of 1997 behind Moore Hall (formerly Overbrook Hall). They feature single bedrooms, washer and dryer units and fully furnished spaces. 
Quick Facts

Address: 6051 Overbrook Ave., Philadephia, PA 19131

Capacity: 120 residents (single-gender by townhouse)

Configuration: 4-7 students per townhouse

Furniture: Each room has a standard twin bed, desk and chair and wardrobe with built-in dresser. Rooms also have a couch and chairs, dining room table with chairs and kitchen appliances (refrigerator and stove/oven).
View Townhouses on Campus Map >
Amenities
Kitchen, living room, dining area
Four or seven individual bedrooms
Cable television service included
Internet access
Appliances (refrigerator and stove/oven) and furniture included
Carpeted bedrooms and living area
24-hour security desk
Laundry facilities located in each townhouse
Shuttle service
Life in Morris Quad Townhouses
Morris Quad Townhouses offer students the privacy of individual rooms with the benefits of a common space and kitchen access. Parking is available for students as well. Students also have a shuttle service stop and train station right next to their building for quick access to central campus or Center City.
Floor Plans