Fraternity & Sorority Life
Fraternities and sororities provide a home away from home and encourage unique and lasting friendships that last for life. Joining a fraternity or sorority exposes students to a large network of collegiate members and alumni that can help undergraduates transition successfully into college life and help them find opportunities that will enhance their development both on campus and as alumni.
Being part of a fraternal organization is a special bond between a fraternity brother or sorority sister. Our community values leadership, friendship, academic excellence, community service, community engagement, risk prevention, education, philanthropy and ritual. Many of our national organizations have been around for over 100 years and have a rich and diverse history both on campus and across the country.
Based on ancient Greek principles, fraternities and sororities exhibit their values in action by contributing to many diverse and worthy causes in the community. Our chapters and organizations also constantly strive for academic success. Fraternities and sororities develop ongoing programs and initiatives that are designed to help students achieve academic goals and to pursue philanthropic and community engagement in a variety of ways.
Areas of FSL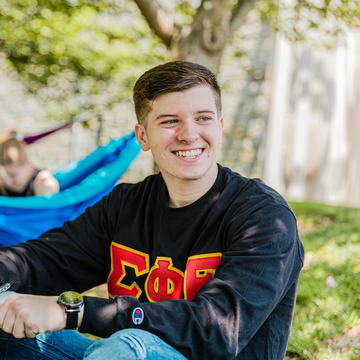 Fraternities
There are two national fraternities currently represented at Saint Joseph's. They are Lambda Chi Alpha and Sigma Phi Epsilon.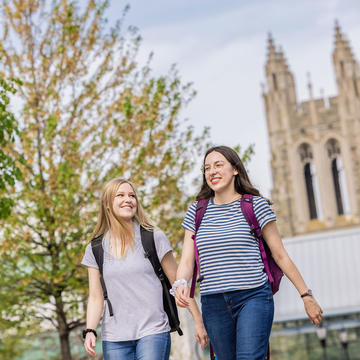 Sororities
There are five national sororities currently represented at Saint Joseph's. They are Alpha Gamma Delta, Alpha Omicron Pi, Alpha Phi, Phi Sigma Sigma and Sigma Sigma Sigma.
NPHC City-Wide Chapters
There are four culturally-based fraternities and sororities currently represented at Saint Joseph's through a city-wide network. They are Alpha Phi Alpha Fraternity, Alpha Kappa Alpha Sorority, Omega Psi Phi Fraternity and Delta Sigma Theta Sorority.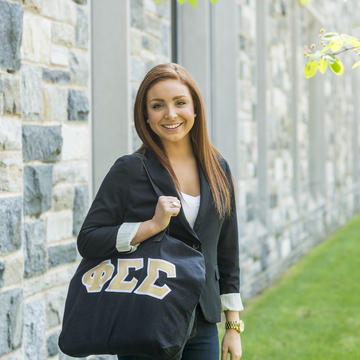 Joining Greek Life
About 22% of the SJU Undergraduate student population is a member of a social fraternity or sorority.
Fraternity men and sorority women are also Red Shirts, Hawk Hosts, RA's, Summer Scholars, Collegiate Challenge Leaders, APEX Leaders and athletes. We pride ourselves on being exemplary members of the community in many different ways.
SJU Fraternity & Sorority Life: By the Numbers