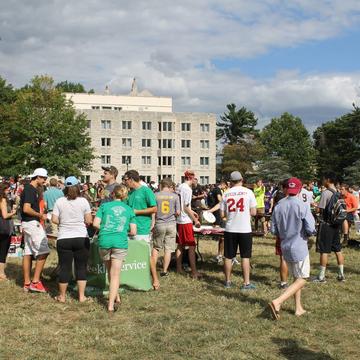 August/September
Activities Fair
The Activities Fair is an opportunity for students to speak with members of the 90+ organizations on campus to get involved with and sign up for clubs/activities.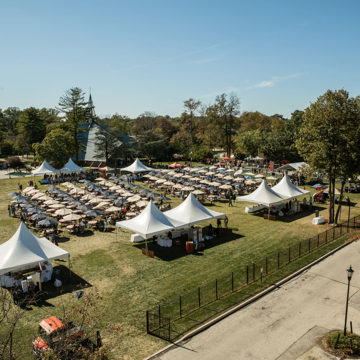 September/October
Family Day on Hawk Hill
Join in the epic campus-wide celebration! Students, parents and families are invited to Hawk Hill for a family weekend to reminisce and create memories, reunite with friends and tour campus.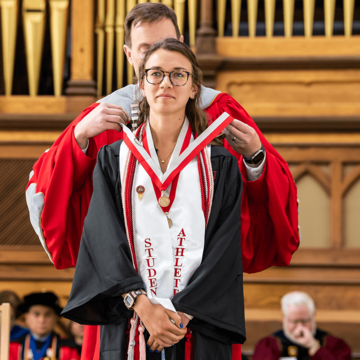 May
Senior Awards
Each year, the University Student Senate recognizes outstanding student achievement at the Senior Awards Ceremony in May. Three members of the senior class are selected to receive leadership, service and scholarship awards.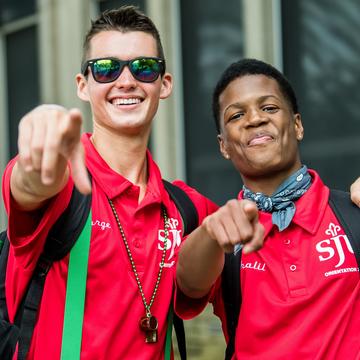 Summer
Orientation
Based on an approach we call cura personalis, orientation is designed to prepare the whole student. New student orientation sessions are typically offered four two-day sessions over the summer.