About the School of Health Professions
Dean's Welcome
Welcome to the School of Health Professions! Our School offers renowned programs with long histories of creating successful graduates, like physical therapy, occupational therapy, physician assistant and exercise physiology, programs in the Philadelphia College of Pharmacy and more.

— Sinclair Smith, ScD, Dean of the School of Health Professions
Facts & Rankings
Saint Joseph's School of Health Professions provides the foundation for some of U.S. News and World Report's 100 Best Jobs of 2022 including physician assistant (no. 3), physical therapist (no. 28) and occupational therapist (no. 31).
Top employers of SHP graduates include GlaxoSmithKline, Merck, MossRehab, Johnson & Johnson and the Hospital of the University of Pennsylvania.
Students have access to a wide range of clinical and practice sites, including 400+ affiliated practice sites for PharmD students and 350+ clinical sites for PT students.
Located in University City, right in the heart of the health science industry and surrounded by more than 250 medical facilities.
Offers three accelerated pathways to professional degrees in occupational therapy, physical therapy and pharmacy for incoming first-year students through our direct entry programs.
Mission & Vision
Saint Joseph's University's School of Health Professions has a clear mission: to prepare compassionate healthcare providers to be advocates for positive change. With a rigorous and competitive health sciences curricula paired with unique clinical experiences and a liberal arts core, we challenge future healthcare professionals to think critically, problem-solve creatively and communicate effectively. We believe that the future of healthcare is interdisciplinary, innovative and rooted in empathy — and our graduates have what it takes to lead it.
Interprofessional Education
Interprofessional education (IPE) continues to become an important and growing aspect of training for Saint Joseph's health professions students. More and more opportunities are being added both as part of internal activities and collaborations with other local universities. Large scale IPE events are held for students in the professional years of the pharmacy, physical therapy, physician assistant and occupational therapy programs. Large group and small group formats are used to facilitate discussions around professional roles and responsibilities, as well as student perceptions about different career paths.
The expanded activities encompass not just students at Saint Joseph's but also students and practitioners from healthcare education institutions and medical center training programs. The goal is to meet four core competencies developed by the Interprofessional Education Collaborative (IPEC), formed by six national education associations in various health professions. The competencies are:
Values and ethics for interprofessional practice
Roles and responsibilities for collaborative practice
Interprofessional teamwork and team-based practice
Interprofessional communication practices
Integrated Professional Education Complex (IPEX)
Where healthcare education and experience converge
Financial Assistance provided by the Commonwealth of Pennsylvania, Honorable Tom Corbett, Governor
The Integrated Professional Education Complex (IPEX) demonstrates Saint Joseph's commitment to preparing graduates for careers in the life sciences and health sciences professions. The 57,000-square-foot, three-story building showcases an interprofessional education model that permits students from several disciplines, including pharmacy, physical therapy, occupational therapy, exercise science, psychology, and healthcare business and policy, to obtain traditional and hands-on experience. This interprofessional education model gives students an opportunity to fully understand its value in their everyday practice.
A sleek, modern, and bright building, IPEX combines innovative learning spaces and student lounge space with simulation labs, a clinical lab, mock patient exam rooms and conference rooms. It serves as a hub for students to study, interact, and learn with and from one another. IPEX houses the physician assistant studies program — adding yet another member to the interprofessional education team.
Location: 4306 Woodland Ave. behind Glasser Hall

Cost: Approximately $26 million

Size: 57,000 square feet

Stories: 3

Classrooms/Lecture Halls
Clinical Practice Laboratory
Simulation Lab
Examination Rooms
Student Lounge
Offices & conference rooms

Green Roof: 20,000 square feet of vegetation (will hold nearly 15,000 gallons of water when fully saturated) with an R-30 insulation rating

Steel super-structure made from recycled metal

Exterior triple-glazed glass curtain wall with an R-19 insulation rating

Braking system on elevator recaptures energy

Awarded 3 Green Globes

Architect: L2Partridge, LLC

Construction: Turner Construction Co.
Leadership Team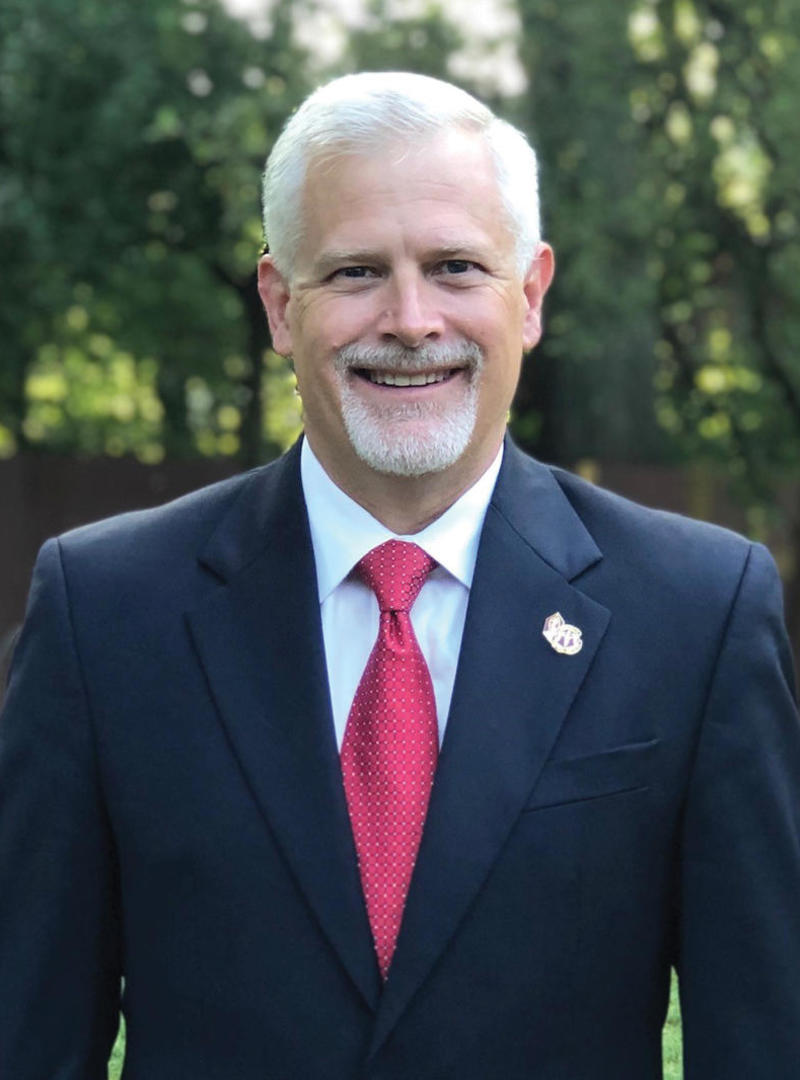 Dean, School of Health Professions
Merion Hall 368
610-660-2980
215-596-8540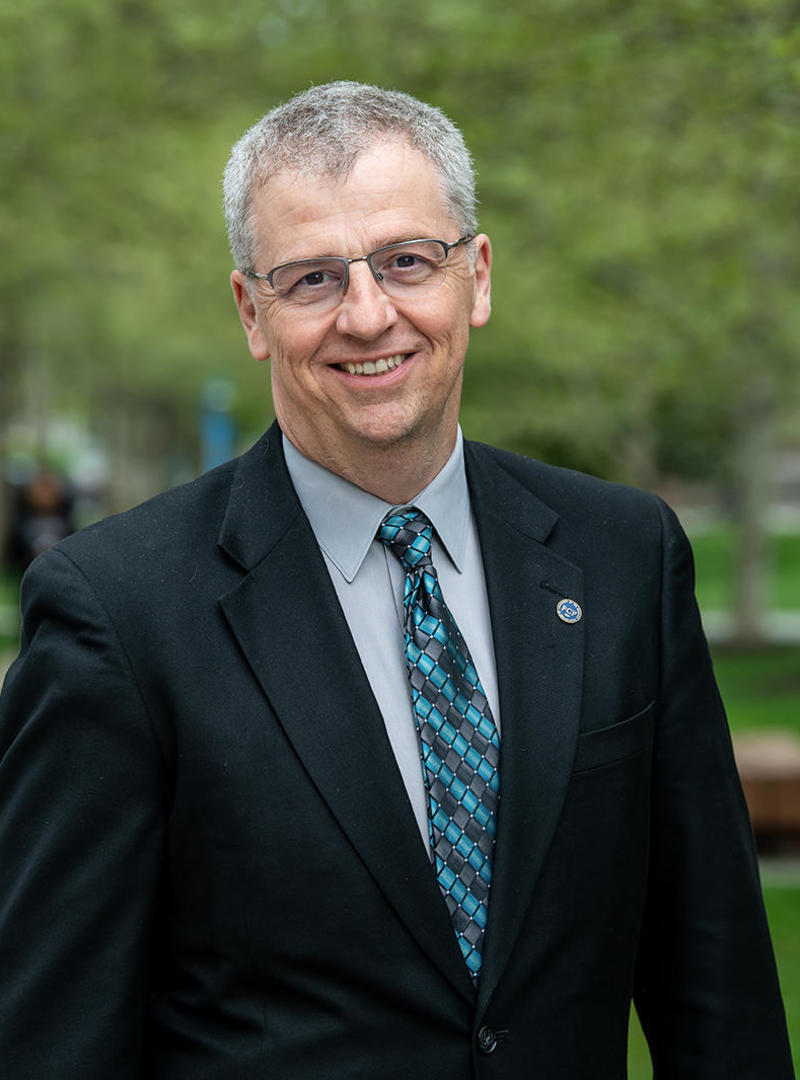 Edward Foote, PharmD, FCCP
John Wyeth Dean, Philadelphia College of Pharmacy;
Associate Dean, School of Health Professions
215-596-8788
Student Support & Resources
Guided by the Jesuit concept of cura personalis or caring for the whole person, the School of Health Professions is committed to supporting students in all areas of their academic experience. Learn more about the various resources and opportunities our school and the University offers — from academic and professional student organizations to career services.
Either by invitation, achievement or interest, health science students with a passion for learning and advancing a profession discover worthwhile opportunities with our national groups and campus organizations.

Honors Societies


Professional Associations

Academic advising at Saint Joseph's is here to assist you in creating an educational plan compatible with your personal and professional goals, ensuring that you have a successful academic experience at the University. The Academic Advising team is available to support you in areas such as selecting appropriate courses and other educational experiences based on your program and learning about University requirements. Learn more about academic advising.

Every Saint Joseph's student is different and every career path is unique. The Career Center is excited to work with you to discover your greatest strengths, identify your career goals and chart a path to success. The Center maintains strong connections with top health and science employers in the Philadelphia region, plus an active and global alumni network. Visit the Career Center to launch your career exploration process, learn about graduate and professional schools, create a job search strategy and much more.
Information for Prospective Faculty
Accreditations, Licensure & Outcomes
Saint Joseph's University is accredited by the Middle States Commission on Higher Education, an institutional accrediting agency recognized by the U.S. Department of Education and the Council for Higher Education Accreditation. 
Learn more about SHP's program-specific accreditation, licensure information and outcomes on the following websites:
| | | |
| --- | --- | --- |
| Accredited Program | Accrediting Body | Website |
| Doctor of Pharmacy | Accreditation Council for Pharmacy Education (ACPE) | |
| Master of Occupational Therapy and Doctor of Occupational Therapy | Accreditation Council for Occupational Therapy Education (ACOTE) of the American Occupational Therapy Association (AOTA) | |
| Doctor of Physical Therapy | Commission on Accreditation in Physical Therapy Education (CAPTE) | |
| Master of Science in Physician Assistant Studies | Accreditation-Provisional Status by the ARC-PA | |
| Bachelor of Science in Exercise Physiology | National Strength and Conditioning Association (NSCA) | |
Contact Us
Interested in learning more about the School of Health Professions? Contact us to request more information about our programs and for all other inquiries.