A Historic 
Merger
University of the Sciences to Integrate into Saint Joseph's
In 2021, Saint Joseph's announced a historic and transformative agreement to integrate University of the Sciences into Saint Joseph's University during the summer of 2022.
With the merger comes the acquisition of a significant, renowned array of health and science programs, balancing Saint Joseph's liberal arts core with other professional strengths in business and education. Additionally, this expands the University's footprint in the City of Philadelphia's thriving health and science sector.
Throughout the year, faculty and staff across both institutions have been collaborating on integration planning including comprehensive reviews of information technology systems, curricular plans, campus life and more. Among the first of many integration developments, Saint Joseph's Provost Cheryl McConnell, Ph.D., announced the future University structure featuring four colleges and schools:
College of Arts and Sciences
Erivan K. Haub School of Business
School of Health Professions, including the Philadephia College of Pharmacy
School of Education and Human Development
The structure provides opportunity for curricular innovation and future programs that will leverage the strengths of each University. In particular, the School of Education and Human Development provides ample opportunity for leading programs in social work and K-12 counseling. The University's Jesuit tradition of academic rigor, care for the whole person and excellence in all pursuits will remain central to Saint Joseph's educational experience.
Campus Master Plan
Projects
Significant progress is underway on the first wave of campus master plan projects, designed to upgrade and contemporize facilities and create a world-class student experience. All of these projects — anticipated to be completed over the course of the next decade — will fuel the University's strategic priorities, elevate academic spaces, create a walkable campus and foster community connection.
Advancing Autism
Education and Support
Prominent Alumnus Gifts $2M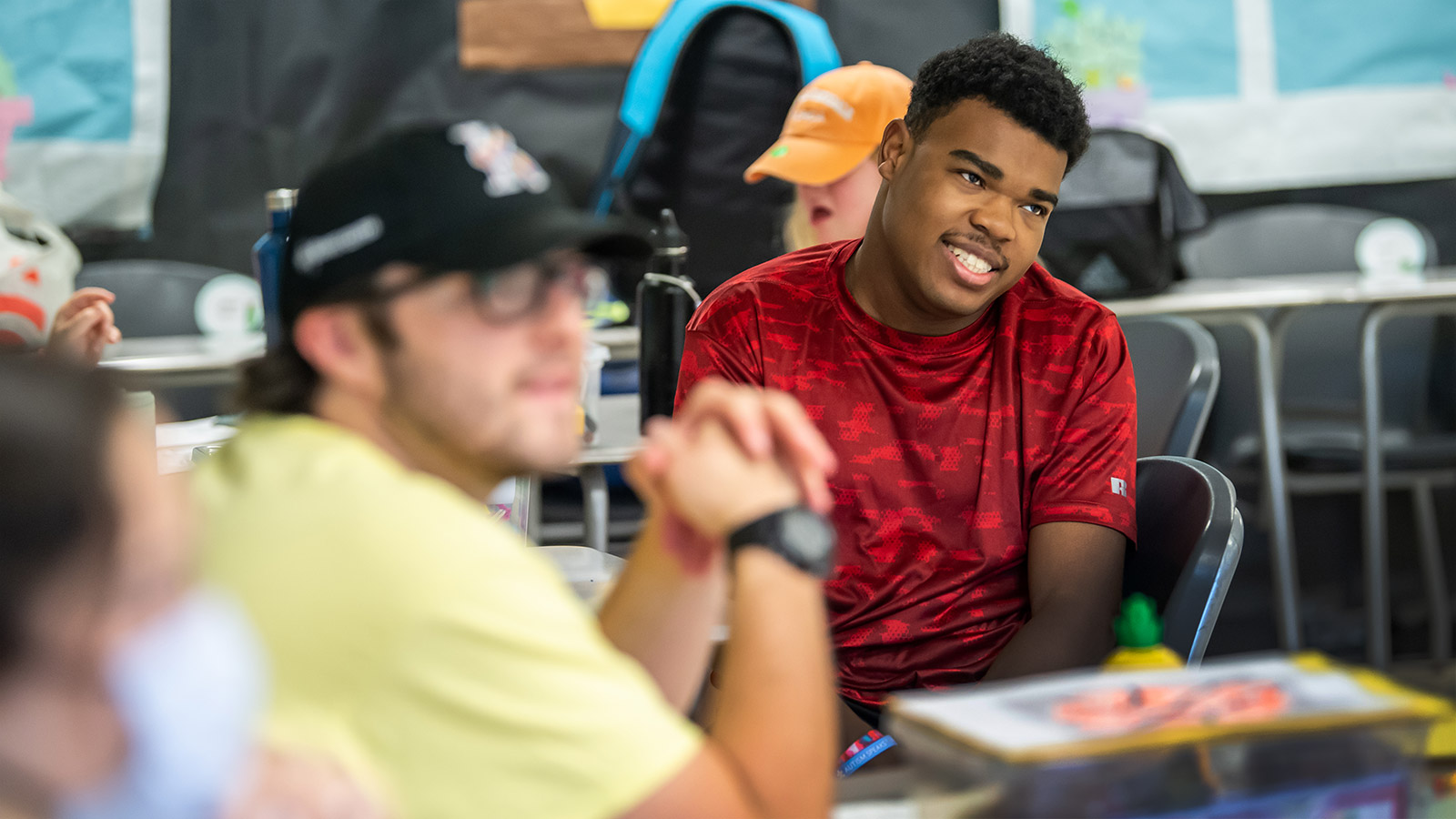 For more than a decade, the Kinney Center for Autism Education and Support has been a trailblazer in the field of autism, turning pilot initiatives into scalable advancements that support individuals on the spectrum and develop tomorrow's service providers. On the heels of the center's 10th anniversary, alumnus Daniel J. Hilferty '78 and his wife Joan Pilot Hilferty donated $2 million in support of the Center.
Through 2020, Hilferty served as president and CEO of Independence Health Group, which is making an additional gift to Kinney in support of this partnership. The combined commitment supports an innovation fund designed to spur cutting-edge research and clinical approaches to further address the needs of individuals with autism.
"My career and the service I have strived to provide to the community are directly rooted in the Jesuit principles I learned on Hawk Hill, and the work of the Kinney Center falls squarely in that tradition."

— Daniel J. Hilferty '78
SAINT JOSEPH'S LEADS THE WAY
First in the country to offer:
A major and minor in autism studies
ASPIRE, one of the premier support programs for college students on the spectrum
An autism break room in an NCAA Division I athletic arena
A university residence hall for students on the spectrum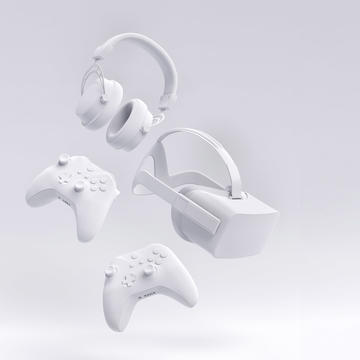 Esports
The Future of Recreation and Business
The launch of an esports program in the fall of 2020 brings a multifaceted approach to this new in-demand area of study. With investment in a technology-focused esports lab and academic programming, the University is preparing students for recession-resistant careers in industries such as sports marketing and computer science, while also elevating the student gaming club to a club sport.
In addition to this new program, the University entered into an interactive esports partnership with 76ers Gaming Club, an NBA 2K League team, to provide exclusive esports content and programming for students.
"We are beginning to make an intentional effort to introduce our gaming opportunities to interested prospective students. It is clear that esports is one of the areas of opportunity students are interested in, and we hope to grow our academic program as time goes on."

— Jill Bodensteiner, director of athletics, on the launch of the University's multifaceted esports program featured on NBC Sports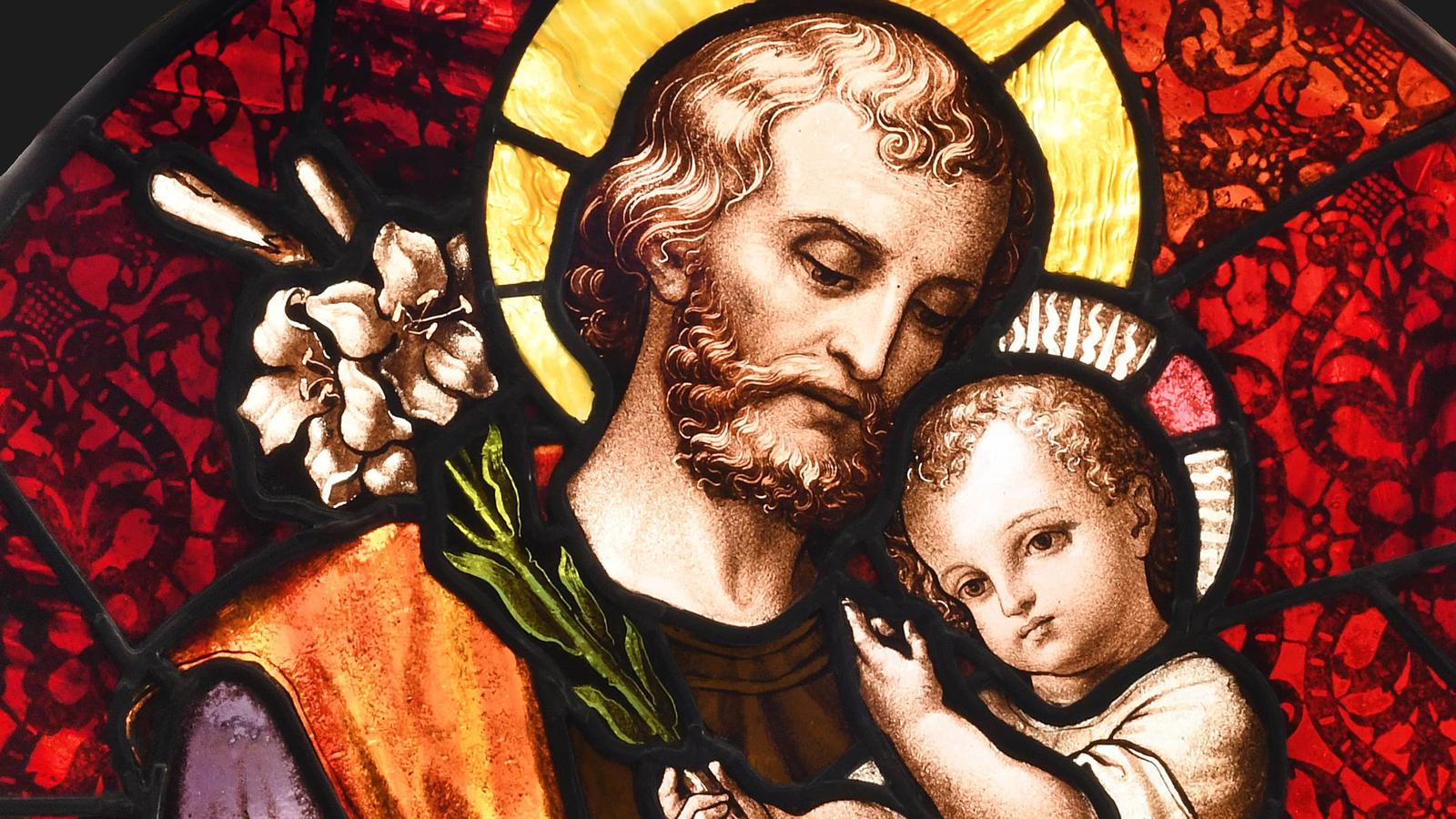 In December of 2020, Pope Francis recalled the 150th anniversary of the declaration of St. Joseph as Patron of the Universal Church, proclaiming a Year of St. Joseph. University scholars and community leaders were invited to contemplate the life and significance of St. Joseph through monthly reflections, ranging from the lessons he instills in creative courage to his role as a model for interfaith dialogue.

As the University community celebrated this momentous year, it also looked back on the five-year anniversary of Pope Francis' visit to Saint Joseph's. While on campus in 2015, the Pope blessed the Synagoga and Ecclesia in Our Time sculpture, which celebrates Catholics engaging with and learning from Jews and Judaism and from all religious traditions.
"Joseph, the father of Jesus of Nazareth, is the most understated figure of the Christmas story, and yet for Christians, he plays a pivotal role in bringing salvation to the whole world."

— Daniel R. J. Joyce, S.J. '88, executive director of mission programs, on Pope Francis' proclamation of a Year of St. Joseph, featured in The Philadelphia Inquirer