About
What do esports have in common with our 500-year-old Jesuit tradition? Teamwork, problem-solving, focus, communication. Esports represents a large and growing segment of the future of sports and opportunities abound for students within recreation, competitive clubs and career pathways.
According to an annual report on the industry, the total global esports audience is expected to grow to 495 million people and revenue will grow to $1.1 billion in 2020, up 15.7 percent from 2019.
The University's esports initiative is multi-faceted and features a tech-forward, multi-use lab; academic coursework and student experiences with a club sport option for students interested in entering the gaming network and industry.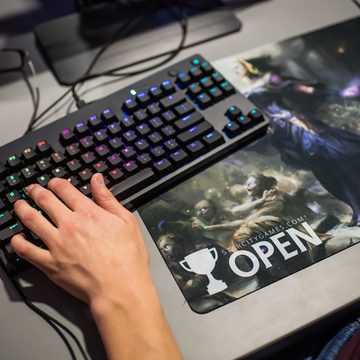 Esports
Lab
The esports lab is a tech-forward, multi-use space serving as the home of Saint Joseph's esports club sport, an esports classroom and recreational space.
Specs and Tech
24 High-End, Fastest-Available Gaming Stations. Powered by the Intel Core i9-9900K CPUs and nVidia RTX 2080 GPUs. Equipped with a 24" ViewSonic 1920x1080 gaming monitor with a 144Hz refresh rate and Logitech accessories. Stations are arranged in clusters of six to enhance team play.
1 Coaching Station connected to a ViewSonic 65" interactive display for teams to review, interact, and annotate over top of gameplay footage.
Dimmable LED lighting.
Sound panels and carpeted floors to lessen audio reverberation for concentration.
Highly ergonomic chairs enabling hours of competition.
Access to Esports Lab
To ensure physical distancing, lab access is currently open to the esports club sport and academic programming. The club sport is currently recruiting members.
Academic


Coursework

Saint Joseph's is offering the University's first academic course dedicated to esports marketing. This course will provide an overview of the esports industry including history, current status and the future of the industry. The course will also focus on sales and marketing and event management. Learn more in SJU's academic catalog.

The marketing course adds on to already existing University coursework in the esports realm including Interactive 3D Game Development, Human Computer Interaction, Digital Aesthetics and Civic Media.

"Saint Joseph's has long been known for our niche specialty business programs like food marketing and data science. Esports is a domain where we will be growing this same level of expertise and programming to meet the needs of industry and the interests of students." -- David Allen, Ph.D., professor and chair of the marketing department.
Esports is a cornerstone of the future of sports globally and presents an opportunity for our students both academically and recreationally."

Jill Bodensteiner

Director of Athletics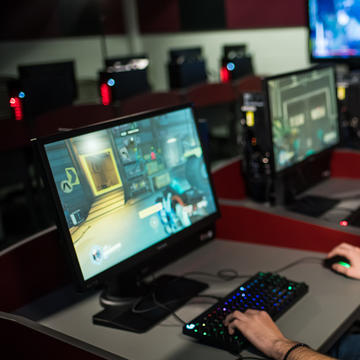 Student

Experience

Our student experience reaches far beyond the classroom into recreation, student life and athletics. Competition within esports provides the perfect arena in which to build upon this same skillset. With this in mind, Saint Joseph's elevated the esports student club to a club sport, providing access to support from Campus Recreation and the Department of Athletics. In fall 2020, Saint Joseph's esports team joined the Eastern College Athletic Conference (ECAC).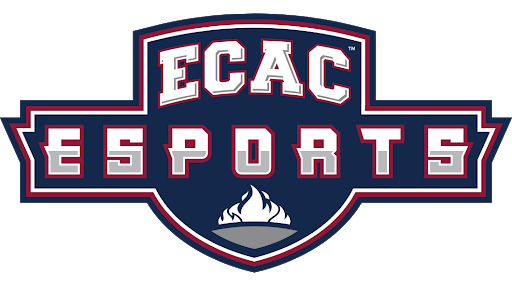 Club Sport Teams