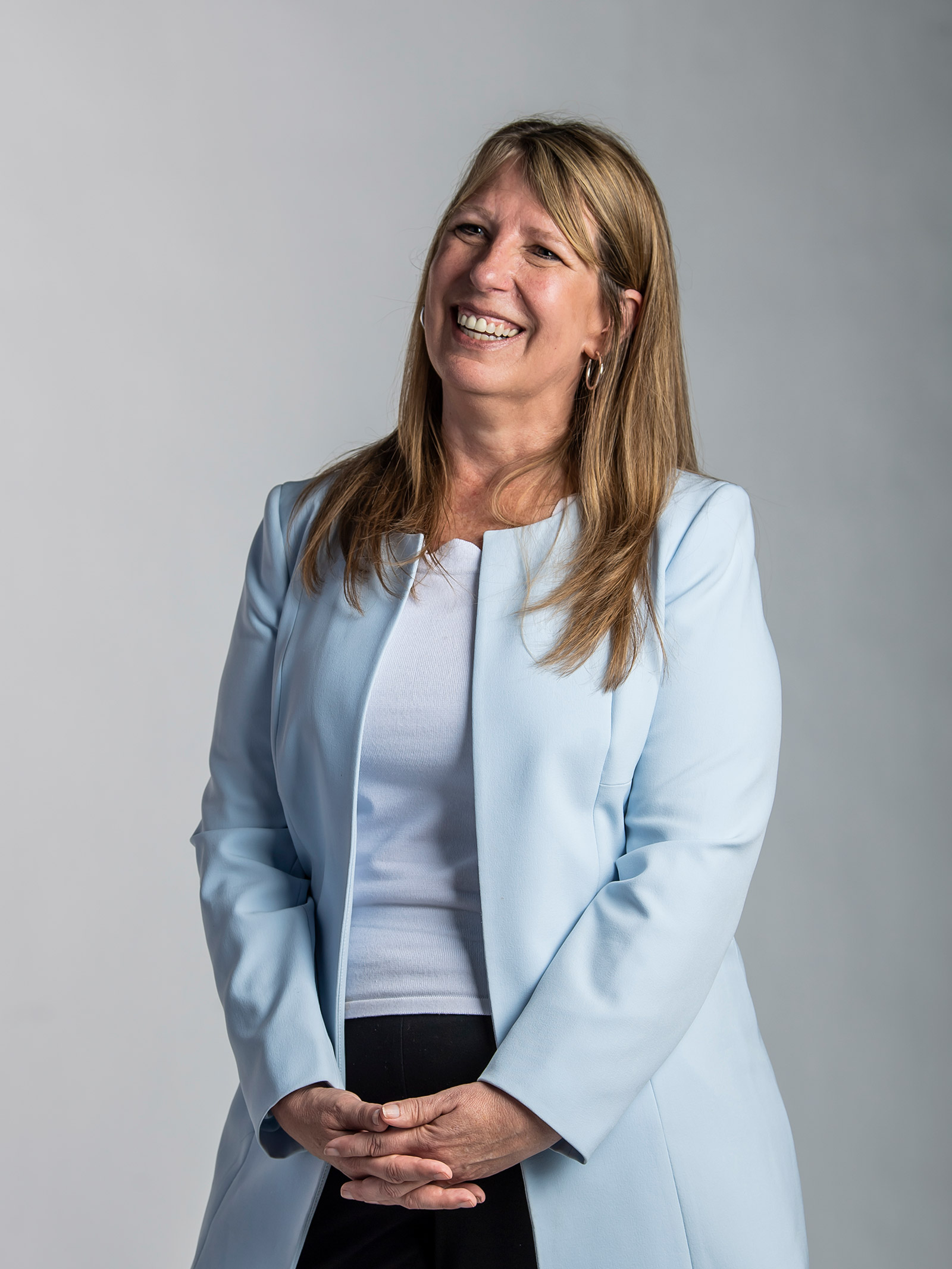 There has been much talk in higher education over the years of an ever-changing landscape. Although prescient, I don't think anyone could have prepared for the past two years. As I look back, I marvel at our academic enterprise's ability to thrive in it.
The very same summer we prepared for an on-ground semester in a COVID-19 environment, ramping up our academic technology and pedagogy, we were granted a once-in-a-generation opportunity. University of the Sciences was searching for a partner and approached Saint Joseph's as one of the universities under consideration. From the start, it was clear that this was a singular match because of the mission alignment in our approach to a student-focused, hands-on, teacher-scholar model; highly complementary academic portfolio with little overlap; and the commitment to develop an academic portfolio at the intersection of student interest and societal need.
One seemingly impossible accomplishment stands out from this opportunity and I believe we can thank our Jesuit tradition for our success: the development of a joint academic structure and model to integrate University of the Sciences into our University. The skills we have been teaching to students — ethical decision-making, contemplation in action, people with and for others, the ability to act and flourish in the face of uncertainty — are rooted in 500 years of history and, when tested, we have proven that we can walk the walk.
Once our universities signed a definitive agreement to merge, a joint academic structure needed to be developed within 90 days. As the heart of our University, this academic structure was the decision that so many — and I would venture to say most — others would hinge on. Amidst a dynamic, unpredictable COVID-19 environment, our faculty poured hundreds of hours into this analysis to ensure our academic enterprise was the best for our current and future generations of students. The process was inclusive and thoughtful.
While this project has stretched us all in ways we could have never predicted, it also made me realize that we are more prepared than ever for the challenges that face us: from evolving student and family expectations to a much smaller generation of traditional students to recruit from. As academic leaders, we see the future: Program expansion needs to be more nimble than traditional higher education is equipped to handle. So, we must always have an eye out for faster routes. One such solution is the avenue we found with a like-minded university.
We are ready. Our academic portfolio and programming has never been more responsive.
Our faculty are working across departments, schools and colleges to create multi-disciplinary offerings like autism in the workplace, geographic information systems and clinical mental health counseling. This will only expand and accelerate when our merger with University of the Sciences is complete in the summer of 2022. So, I welcome this ever-changing landscape of higher education. In fact, it is the only constant that we can count on.

Cheryl McConnell, Ph.D.
Provost and Vice President, Academic Affairs
Class is 
In Session
Preparing Students to be Engaged Citizens of the World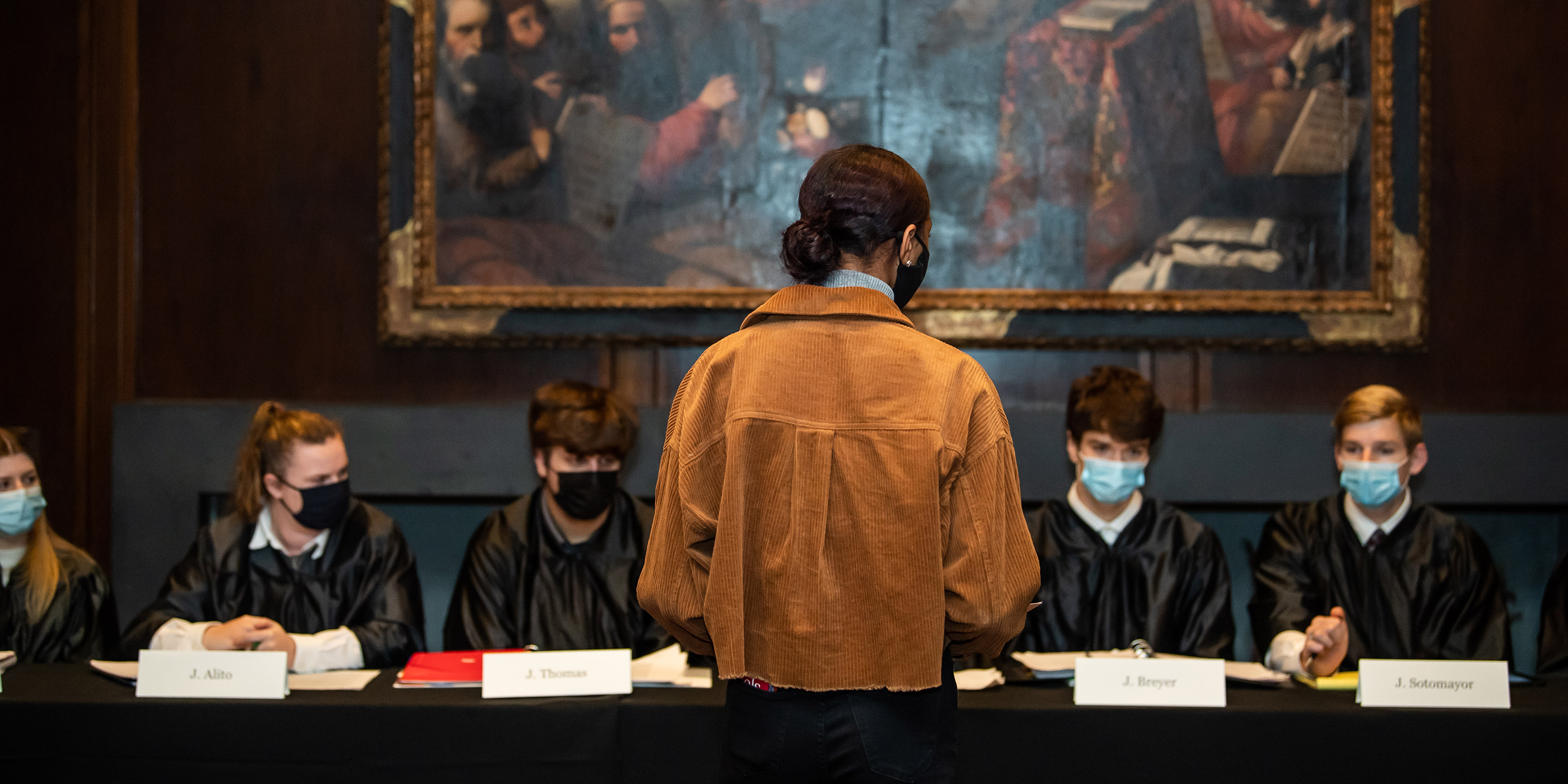 For the last 15 years, students in Susan Liebell, Ph.D.'s, political science courses have been conducting moot Supreme Court cases to better understand the judicial system. Liebell, a Dirk Warren '50 Sesquicentennial Chair and professor, assigns two cases per class. This year was a landmark Second Amendment case and another that looks at the constitutionality of Mississippi's Gestational Age Act.
For the first half of the semester, students listen to oral arguments and learn how to read a case and use legal databases. Names are drawn to decide who will play what part, and research and trial preparation begin. The final hearings go on for two days with the students ultimately predicting how the justices will rule based on their research.
"Students who've taken the class always remember the trial as the most important thing they did," says Liebell. "They end up practicing research techniques and learning to write, argue and speak in really compelling ways."
Helping Startups Build Brand Buzz
Fashion marketing students are helping brands build buzz through a partnership with the Philadelphia Fashion Incubator, a city-sponsored program that offers education, connections and other resources to local designers. The students are working with five different designers whose concepts range from making reinforced work shoes for women in hazardous jobs to repurposing old Indian saris into tutus for children.
Students formulate marketing and social media strategies for their partner companies with the ever-changing fashion consumer in mind, a concept outlined in Saint Joseph's Marketing Professor Michael Solomon Ph.D.'s new book, "Why Fashion Brands Die & How To Save Them."
By working side-by-side, both the company and students are able to watch the strategies play out in real time, learning with and from one another as they create impactful tactics that help the companies build momentum, acquire key buying accounts and grow their brand. It's a win-win for the students, too, who put classroom theory into practice and earn hands-on, resume-boosting experience before they even graduate.
Saint Joseph's students are creating social media strategies for companies like Samsara Sari (seen above on Instagram), a sustainable womenswear brand that upcycles vintage saris.
Community Health in Action
Through a new collaborative capstone course, interdisciplinary health studies majors are working with medical school students and tapping their own expertise in public health, health care and social and natural sciences to develop lessons for elementary-age students.
Saint Joseph's seniors first demonstrate a mastery of the concepts they've learned in the classroom, synthesizing themes from courses like The Healthcare System and Its Responsibility and The Psychosocial Aspects of Chronic Illness and Disability. They then apply that knowledge in the real world — in this case, teaching children at Samuel Gompers School the importance of health education — as they prepare for their professional careers and graduate studies.
Drawing from their unique specialty areas, fourth-year medical school students at Main Line Health provide expertise on lesson plans, which range from nutrition and hygiene, to cardiovascular health and COVID-19's effects on social and emotional wellbeing.
"We don't want to be an institution that's isolated from the community," says Ajoa Abrokwa, '10 (M.S.), visiting professor of interdisciplinary health studies, who helped develop the partnership with Barry Mann, M.D., of Main Line Health, and Rennie Parker of Gompers. "It's our responsibility to use our resources to help enhance the quality of life of those who live in our community."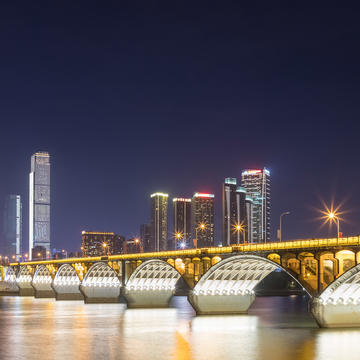 Expanding the Global Reach of a Jesuit Education
Welcoming International Students Through New Partnerships
International students bring enormous value to the Saint Joseph's campus and community. Particularly in a time when study abroad is limited, all students benefit from learning and living with a diverse group of peers.
This past year, Saint Joseph's expanded its global presence through two key, long-term relationships. The first is a two-year early childhood education master's program — an area of emphasis for China — with Hunan Normal University. In year one, the Chinese students will study at Hunan with a Saint Joseph's professor, and then finish their degree in Philadelphia in year two, gaining critical exposure to field work, research and an education rooted in the liberal arts.
The second is a year-long exchange program between ELS Language Center and Kindai University in Osaka, Japan, that introduces Japanese students to Saint Joseph's. Students study at the ELS Center in their first semester, then continue their coursework as visiting students on campus upon meeting English proficiency requirements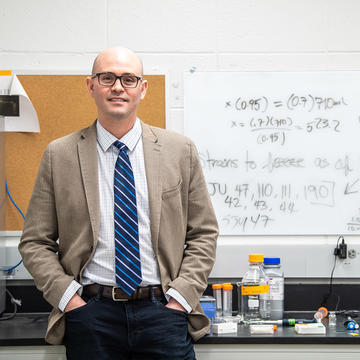 Making STEM Education Accessible
High Schoolers Get Virtual Lessons on College Research
Propelled by a National Science Foundation grant, the Department of Biology is creating a live webcam to stream student-led research to other institutions and high schools across the country. Led by Matthew Nelson, Ph.D., (right) associate professor of biology, the program is leading a charge to make STEM education more accessible.
Throughout the pandemic, Saint Joseph's continued its science outreach programs with lessons delivered via Zoom and Google Classroom through GeoKids LINKS. A 20-year old program created in partnership with the Wagner Free Institute of Science and School District of Philadelphia, GeoKids LINKS connects graduate students with elementary school students as part of their science training. Additional outreach programs are in development, including a livestream feed of the University's resident Chimney Swifts — a threatened bird that nests in Barbelin Hall's chimneys — led by Professor and Chair of Biology Michael McCann, Ph.D.
Funded Research &
Support Grants

During the 2020-2021 academic year, Saint Joseph's was awarded national funding from agencies including the U.S. Department of Education, National Science Foundation and Federal Highways Administration. These awards enabled faculty and staff to leverage their expertise to support veterans, improve supply chains, prepare teachers to excel in high-need schools and more.
LAUDED
LAURELS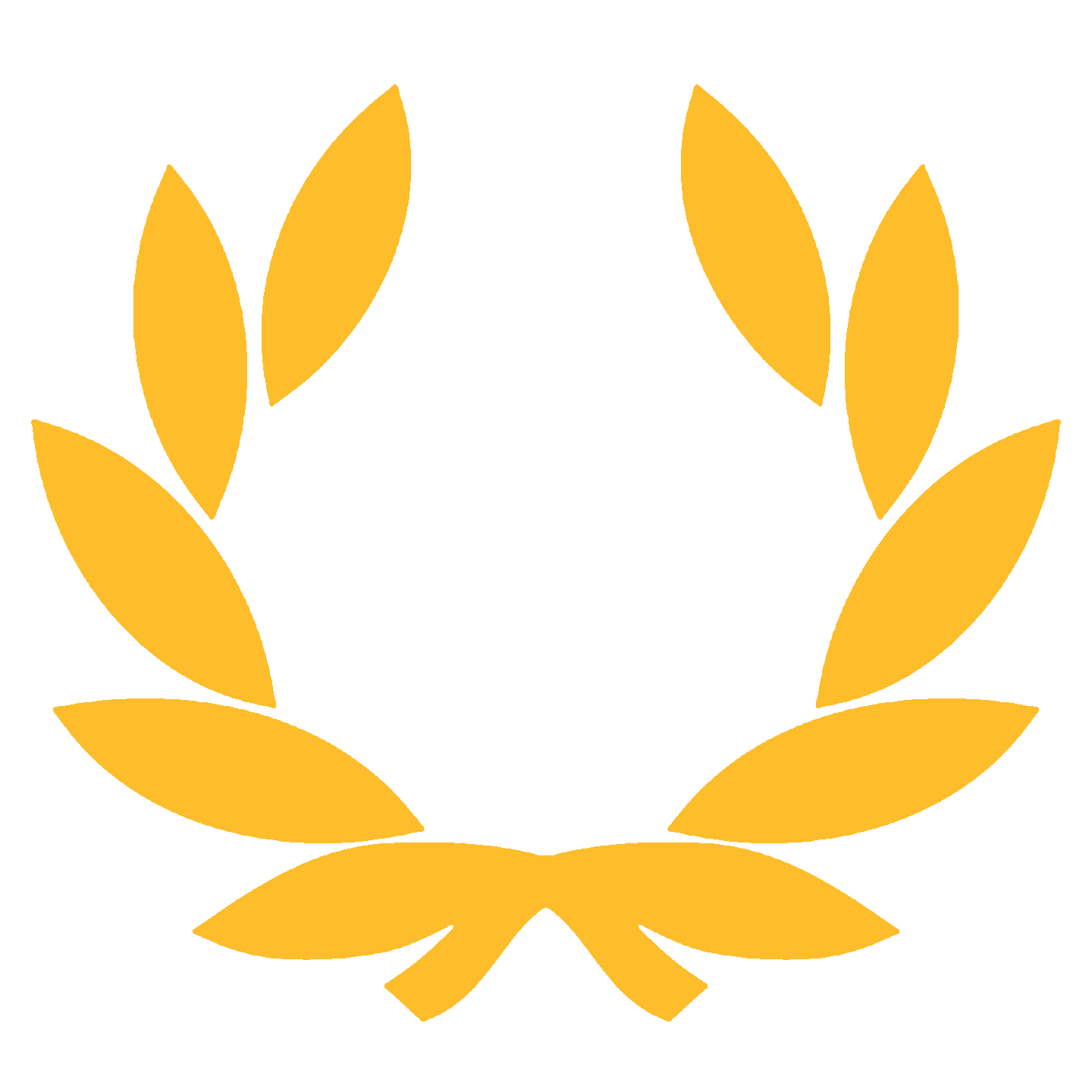 The following students and recent alumni earned scholarships, grants and fellowships this year:
Amanda Adinolfi '19
International Relations | Fulbright English Teaching Assistant (ETA), Bulgaria
Eileen Burner '21
French and Secondary Education | Teaching Assistant Program in France (TAPIF)
Alexander Manduca '22
Physics | Barry M. Goldwater STEM Research Scholarship and the NASA Pennsylvania Space Grant
Veronika Nemeth '21
Spanish and Education | Fulbright English Teaching Assistant (ETA), Spain
Jason Ngo '20
International Business and Economics | Teaching Assistant Program in France (TAPIF)
Gabriel Sherwin '22
Mathematics and Actuarial Science | Curtis E. Huntington Memorial Scholarship
Caren Teague '23
Environmental Science and English | Benjamin A. Gilman International Scholarship
Art Education Champion
Emily Hage, Ph.D., wears many hats: She's a scholar, author and active community leader for the arts. A professor of art and art history, Hage was most recently named director of The Frances M. Maguire Art Museum at Saint Joseph's University. The vision for the museum is a dynamic, modern gallery set within the Barnes Arboretum that will serve as an art education hub. Hage takes great pride in the major steps being taken to make art and the Saint Joseph's permanent art collection available to the University community, K-12 students, neighbors and the public.

Locally, Hage worked with Philadelphia nonprofits on the installation of a public mural at Gompers School. She was instrumental in the artist selection and siting of the mural, which reflects the U.N.'s strategic development goal of quality education. She inspires collaboration in all her roles — as the former chair of the art and art history department, she introduced an art history major and encouraged her colleagues to work across departments to expand offerings. Hage remains committed to teaching and works every day to show her students the wide relevance of art.
Autism Advocate
For Jessica Joseph, Ph.D., B.C.B.A., director of programs at the Kinney Center for Autism Education and Support, the pandemic meant not only navigating health and safety protocols for students with autism spectrum disorder, but also creating a seamless transition that incorporated virtual and remote programming, consultations, supervision and professional development for students studying to be tomorrow's service providers.
Through it all, Joseph was able to launch a new hands-on study group and professional development series to prepare students on the spectrum for life after Kinney. She also led the annual Camp Kinney through a modified and safe on-ground experience, resulting in zero COVID-19 cases.
"While many autism programs around the world shut down, we were able to continue to provide an experience to our students during the pandemic," she says. "Not only were all of our undergraduate practicum and graduate students still able to graduate with their full supervision requirements, all graduate assistants passed their credentialing exams and secured jobs."
Health and Wellness Leader
In his two and a half years at Saint Joseph's, Eric Laudano, D.A.T., M.H.S., A.T.C., has worked together with colleagues to build holistic wellness programming and high-performance teams to support student-athletes. This includes the hiring of a sports psychologist, sports dietician and additional student-athlete health care staff.
As a champion of student well-being, Laudano has also advocated for innovative peer mental health programming, advanced technology investments (including a tool that uses machine learning and biomechanical analyses to predict injury), campus recreation wellness initiatives and the creation of new academic classes.
By strategically creating a campus-wide ecosystem of holistic wellness programming and education, Laudano believes these investments will not only retain and nurture current students, but also recruit future Hawks.
"'Athlete availability and season sustainability' is our mission," says the senior associate athletics director for high performance and campus recreation. "If we invest strategically, create operational efficiencies and keep student-athletes healthy and available, the return on investment is not only monetary but, most importantly, provides the greatest opportunity for a positive student-athlete experience and championship-caliber teams."
Faculty Mentor
For Associate Professor of Chemistry Usha Rao, Ph.D., this past year was bookended by scientific accolades: She was named distinguished lecturer by the Association for Women Geoscientists and a recipient of the Elizabeth Bingham Mentoring Award from the Association for Women in Science's Philadelphia chapter.
But when asked to reflect on her proudest accomplishments of 2021, Rao harkens back to her work as an educator and developing students' potential as scientists and human beings.
"It has been an absolute joy and privilege for me to work with students through my teaching, research and advising," notes Rao. "I'm truly proud of the hands-on mentoring we're able to provide — this is important and meaningful work."

Rao also ensures students receive a high-quality education at Saint Joseph's through her role as founding director of the Office of Teaching and Learning, which provides a robust roster of programming, resources and mentoring to hundreds of faculty members at the University.
"The time and resources the University invests into its faculty is directly related to the success of its student body," she says.