More Opportunities 
for More Women
Saint Joseph's has expanded its commitment to women in the fields of science, technology, engineering and mathematics (STEM) through a $2.6 million investment from the John P. and Anne Welsh McNulty Foundation.
With this historic gift to the University and its SOAR campaign, the newly endowed John P. McNulty Program for Leadership in Science and Mathematics will not only continue its vital work empowering females, but will also scale its offerings to reach more women over the next seven years, preparing them for leadership opportunities in STEM fields.
Females have historically been underrepresented in STEM fields, making up less than a third of the STEM workforce, according to the U.S. Census Bureau."It's not enough that women enter STEM fields or even stay in STEM fields; women need to lead in STEM," says Anne Welsh McNulty H '19, co-founder and president of the McNulty Foundation.
This fall, 36 women are participating as scholars and fellows in the new McNulty Leadership Program. With the funds that this investment provides, the cohort is expected to nearly double in the next four years.
Since 2009, this competitive program, named for John P. McNulty '74, a former Saint Joseph's student body president and later trustee, has connected highly qualified young women with a challenging education in the natural sciences, mathematics or computer science. Over the last decade plus, the program has provided full- and partial-tuition scholarships, alongside a suite of offerings to help young women break barriers in their chosen STEM fields.
Invested by the McNulty Foundation
Partnership established between SJU and the McNulty Foundation
4 Goldwater awards
89% Remain in STEM
58 Entered advanced degree programs
13 McNulty women published 23 manuscripts in the last year
SAMPLE ALUMNI OUTCOMES
Vascular Surgical Resident, Mt. Sinai Hospital
Fellow, Allergy and Immunology, Children's Hospital of Philadelphia
Senior Chemist, Dow Chemical
PhD Candidate, Harvard University
Data Analyst, Axia Women's Health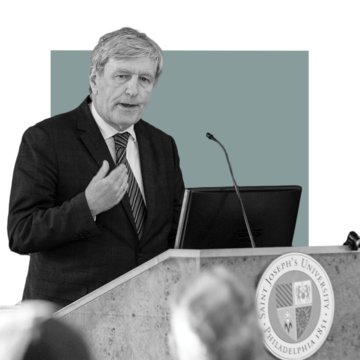 VIP Visitors
Renowned Leaders and Dignitaries Speak at Saint Joseph's
Saint Joseph's has welcomed a number of notable guests and speakers to campus in recent years, from Pope Francis to Congressman John Lewis to Joe Biden, who was then vice president. This year, invited guests came to campus from across the globe to discuss everything from the challenges facing undocumented immigrants to trans-Atlantic relations and wrongfully accused inmates.
Daniel Mulhall, Ireland's 18th ambassador to the United States, visited Hawk Hill to discuss Ireland's contributions to trans-Atlantic relations. The former ambassador to Malaysia, Germany and London spent the day meeting with students, faculty and University leadership.
Image: Daniel Mulhall, Ireland's 18th ambassador to the United States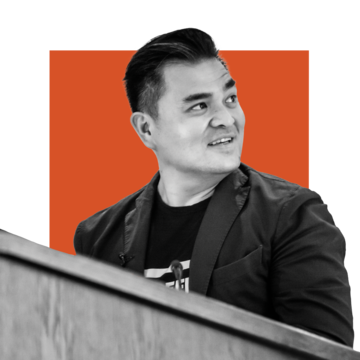 Pulitzer Prize-winning journalist and filmmaker Jose Antonio Vargas discussed his compelling memoir, "Dear America: Notes of an Undocumented Citizen," and talked about his experiences with the immigration system in the United States. The program was part of the University's UndocuWeek programming, which provides the community an opportunity to learn about the challenges undocumented immigrants and students face.
Image: Jose Antonio Vargas, Pulitzer Prize-winning journalist and filmmaker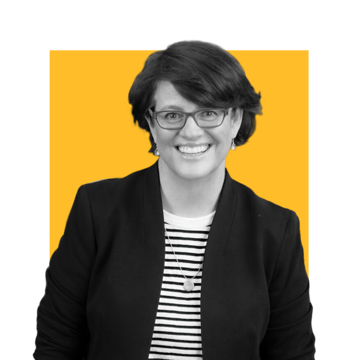 "Ray of Hope: A Conversation about Diversity, Equity and Inclusion" with author and activist Anthony Ray Hinton was hosted by New York Times bestselling author Kelly Corrigan. The conversation delved into Hinton's life as an inmate on death row in Alabama for a crime he did not commit.
Philadelphia Archbishop Nelson J. Pérez spoke with students in the theology course Faith, Justice and the Catholic Tradition, taught by Mary Catherine O'Reilly-Gindhart. The Archbishop discussed his life and path toward priesthood and his role in parishes as Archbishop.
Image: Kelly Corrigan, New York Times bestselling author
The Academy of Food Marketing hosted several speakers, including: 
Dana H. Born, brigadier general, USAF, ret., public policy lecturer at the Harvard Kennedy School of Government, who spoke about authentic leadership and finding one's moral compass;
Jim Craig, 1980 Olympic gold medalist for the "Miracle on Ice" USA Hockey team, who discussed teamwork, goal setting and attaining those goals; and
Shaun Tyrance, VP of player services and assessment, Kansas City Chiefs, who spoke on motivation and having a positive attitude when going into a competition.
RxOnward Supports Minority Pre-Pharmacy Students
Saint Joseph's University's Philadelphia College of Pharmacy received a $15,000 grant from the National Association of Chain Drug Stores Foundation (NACDS) to support RxOnward, a peer mentoring program developed to aid Black/ African American and Hispanic/Latinx pre-pharmacy students.
"Data shows that students from racially or ethnically underrepresented groups face challenges in feeling like they do not belong or are inadequately prepared to succeed in their professions or field of study," says Tyan Thomas, PharmD, associate professor of clinical pharmacy. "Pairing student mentors with mentees from similar backgrounds will help them develop a supportive community of peers to feel more comfortable and take advantage of a full academic experience."
RxOnward matches up to 15 Black/African American and/or Hispanic/Latinx pharmacy student-mentors with qualifying pre-pharmacy students. These pairs will then participate in professional development programming to help them network with pharmacy professionals and learn more about career planning and study skills.
Data shows that students from racially or ethnically underrepresented groups face challenges in feeling like they do not belong or are inadequately prepared to succeed in their professions or field of study."

- Tyan Thomas, PharmD, associate professor of clinical pharmacy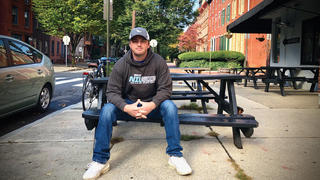 Shortly after Noah Henderson '20 graduated, the NCAA announced it would change its rules to allow student-athletes to benefit from their name, image and likeness (NIL), piquing his interest. The economics and golf alumnus has always been an activist for student-athletes.
At Saint Joseph's, he was a leader on the Student-Athlete Advisory Committee and the Hawks-Minded Leadership Council supporting student-athlete mental health. Now in his third year of law school at the University of Illinois College of Law, he's working with startup Student Athlete NIL (SANIL), turning his passion for activism and NIL work into a career.
Last January, Henderson was part of a working group that helped amend an Illinois state law to benefit student-athletes. "One of the things I pushed really hard to get into the bill is an educational requirement that universities have to provide life-skills training to student-athletes. This includes things like accounting, budgeting and brand building that you might not get elsewhere until you're in the real world," he says. 
My job is about empowering student-athletes to have a voice, empowering them financially to start whatever venture they want, and empowering student-athletes to learn important life skills."

- Noah Henderson '20
At SJU, Henderson learned to think critically and prepare for law school.
"I took economics classes with Dr. Pardo and Dr. Crispin, and they both really helped me learn how to think logically and rationally and always search for causation," he says.
At SANIL, which helps brands work with student-athletes, Henderson is putting his education into practice. He assists in advising athletes, brands, collectives and university administrators on best practices, and has drafted contracts for NIL engagements totaling over half a million dollars.
"It's a lot more than money going into the pockets of student-athletes," says Henderson. "It's empowering student-athletes to have a voice, empowering them financially to start whatever venture they want, and empowering student-athletes to learn important life skills."
$53,551
Average starting salary
97%
PLACEMENT

97% were employed, pursuing graduate study or in full-time volunteer programs within six months of graduation, up 5% from 2020
GRADUATES WERE HIRED FOR FULL-TIME ROLES at the following organizations — just to name a few:
Amazon
AstraZeneca
Children's Hospital of Philadelphia
Chubb Limited
E. & J. Gallo Winery
Independence Blue Cross
Johnson & Johnson
KPMG
PepsiCo
PwC
Teach For America
U.S. Department of Veterans Affairs
Vanguard
Wegmans Food Markets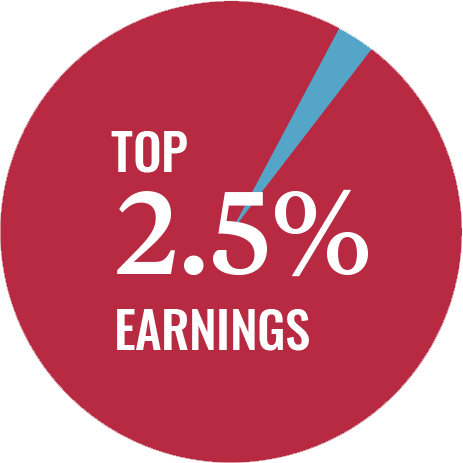 Overall, Saint Joseph's graduates rank in the top 2.5% nationally for median 10-year earnings, according to the 2022 Georgetown University Return on Investment study.
21% CHOSE TO ATTEND GRADUATE OR PROFESSIONAL SCHOOL at institutions including:
Boston College
Cornell University
Drexel University
Duke University
Johns Hopkins University
Lehigh University
The London School of Economics
Philadelphia College of Osteopathic Medicine
Saint Joseph's University
Temple University
Thomas Jefferson University
University of North Carolina
University of Pennsylvania
University of Virginia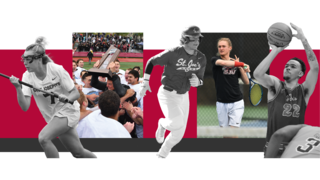 WOMEN'S LACROSSE UPSETS NO. 13 UMASS FOR FIRST ATLANTIC 10 CHAMPIONSHIP IN PROGRAM HISTORY; FIVE NAMED TO ALL-CHAMPIONSHIP TEAM
Women's lacrosse won its first ever Atlantic 10 Championship and NCAA Tournament berth. Lauren Figura '23 was named the A-10 Championship Most Outstanding Player and was joined by Jorden Concordia '24 , Riley Evans '23, Sophia Kolkka '23 and Taylor Newman- Farr '21, '23 (MS) on the All- Championship Team.
MEN'S LACROSSE DOWNS HOBART 14-7 TO CLAIM FIRST NEC CHAMPIONSHIP AND NCAA TOURNAMENT APPEARANCE
Men's lacrosse won its first-ever NEC Championship and NCAA Tournament berth. The Hawks (14-3) were led by 11th-year head coach Taylor Wray and a nine-player unit of All-NEC honorees, including the Player of the Year Zach Cole '23.
ANDREW COSSETTI '22 SELECTED BY TWINS IN 2022 MLB DRAFT
Saint Joseph's catcher Andrew Cossetti '22 set new career and single-season home run records and a new single-season RBI total. He additionally was selected by the Minnesota Twins in the 11th round of the 2022 Major League Baseball First-Year Player Draft this July.
MEN'S TENNIS EARNS NO. 2 SEED FOR ATLANTIC 10 CHAMPIONSHIP
The Hawks earned the second seed for the Atlantic 10 Championship, marking the highest seed in program history. Saint Joseph's advanced to the semifinals and capped the year with a 14-4 record.
JORDAN HALL '25 IS HEADED TO THE SAN ANTONIO SPURS
Men's basketball player Jordan Hall '25 proved to be one of the most versatile players in the nation as he appeared in 50 career games with 47 starts and averaged 12.7 points, 6.34 rebounds and 5.74 assists per game in a St. Joe's uniform. The two-time All-Big 5 honoree set a new program record for career assists per game and posted five double-digit assist games, the second most in Hawk history, trailing only Jameer Nelson's record of eight. Hall will wear No. 30 for the Spurs.
Excelling Off the Field
Saint Joseph's student-athletes continue to excel not only on the athletic fields and courts but also in the classroom. Impressively, a total of 284 Saint Joseph's student-athletes across all 20 varsity sports were named to the 2021-22 Atlantic 10 Commissioner's Honor Roll, ranking fourth among member institutions in the conference.
"We strive to prepare our student-athletes for life beyond the hill, and that starts with our collective commitment to academic engagement and success," says Jill Bodensteiner, vice president and director of athletics. "I am so proud of our student-athletes for achieving excellence in all facets of their student-athlete experience — including the classroom. We are truly helping to prepare the next generation of leaders."
Additionally, four teams earned perfect scores on the NCAA's Academic Progress Rates. This past year, men's cross country, golf, women's tennis and men's track demonstrated the highest level of academic achievement.
These rates are used to provide measurable goals to ensure institutions are fulfilling their commitment of equipping student-athletes with the tools and resources necessary to achieve academic success.
32 Hawks earned a perfect 4.0 GPA during the fall semester, and 38 earned a 4.0 during the spring semester
Cumulative student- athlete GPA at the end of the spring semester
SJU student-athlete graduation success rate, compared to the NCAA D1 average of 90%
Back on Top: #12 Field Hockey Claims Atlantic 10 Title with 1-0 Win Over VCU
Saint Joseph's University's field hockey team claimed the Atlantic 10 title on Nov. 6 with a 1-0 win over VCU.