When Saint Joseph's announced its plan to acquire the University of the Sciences' academic programs and University City location in 2020, Lynda Lemisch, OTD, assistant professor of occupational therapy, saw nothing but opportunity. Lemisch quickly began seeking avenues to connect with the programs and faculty on Hawk Hill, starting with Steve Rossi, assistant professor of art.
"At University of the Sciences, we'd always collaborated with other departments, but it never fell outside of healthcare," recalls Lemisch. "With the merger, we had a chance to step outside of that zone and into truly unique partnerships."
Lemisch reached out to Rossi to see if there was any possibility of practical collaboration — sharing 3D printers was at the top of her list. Almost simultaneously, Rossi came across an article in The New York Times highlighting an artist named John Powers, who suffered the loss of two digits on his left hand due to a table saw accident. Powers put out a call for creative prosthetic solutions, and it became clear that both occupational therapy (OT) and visual arts students were well positioned to take on this challenge.
"There was a lot of commonality between how we work with materials in sculpture class and how they were working with materials in OT," says Rossi. "There are the same types of exploration, experimentation and question-asking in each discipline."
So it was decided — Lemisch's OT students and Rossi's sculpture students would work in groups to create prosthetic solutions using digital fabrication technologies.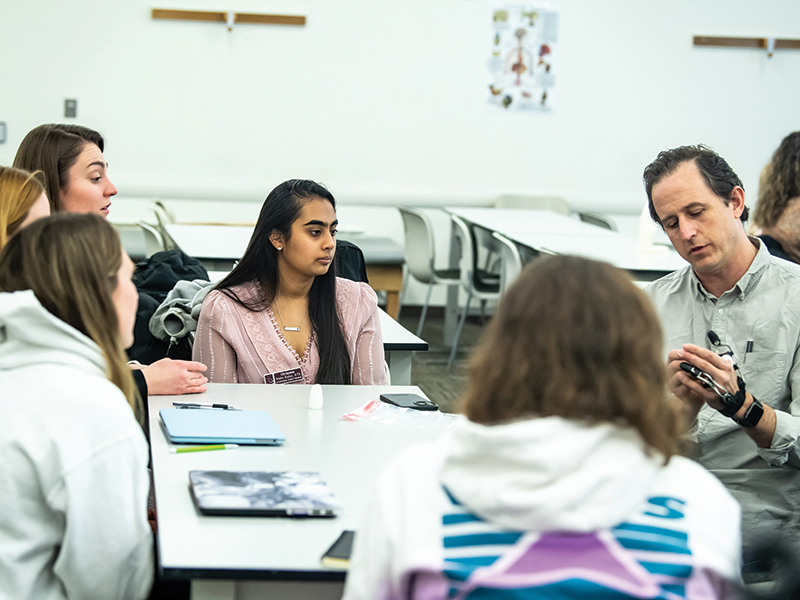 Rossi's students focused more on prosthetics as a form of bodily adornment, while Lemisch's OT students took on the assignment to solve obstacles Powers may encounter in everyday life — tying his shoes, opening Ziploc bags, et cetera.
"It was fun and challenging," recalls Chhievling Seng '24 (DrOT). "When we made something that didn't turn out the right way, we could start over until we came up with a model that solved our client's problem."
As the OTs became familiar with forming materials like Instamorph (a lightweight thermoplastic), visual arts students ideated their prosthetics a little differently. 
There was a lot of commonality between how we work with materials in sculpture class and how they were working with materials in OT. There are the same types of exploration, experimentation and question-asking in each discipline."

- Steve Rossi, assistant professor of art
"We were given a hand model to ideate off," recalls Tess Hodder '23, a psychology major and sculpture student. "I immediately wanted to do something bizarre, and I thought of these little incense bowls that look like fountains. I created this structure that he could wear that was just meant to be beautiful, not functional."
The project culminated in an event with Powers himself. Students presented their creations and he tried them on for size, testing the limits of what they had been designed to do — or not do, depending on their assignment.
"It was amazing to have John there reacting to their creations," notes Lemisch. "The room was absolutely buzzing. He was so pleased with all the students had made."
Rossi and Lemisch consider this project a springboard for other collaborations across Saint Joseph's departments.
"Part of the reason our partnership was so successful is that we were totally authentic in our collaboration," Lemisch says of her efforts with Rossi. "We were so open to learning from one another and I feel like that really affected our students."
Rossi is also eager to keep up the momentum.
"The connection between art and science is such a rich one," says Rossi. "With these new health and science programs, we have all these great new opportunities. It's sort of limitless, in a way."
Hawks Internationally Recognized for
Academic Excellence
It was a Record-Breaking Year for Highly Competitive Awards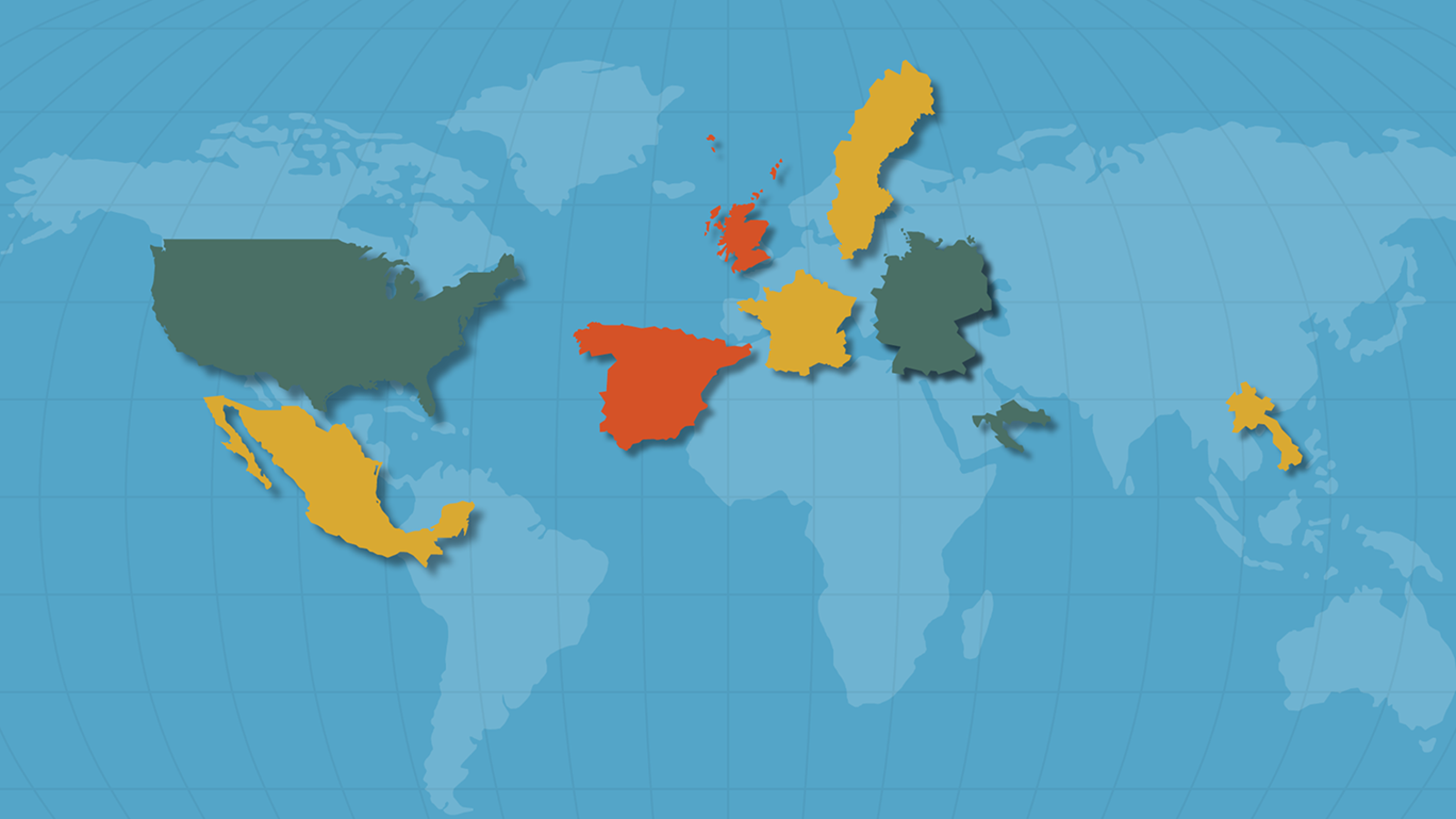 Kayla Flanders '23 was a sophomore when she published her first peer-reviewed paper — as a first author, no less. Her experiment, conducted alongside faculty mentor Jose Cerda, PhD, associate professor of chemical biology, tested the hypothesis that fluoride could reduce the denaturing, or breaking down, of proteins in the human body caused by things like cancer treatments, UV exposure or even cleaning products. 
Turns out, she was right. Not only did her findings have the potential to be used by pharmaceutical companies in therapeutic molecules, but it also paved the way for future research opportunities as recipient of the Barry M. Goldwater STEM Research Scholarship and DAAD-RISE summer STEM fellowship in her senior year.
Flanders is one of 12 Saint Joseph's students to have taken home a fellowship this year, including four Fulbright ETAS (plus two semifinalist nominations) and a record number of STEM awards. Like many of her peers, she spent the summer abroad conducting research, experiencing new cultures and expanding her skillset as a chemical biology major.
For two months, Flanders lived in Germany, where she worked in a physical chemistry lab at the Berlin Institute of Technology studying limonene, the citrusy-smelling compound found in common cleaning detergents. She and her PhD mentor wanted to determine if the compound, and 40 others like it, would dissolve in a new class of solvents called deep eutectic solvents, which are biodegradable, nontoxic and relatively inexpensive compared to what's currently being used by pharmaceutical companies.
"St. Joe's prepared me for that experience — my classes, my work in Dr. Cerda's lab, writing a paper, learning how to do a literature search and presenting my work. I feel like I'm better equipped for what comes next after graduation," she says.
The senior is in the process of applying to graduate programs and law school in order to become a patent attorney. "I'd like to work in the biotech or pharmaceutical industry and bridge the gap between scientists and the general public," she says. "I want to be surrounded by science."
2021-2022 FELLOWSHIP AWARD WINNERS
Barry M. Goldwater STEM Research Scholarship and DAAD-RISE Summer STEM Fellowship to Germany
Kayla Flanders '23 | Chemical Biology 
Kara Moulton '23 | Chemistry
Fulbright English Teaching Assistant (ETA) Award
Adrianna DiVentura '22 | Spanish and Secondary Education (Spain)
Erin Doherty '22 | Political Science (Spain)
Maddelyn Guerke '21 | International Relations and Spanish (Mexico)
Cat Jones '15 | Sociology and Criminal Justice (Laos) 
Claire Fitzgerald '21 | Spanish and Communication (Madrid Semifinalist) 
Raeghan Smith '21, '22 (MS) | Political Science (BS) and Public Policy (MS) (Croatia Semifinalist) 
Fulbright Foreign Scholarship - Open Study/Research Scholar
Elkanah Linder USP '15, USP '21 (PharmD) | Pharmacy (Sweden, awarded prior to merger)
Meddeas Language Assistant Program
Grace Schairer '22 | Spanish and Chemistry
National Science Foundation Graduate Research Fellowship
Alex Manduca '22 | Physics
St. Andrews Fellowship
Ethan Robison Ramoutar '24 | Political Science and Economics
Teaching Assistant Program in France (TAPIF)
Jordan Finkelstein '22 | English and Philosophy
Megan Piasecki '22 | International Relations and French
Udall Scholarship Honorable Mention
Caren Teague '23 | Environmental Science and English

"We had truly outstanding applicants and fellowship winners from multiple disciplines, making this a record-breaking year for SJU in terms of the number of students who won prestigious national and international fellowships. I look forward to working with next year's class," says Mark Reynolds, PhD, director of the Office of Fellowships and associate professor of biochemistry and chemistry.
To apply for a scholarship, fellowship or grant, or to learn about award opportunities, visit Saint Joseph's Fellowships Office.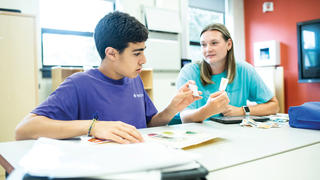 Saint Joseph's Institute of Clinical Bioethics (ICB) is committed to educating healthcare professionals to be leaders in their fields through research and service experiences. Since 2014, ICB has been connecting students to community health initiatives through its Hispanic Health Promoter Program, which provides healthcare services to vulnerable populations, including uninsured immigrants. Currently, Health Promoters offers free health screenings, dental and eye care, and vaccination clinics. Now, the program is partnering with the School of Health Professions and Kinney Center for Autism Education and Support to expand these offerings.

PT SCREENINGS AND FREE CLINICAL RESOURCES
The University's newly acquired physical therapy (PT) program saw avenues to expand ICB's offerings. Starting with the Mexican Consulate, Saint Joseph's PT students joined with ICB's Health Promoters to provide physical therapy screenings to Hispanic immigrant populations. Individuals who may require care beyond this screening are then referred to the PT clinic at Saint Joseph's University City location, where students will provide care free of charge.
"These students running our screenings are in the didactic, or lecture, phase of their medical education," notes Peter Clark, S.J., PhD '75, professor, director of the Institute of Clinical Bioethics and the John McShain Chair in Ethics. "The beauty of joining in on Health Promoters is that the students involved have access to clinical experience that they otherwise would have to wait a year or more to experience."
 
UNINSURED PERCENTAGES
Undocumented Immigrants
U.S. Citizens
AUTISM SCREENINGS AND DIAGNOSES
Kinney SCHOLARS, or undergraduate students training to work in the field of autism, have also identified opportunities to bolster the Health Promoters' work. Recent studies show Black and Hispanic youth receive their autism diagnoses two years behind their white peers. SCHOLARS are now performing screenings at the African Consulate, Guatemalan Consulate and the Mexican Consulate offices in the Greater Philadelphia area to help mitigate delayed support in this population. Their hope is that neurodivergent youth will be able to benefit from the resources provided by the Kinney Center.
"This was definitely a touching experience for me," notes Ashley Morales '25, a Kinney SCHOLAR who assisted in translating the autism screenings at the Hispanic Health Promoter screenings. "I got a little emotional hearing about the different struggles that parents have to go through and, as a Hispanic/Latinx myself, I could relate to those experiences."

Just as Saint Joseph's PT students are getting a head start on their clinical work, these screenings act as an extension to the hands-on learning SCHOLARS receive at Kinney.

"Training at Kinney is more about interventions than diagnoses," notes Joseph McCleery, PhD, executive director of academic programs at the Kinney Center. "This work with the Health Promoters is an excellent opportunity for our SCHOLARS to expand their experience with autism intervention into screening and diagnoses, while also supporting underserved communities."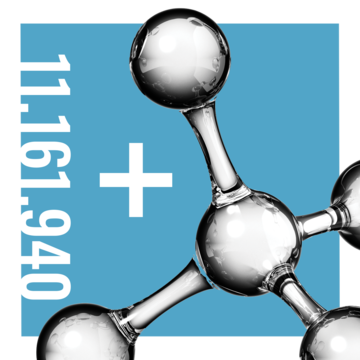 U.S. Patent: 11,161,940
Biocompatible Hybrid Molecular Brushes and Methods of Making Same
Faculty and Student: Alexander Sidorenko, PhD, professor of chemistry; Sriramakamal Jonnalagadda, PhD, professor of pharmaceutical sciences and director of pharmaceutics graduate program; and Manasi Chawathe USP '18 (PhD)
Description: This invention is a true product of collaboration, explain faculty members Sriramakamal Jonnalagadda, PhD, and Alexander Sidorenko, PhD. The two experts brought their disciplines together along with now-pharmaceutics graduate Manasi Chawathe USP'18 (PhD) to further explore how they could advance wound care treatment. After nearly a decade of research and lab work, the team created a novel hybrid molecular brush. This hybrid material could be used to enhance wound treatment, tissue engineering, and drug delivery as well as cosmeceuticals.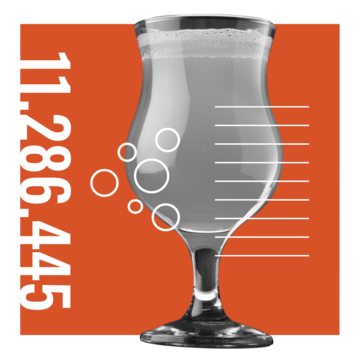 US Patent: 11,286,445
Compositions and Methods for Brewing Sour Beer
Faculty: Matthew Farber, PhD, associate professor of biology and director of the Brewing Science Certificate Program
Description: Much of Matthew Farber, PhD's, time is spent around beer, but not in ways you might think. Seven years ago, Farber founded the University's Brewing Science Certificate Program, where he is currently program director. His research interests include innovative applications of biotechnology for the improvement of fermented food and beverages, with a focus on proteases, non-saccharomyces yeasts and beer quality. One of his latest research discoveries is a new strain of yeast, GY7B. The strain allows for new methods of brewing sour beer and has been brought to market by Lallemand Brewing. Now branded as Wildbrew Philly Sour™, it is available in home brew kits as well as for commercial production.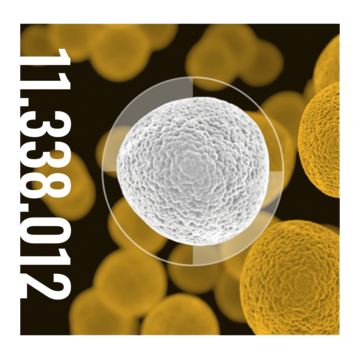 US Patent: 11,338,012
BRAF-Based Polypeptides for Treatment of Cancer
Faculty and Student: Zhihong Wang, PhD, former associate professor of chemistry; Zhijun Li, PhD, professor of chemistry; and Amber Gunderwala USP '15 (MS), USP '21 (PhD)
Description: Zhijun Li, PhD, was approached several years ago by a former colleague, Zhihong Wang, PhD, to apply his work in molecular modeling and design to help with her BRAF project. They began working together with Amber Gunderwala USP '15 (MS), USP'21 (PhD) on new peptide designs, which led to the development of BRAF-based polypeptides. This invention could be useful for treating, preventing and/or ameliorating various types of cancers such as lung cancer.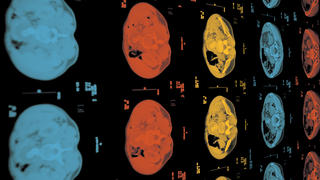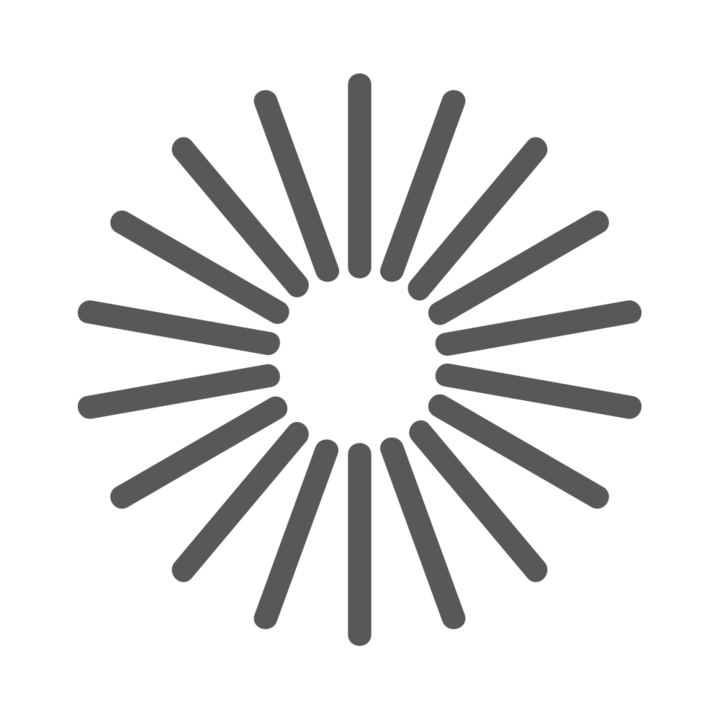 PROJECT: Using Photoactive Drugs and Therapies to Detect Tumors
  GRANTING AGENCY: National Institutes of Health's National Cancer Institute R15
  PRIMARY INVESTIGATOR (PI): Bin Chen, PhD | professor of pharmaceutical sciences
Chen's research focuses on optimizing the use of photoactive drugs and therapies to detect tumors. Once these drugs accumulate in tumor tissue through passive diffusion, the tissue emits a fluorescence that allows surgeons to better see the tumor.
"It's emerging as a new tool for improving the precision of oncological surgery," says Chen. "Our ultimate goal is to work with clinicians to bring our research from bench to the bedside."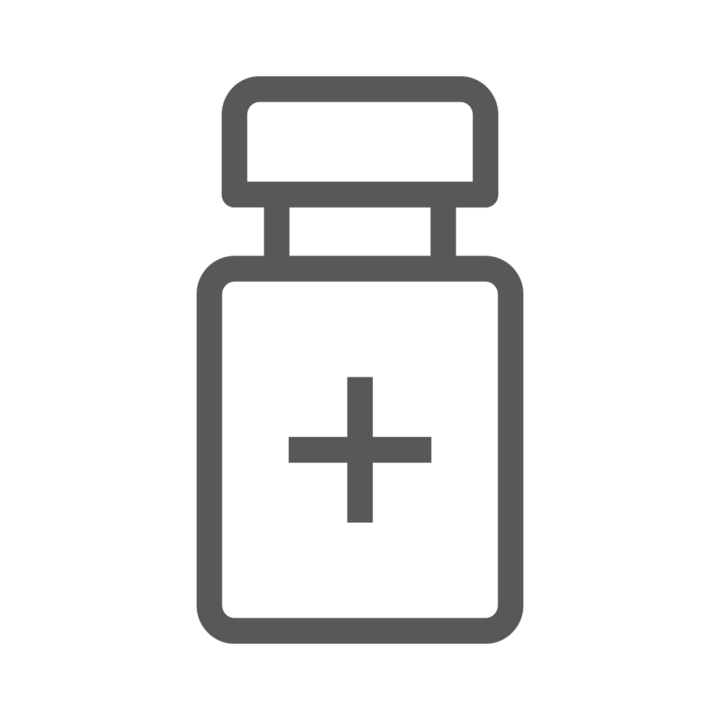 PROJECT: Preparing Pharmacists for Evidence-Based Buprenorphine Treatment
  GRANTING AGENCY: Pennsylvania Commission on Crime and Delinquency
  PRIMARY INVESTIGATOR (PI): Cathy Y. Poon, PharmD, FPPA, FCPP5 | chair of the Department of Pharmacy, and Barbara H. Korberly Professor of Women's Leadership and Health
One of Philadelphia's strategies for responding to the opioid crisis is partnering with providers to improve access to medications for opioid use disorder (MOUD). This grant funds training for community pharmacists and their staff to provide evidence-based treatment for opioid use disorder (OUD) and increase patient access to buprenorphine-containing medications. This replicable care model will prepare community pharmacies within Philadelphia County to provide services for patients with OUD.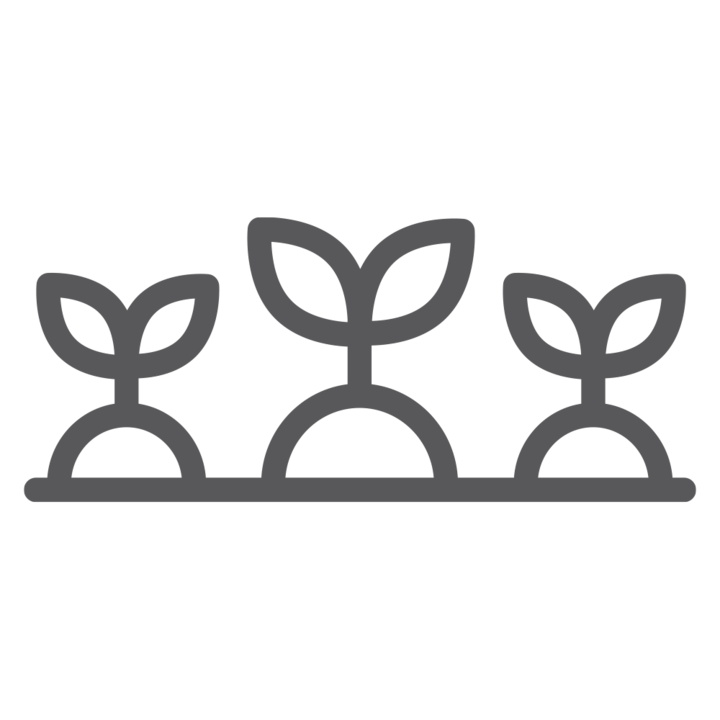 PROJECT: Pennsylvania Institute for Food Marketing Education and Research
  GRANTING AGENCY: Pennsylvania Department of Agriculture
  PRIMARY INVESTIGATOR (PI): Ginny Miori, PhD | chair and professor of decision and system sciences
This grant supports various initiatives determined by the PA Department of Agriculture, ranging from supporting consumer education about the benefits of state-made goods and agriculture to data research on consumer behaviors, marketing, supply chain and technological strategies. Not only has the work uncovered supply chain efficiencies that will reduce costs for vendors affected by the pandemic, but it's also bridging the gap between food deserts and urban agriculture. Haub faculty Nicolle Clements, PhD; Katie Garwood, PhD; John Stanton, PhD; and Ernest Baskin, PhD, have also led the work on this grant in past years.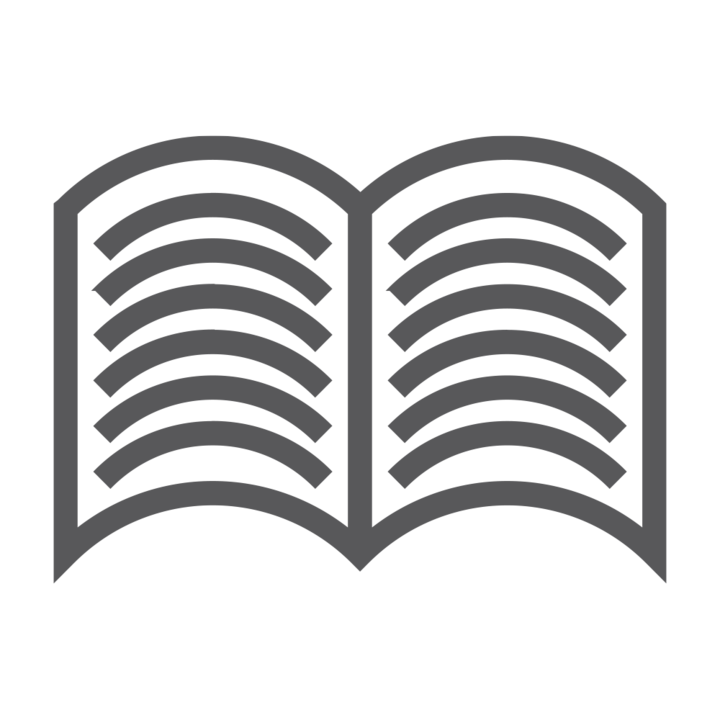 PROJECT:  Model Field Placement Initiative
  GRANTING AGENCY: Tremaine Foundation
  PRIMARY INVESTIGATOR (PI): Jaclyn Galbally, PhD | assistant professor of special education
According to data from 2021, two-thirds of Philadelphia third graders score below proficiency on state reading tests, while 52% of Philadelphia's adults are functionally illiterate. This grant supports training and consulting services provided by Saint Joseph's University faculty to Mastery Charter Schools for an initiative designed to increase the quality of literacy instruction.

  PROJECT: Impact of Bed Provision and Enhanced Sleep Health Education on Sleep in Socio-Economically Disadvantaged Children
  GRANTING AGENCY: American Academy of Sleep Medicine Foundation
  PRIMARY INVESTIGATOR (PI): Jodi Mindell, PhD | professor of psychology 
This study is investigating whether providing beds and sleep health education will improve sleep in children who are experiencing poverty. Mindell is working in partnership with the Beds for Kids program, which donates beds and bedding to low-income families.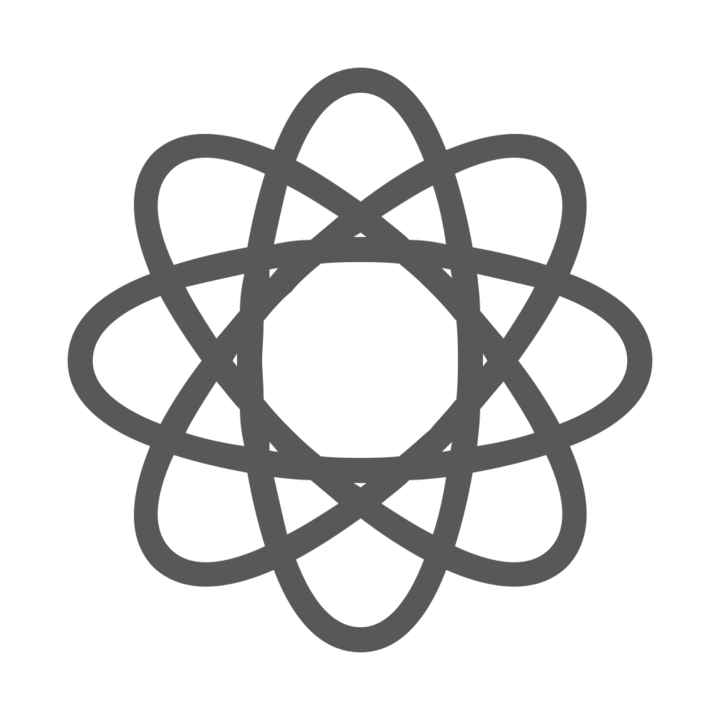 PROJECT: Investigating the Role of GABA Type A Ion Channel (GABAA) Receptors in Triple Negative Breast Cancer (TNBC) Growth
  GRANTING AGENCY:  Pennsylvania Department of Health
  PRIMARY INVESTIGATOR (PI): Asha Suryanarayanan, PhD, FPGEC | assistant professor of pharmaceutical sciences
This interdisciplinary project investigates novel roles played by ion channels in breast cancer growth. Students working on this project gain expertise in both neuroscience and breast cancer research, as ion channels are critical for brain function.