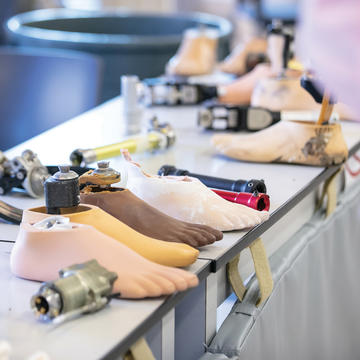 Supporting the Environment and Those in Need
This year, students and faculty sifted through hundreds of pounds of pacemakers, prosthetics and orthotic devices with a singular goal in mind: help countries in need while minimizing medical refuse. Assistive devices are often discarded as medical waste when a patient outgrows their apparatus or passes away. However, these devices can be refurbished and donated to developing nations where affordability and access to basic healthcare may prevent proper care.
Heart to Heart
According to the World Health Organization, 1 to 2 million people die each year due to lack of access to an implantable cardiac defibrillator, or pacemaker. Aloysius S. Ochasi, S.J., PhD, assistant director of academics and consultations in the Institute of Clinical Bioethics, has been working with biology alumna Paige Conrad '22 for more than two years to source pacemakers from mortuaries across the U.S.
Once obtained, the pacemakers are refurbished and reprogrammed by cardiologist Daniel Mascarenhas, MD, before being sent to countries like Nigeria and Ghana, where 80% of these deaths occur.
"If the battery life on the pacemaker is over 70%, you're talking about adding a decade to a patient's life," Ochasi says.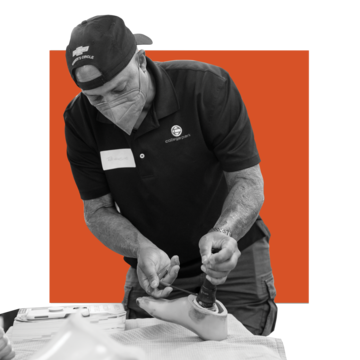 Disassembly Day
Similarly, the need for assistive technologies — prosthetics, orthotics, wheelchairs, and hearing and communication aids — in developing nations is critical, with one in 10 individuals requiring these devices worldwide.
For the third year, students and faculty in the physical therapy and occupational therapy programs tackled these disparities by disassembling previously used prostheses to be sent around the world where they're repurposed into new limbs.
"These items are all individually tailored, so when a client is ready for an upgrade, the devices literally become part of trash day," explains Lora Packel, PT, PhD, professor and chair of the Department of Physical Therapy and event co-founder. "So, we started asking prosthetic and orthotic companies to hold onto these devices and send them to us."
This year, more than 600 pounds of components were donated with the help of the Range of Motion Project (ROMP), Penta Prosthetics, Ability Prosthetics and several other companies.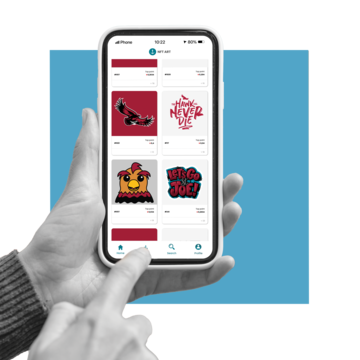 Decoding NFTs and the Stock Market
This spring, over 250 students participated in the annual Haub School of Business High School Investment Challenge. Over the course of several months, teams competed against each other under the guidance of SJU students to invest $1 million into the portfolios of their choosing using EquitySim, a stock simulation platform. Top teams presented their portfolios to a panel of seasoned financial professionals.
Students also competed for the first time in Haub's High School Analytics and Data Visualization Competition, in which competitors from 16 Delaware Valley schools navigated data visualization software and curated data sets dealing with non-fungible tokens (NFTs). The students then partnered with artists across the globe to explore the growing market of NFT art. Not only did students gain experience minting artists' work, but the art was also featured in a digital exhibition.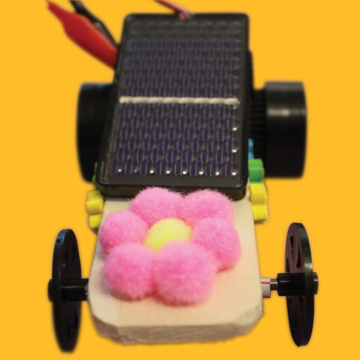 Igniting a Passion for STEM
Physics Wonder Girls invited eighth and ninth grade students to campus this summer to conduct experiments while learning from women in STEM fields, including Nora Embert '07, nuclear scientist at Constellation; Karen Wheeler '88, medical physicist at Bio-Med Associates; and Jennifer Dimov USP '15, engineer at NASA.
High School Physics Research Camp is a program designed for both high school students and their teachers to help them implement research programs at their own schools. The young scientists completed research projects and worked in small groups led by the teachers, which culminated in a competition simulating the International Young Physicists' Tournament. Physics Wonder Girls campers were tasked with creating solar-paneled cars (seen here) and fidget spinners.
Image: Physics Wonder Girls campers were tasked with creating solar-paneled cars (seen here) and fidget spinners.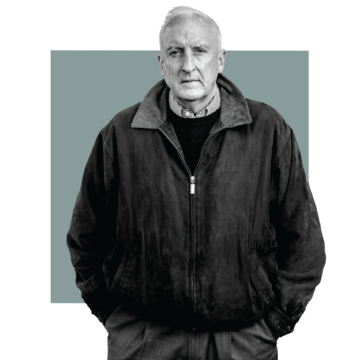 According to data from the Centers for Disease Control and Prevention, 107,622 Americans died from drug overdoses in 2021, with opioids being the primary cause. Saint Joseph's faculty and students are working to combat the opioid crisis through education, research and community engagement, as the city of Philadelphia and state of Pennsylvania are being hit particularly hard.
Now in its second year, the Center for Addiction and Recovery Education's (CARE) Phoenix Training program has trained more than 3,200 first responders nationwide on the causes and tools to fight the opioid epidemic and distributed naloxone to nearly half the trainees. The program recently expanded to include training of 15,000 state prison employees.
The Institute of Clinical Bioethics designed a certificate program for healthcare majors in opioid prevention and education. The goal of the program is to build a generation of healthcare professionals better equipped to face the crisis effectively through academics; hands-on training (naloxone, CPR and mental health first aid); and experiential learning opportunities in hospitals, methadone/suboxone clinics, needle exchange programs and more.
"We believe it is the responsibility of colleges and universities to educate students, especially those pursuing a career in healthcare, about not only how to respond to the epidemic, but also how to prevent it," says Peter Clark, S.J., PhD '75, professor, director of the Institute of Clinical Bioethics and the John McShain Chair in Ethics.
The Physician Assistant Studies program received a grant from the Substance Abuse and Mental Health Services Administration (SAMHSA) to train PA students in medication-assisted therapies to combat the opioid crisis in conjunction with the Philadelphia College of Pharmacy. Medication-assisted treatment is the use of medications, in combination with counseling and behavioral therapies, to provide a whole-patient approach to the treatment of substance use disorders.
Image: Peter Clark, S.J., PhD '75, professor, director of the Institute of Clinical Bioethics and the John McShain Chair in Ethics