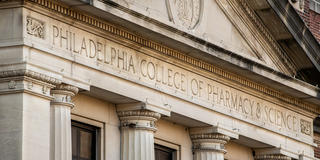 Philadelphia College of Pharmacy
Discover your future at the nation's first pharmacy school.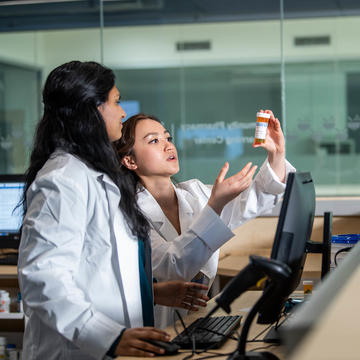 Home to programs in pharmacy, pharmaceutical sciences and pharmacology and toxicology, the Philadelphia College of Pharmacy (PCP) is where modern pharmacy started. Since its founding in 1821 as the first college of pharmacy in North America, names like McNeil, Lilly, Wyeth — founders of the top pharmaceutical companies in the world — and many others have launched their careers here. We continue that tradition of excellence with our hands-on approach, offering future pharmacists clinical experience — practically from day one.
In addition to our historical and well-respected PharmD program (which features a direct-entry pathway) for first-year students, PCP offers undergraduate degrees in pharmaceutical sciences and pharmacology and toxicology; and graduate degrees in pharmaceutics (MS, PhD) and pharmacology and toxicology (MS, PhD).
Many of our pharmaceutical sciences and pharmacology and toxicology students continue their educations through our MS and PhD programs in pharmacology/toxicology and pharmaceutics.
Philadelphia College of Pharmacy

Academic Programs
Saint Joseph's Celebrates PCP Founders' Day with Old Traditions and New Awards
Saint Joseph's University will celebrate the Philadelphia College of Pharmacy's (PCP) founding 202 years ago for the first time since its merger with the University of the Sciences.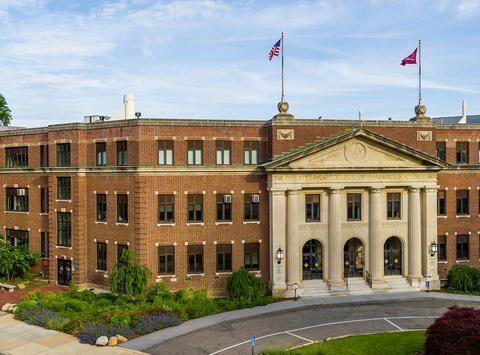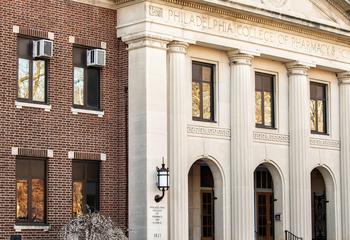 Nishaminy Kasbekar PCPS '93, PCPS '95 (PharmD), was recently named president-elect of the American Society of Health-System Pharmacists, an organization of more than 60,000 members serving as patient care providers across the U.S. For Kasbekar, part of that responsibility means paving the way for women and pharmacists of color.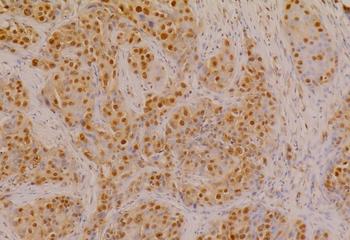 The NIH R15 research grant will enable pharmaceutical sciences faculty Isabelle Mercier, PhD, and Jean-Francois Jasmin, PhD, and Saint Joseph's students to study targeted therapies that could treat triple-negative breast cancer.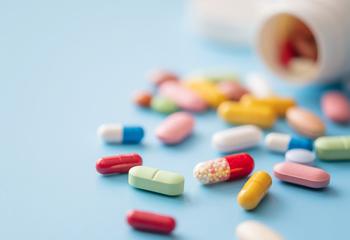 Students and faculty in the Philadelphia College of Pharmacy disposed of more than 160 pounds of unneeded medications during National Prescription Drug Take Back Day.
Welcome to PCP! The knowledge and skills our students gain here follows them well beyond the campus.

Edward Foote BS '87, PharmD '91

John Wyeth Dean, Philadelphia College of Pharmacy and Associate Dean School of Health Professions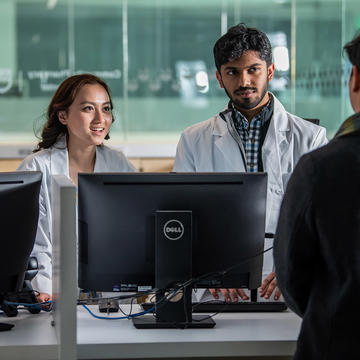 Department of Pharmacy Practice
The Department of Pharmacy Practice at Saint Joseph's University prepares students to become leaders and innovators, blending science and patient care to improve people's lives in the vibrant fields of pharmacy practice and administration. This department offers postgraduate residencies and fellowships.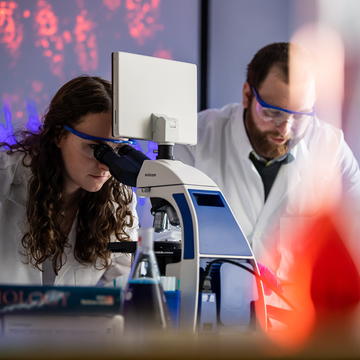 Department of Pharmaceutical Sciences
The Department of Pharmaceutical Sciences builds students' mastery of how drugs work and unlocks their talent for translating research into therapy. Students in the pharmaceutical sciences, pharmacology and toxicology and pharmaceutics programs learn the in-demand skills to advance in these dynamic fields. The department also offers an Explorers and Scholars Program, which allows undergraduate students to gain valuable research skills starting their first year.
Meet Our Faculty
Our faculty members are award-winning clinicians, scientists, innovators and leaders who train students to become leaders in pharmacy, research and healthcare fields.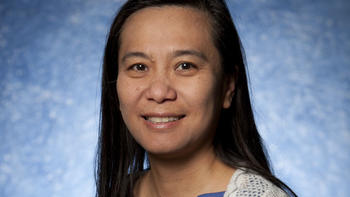 Cathy Poon is a professor of pharmacy practice whose formalized training as a pharmacist focused on caring for pediatric pateitns, conducting research to improve medication therapy management and educating pharmacy students and postgradduate trainees.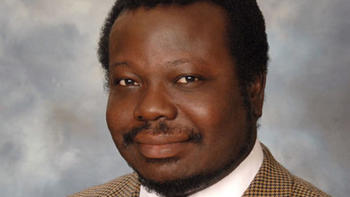 Adeboye Adejare is a professor of pharmaceutical sciences. His research interests included drug targeting, mechanisms of neurodegeneration, chemistry of fluoroaromatic compounds and pharmaceutical profiling.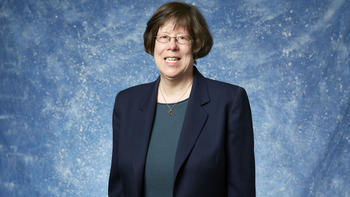 Karen Tietze is a professor of clinical pharmacy who has authored numerous textbook chapters and articles in pulmonary and critical care therapeutics. She's also the author of the textbook Clinical Skills for Pharmacists: A Patient-Focused Approach, published by Mosby.