Overview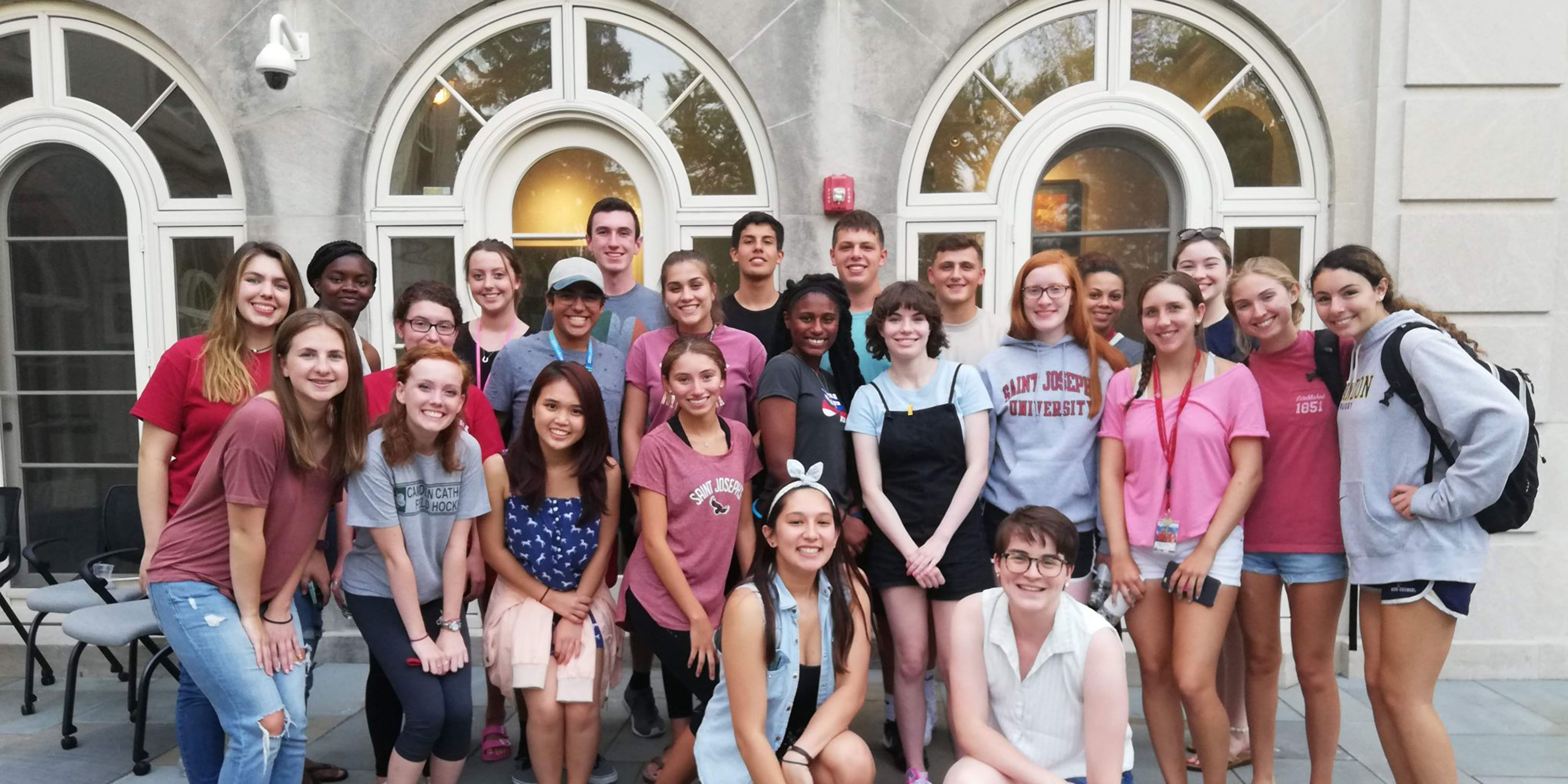 The Biology Experience Aimed at Growth, Learning and Excellence (B.E.A.G.L.E.) program is a four-day intensive for incoming freshman biology, chemical biology and environmental science majors at Saint Joseph's. The program is supported by the Office of Admissions, Learning Resource Center, Department of Biology and the Office of Residence Life.
The goals of the program are to:
Help students make the transition to college-level academics
Help students develop effective study skills
Introduce students to the pace and rigor of college-level science classes
Introduce students to faculty and successful students
Resident students enrolled in the program are strongly encouraged to live in the Science Residential Learning Community in LaFarge Hall. For more information regarding the Science RLC, please contact Elizabeth Ali (eali@sju.edu), assistant director of residential education at Saint Joseph's.
April Privonka ('22) sharing her experience about the BEAGLE early arrival program.
How to Apply
Want to get a head start on your biology courses? Apply to the B.E.A.G.L.E. early arrival program here.  Please note that B.E.A.G.L.E. is capped at 20 students, therefore the sooner you submit your registration application, the more likely you are to be enrolled in the program.
Got Questions?
For more information about the B.E.A.G.L.E. program, please contact Dr. Bhatt, Ph.D.