As a Jesuit university, we set a high bar: to educate and care for the whole person, across differences that span gender, beliefs, ethnicity, sexual identity and more. We work to instill a deep sense of belonging and respect in everyone at Saint Joseph's — to that end, all faculty and incoming students attend training sessions to understand and avoid the influence of unconscious bias.
Reaching Higher: Creating a More Diverse, Inclusive Community
Inclusivity is what a Jesuit education is all about. Together, we're energizing our efforts with a systemic, inter-relational approach to diversity and inclusion. It's a pillar of our strategic plan.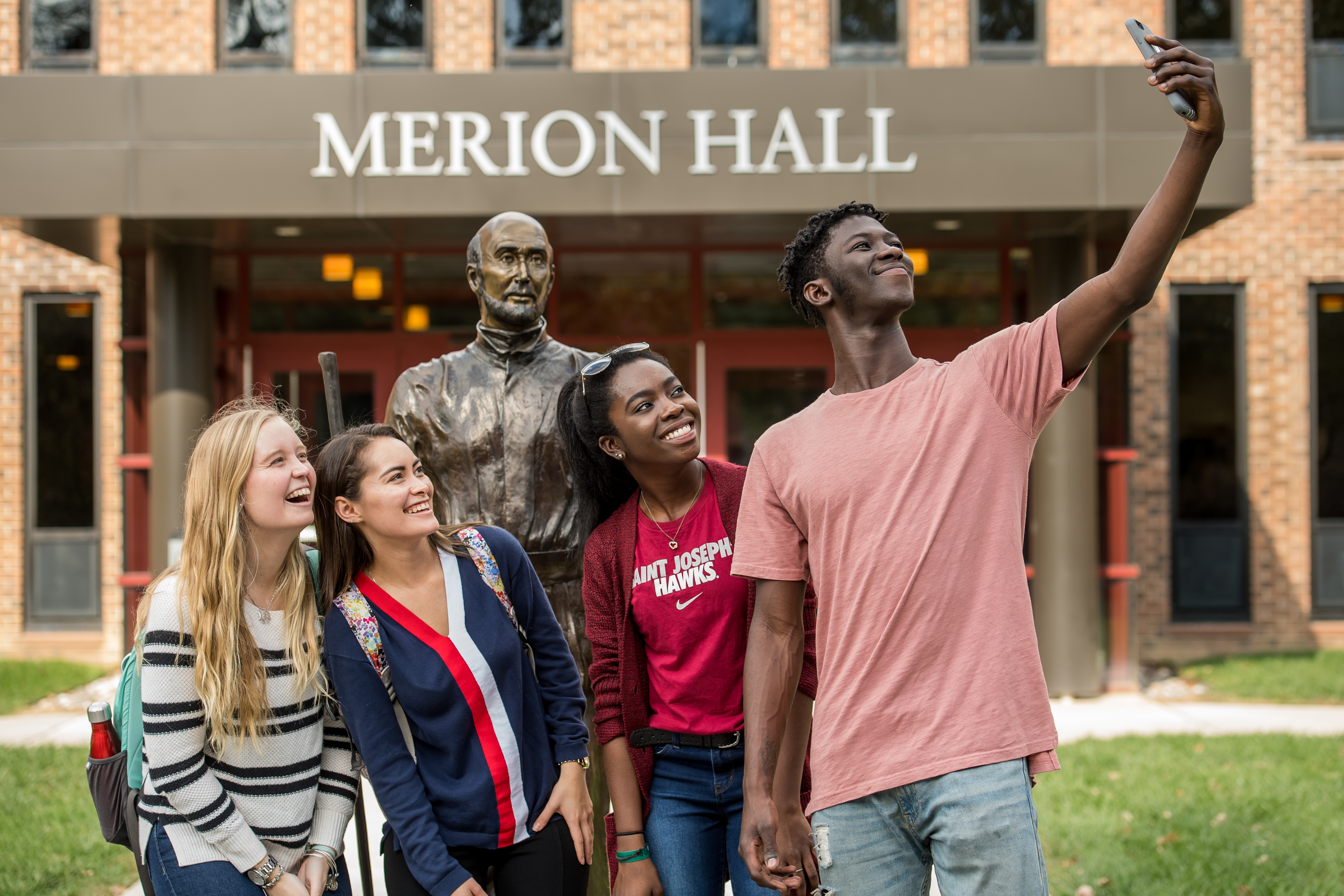 And we're building momentum. From our award-winning Diversity Lecture Series to gender-inclusive bathrooms and a Center for Inclusion and Diversity in the heart of our student center, we're creating a Saint Joseph's University that embraces everyone, and we're committed to continuous improvement in this area.
Of the class of 2023 are first-generation Americans.
Countries are represented in the class of 2023.
Of the class of 2023 identify as non–Roman Catholic.
Of the class of 2023 are female; 46% are male.
Class of 2023
| | |
| --- | --- |
| 4.2% | identify as African American/Black |
| 8.9% | identify as Hispanic/Latinx |
| 3.4% | identify as Asian |
| 3.2% | identify as multiracial |
Creating an Inclusive Environment
In recent years, we've taken steps to develop new programs and infrastructure to provide all students, staff and faculty with a comfortable and supportive campus.

FACTUALITY
Since 2019, freshman orientation has included this workshop, which sparks conversations about issues of structural inequality via a board game in which players encounter barriers and benefits based on their unique intersection of race, gender and sexual orientation.

The Center for Inclusion and Diversity
The Center provides a space for all students to come together for programming, discussion and support services.

Office of International Students and Scholars

This office advances our commitment to inclusion and diversity by providing the environment and opportunities for cross-cultural dialogue and engagement.

Safe Zones
We have been offering Safe Zone training to faculty, staff and students since 2001. More than 500 people have been trained to be allies to LGBTQIA members of our campus community.

Gender Inclusive Restrooms
There are 40 all-gender restrooms on campus.

Bias Incident Reporting Protocol
Bias- or hate-motivated conduct creates barriers to inclusion and trust. All campus members are responsible to respond to harmful incidents quickly and effectively in order to ensure the well-being of targeted individuals and groups, to facilitate collective learning, and to re-establish clear norms to prevent future incidents.

President's Council on Inclusion and Diversity
Students, faculty, staff and administrators appointed by the president advise University leaders on critical issues, coordinate inclusion initiatives and evaluate and track campus climate.

We offer a number of courses and programs of study that celebrate diversity in all its forms.

Saint Joseph's students celebrate and promote a campus community that values everyone. Student-run affinity organizations advised by the Center for Inclusion and Diversity host more than 100 events, meetings and programs during the academic year.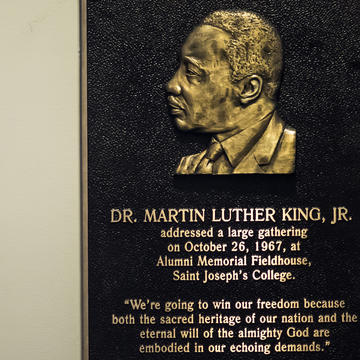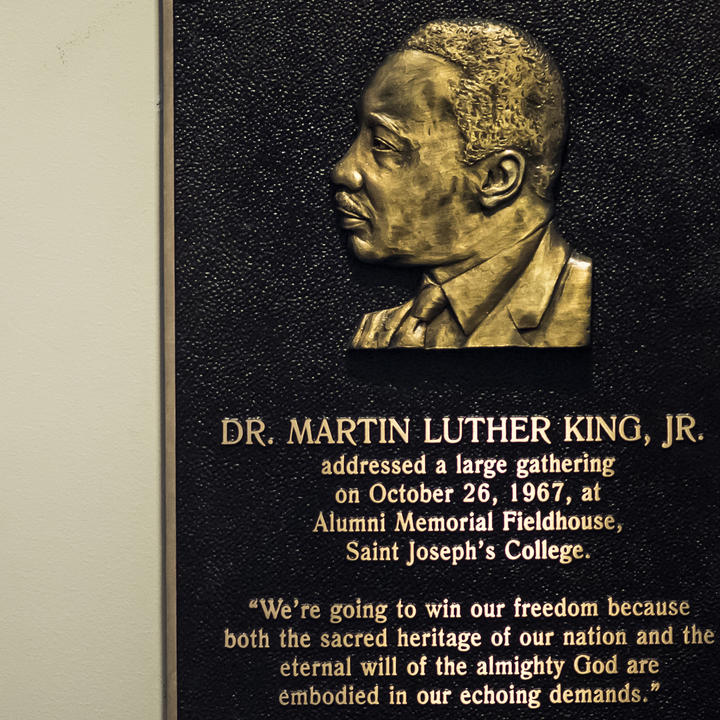 Heeding Dr. King's Call
In 1967, Saint Joseph's invited Dr. Martin Luther King Jr. to speak on campus about Americans' shared destiny: Where do we go from here? Today, we're still responding to Dr. King's call to action.