We provide support and maintain critical links between the industry, food marketing programs and students at Saint Joseph's.
Nothing is more central to human existence than food, and no endeavor involves more people than the food industry. The mission of the Academy of Food Marketing is to promote and support food marketing education; to provide services to food marketing students, including scholarship aid, recruiting, internships and cooperative education, counseling and placement; to support the food marketing enterprise, and to support the development of talented graduates to serve all aspects of the food and allied industries.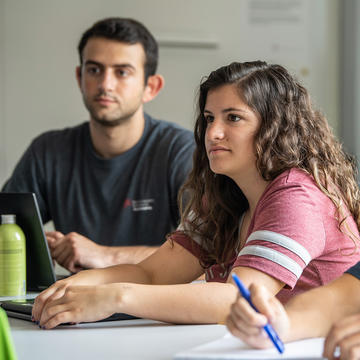 Get to Know the Academy
We invite you to explore our site and get a flavor for the many exciting academic and career opportunities we offer. Here are some key facts about the Academy at Saint Joseph's University:
The Academy of Food Marketing is recognized by employers and recruiters around the world.
It is the only wholly industry-supported program of its kind in the U.S. with a board of governors, made up of senior executives at consumer products companies and retailers.
The Academy provides scholarships, co-op and internship services to students.
It supports the Erivan K. Haub Scool of Business' Department of Food Marketing, as well as the Campbell Collection.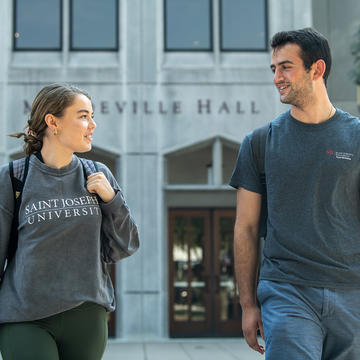 Connect & Network
Our Food Marketing Alumni LinkedIn group offers graduates an opportunity to connect and re-connect with classmates, as well as industry professionals who have a common thread in the food industry.