Academy of Food Marketing Hall of Honor
Overview
The Food Marketing Hall of Honor recognizes extraordinary alumni for their demonstrated achievements and contributions to the food industry and their continued commitment to the food marketing program at Saint Joseph's University.
2022 Hall of Honor Inductee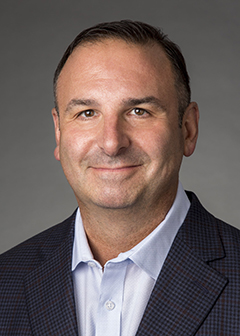 Bill Mayo '02 M.S. is the Chief Administrative Officer of Wakefern Food Corp., the largest retailer-owned cooperative in the United States.
Bill joined Wakefern in 1995 after five years working in logistics for the energy and oil corporation Hess. He started his Wakefern career as a member of the company's Leaders in Training program. He worked in the Meat and Frozen Food divisions before being named a senior category manager in Grocery Marketing.
Bill has led many different areas during his two decades at Wakefern. Bill has served as Procurement Manager of General Merchandise, Procurement Manager of Produce, Vice President of Health and Beauty Care (HBC) and Pharmacy, and Vice President of Dairy and Frozen Foods.  In 2011, Bill was promoted to Senior Vice President of Fresh Foods and Wakefern's Executive Staff.
In 2014, Bill was named Senior Vice President of Wakefern's Logistics, Technology, Engineering, Indirect Procurement, Product Integrity/Replenishment and Wholesale divisions. He moved into his current role of Chief Administrative Officer in 2018.
While working at Wakefern, Bill earned a master's degree in food marketing from Saint Joseph's University. He also completed Cornell University's Food Executive Program. Bill received his bachelor's degree in business marketing from William Paterson University.
In the past, Bill was a member of the Board of Directors of the Eastern Produce Council, a produce trade association, and the Board of the National Frozen & Refrigerated Foods Association as well as the FoodBank of Monmouth and Ocean counties.  Bill currently serves on the Saint Joseph's Academy of Food Marketing Board, the William Paterson University Business School Advisory Board and the Northwestern University Retail Analytics Council.  Bill lives in Ocean, NJ, with his wife, Judi, and two sons.
Past Honorees
Antony Ferolie '84 B.S.
CEO and President, CA Ferolie
2021
John Ponnett '15 MBA
(Retired) Sr. Vice President, Retail Operations, The GIANT Company
2020
Bruno Garisto '89 B.S.
In Memoriam
Vice President Center Store Merchandising & Sales, Weis Markets
2018
Michael Sherlock '92 B.S., '00 M.S.
(Retired) Sr. Vice President, Chief Product Marketing Officer, Wawa Inc.
2018
Richard Saker '72 B.S.
Chairman, President & CEO, Saker ShopRites
2017
Daryl Thomas '03 M.S.
Sr. Vice President of Sales & Marketing, Herr Foods, Inc.
2016
Jack Kelly '77 B.S.
President of KG Associates
2015
C. Winston Taylor '04 M.S.
(Retired) President of Sales, Campbell Soup Company
2015
Daniel Cassidy '79 B.S.
President & CEO, Key Impact Sales & Systems, Inc.
2012
Timothy G. Fallon  '76 B.S.
President & CEO, Columbus Foods
2012
John B. Lord, Ph.D. '71 B.S.
Professor of Marketing, St. Joseph's University
2012
John Machuzick '78 B.S.
(Retired) President, General Mills Bakeries & Foodservice
2012
John Orobono '72 B.S.
(Retired) Senior VP of Supply Chain Management, Aramark Corp.
2012
2022 Food Marketing Rising Star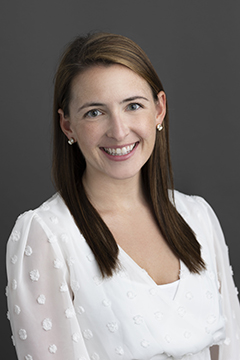 Emily Zippilli '13 B.S. started her career at C&S Wholesale Grocers in Keene, New Hampshire, where she was hired into a Procurement Rotational Program.  Emily worked at C&S for two years before going over to the vendor side of the business with Kellogg's.  She has been with Kellogg's for the last seven years and has had a variety of roles in Sales and Category Management calling on East Regional customers such as Ahold, Wegmans, and Wakefern.  In 2021 Emily transitioned over to the Club team, where she is the Senior National Account Executive on Costco Northeast. She currently manages a +$90M business across all Kellogg categories. 
Emily stays involved in the industry and at Kellogg's as a member of NextUp Philadelphia (previously known as the Network of Executive Women), Kellogg's Young Professional BERG, and serves as the Community Lead for Women of Kellogg's in the Philadelphia Region.  Emily also serves on the board of the Mid Atlantic Food and Trade Organization (MAFTO), and volunteers in a peer mentoring program with the National Services Center of Philadelphia.  
Emily received her Bachelor's degree in Food Marketing in 2013, with a minor in Communication Studies.  She then went on to receive her MBA in 2018 from Villanova University, specializing in Strategic Management.  Currently residing in Glenside, PA, Emily and her fiancé and Hawkmate, Bob Kelly ('13), are looking forward to getting married this November. 
Register
Please join us for the Food Marketing 2022 Hall of Honor Celebration on Tuesday, September 27, 2022. Tickets are $50 per person, which includes ceremony, networking reception, cocktails and hors d'oeuvres. 
This event is being held on the Saint Joseph's University campus at the Cardinal John P. Foley Campus Center (5600 City Avenue, Philadelphia, PA). Overnight accommodations are available at the Hilton Philadelphia City Avenue for $149/night. Please call 1-800-HILTONS and request the SJU rate.
For those who are unable to attend, please consider making a donation to the food marketing program in the name of one of the honorees.