Overview
While the world around us has changed, the mission of the Career Center remains rooted in student and alumni support. We appreciate and enjoy collaborating with faculty and staff in support of our students' career education and invite you to learn more about CDC resources to use inside and outside the classroom.
Refer a Student
The Career Center serves all Saint Joseph's University students, as well as alumni. The Career Center is located in the tan brick building behind the Maguire Wolfington Welcome Center (Admissions at 5800 City Avenue), across Cardinal Avenue from the Sourin/Campion parking lot.
Students are invited to log in to Handshake, a one-stop-shop for career resources, to schedule an appointment to meet with a career counselor. Drop-in hours are held in the Career Center from September through May. Students can obtain resume, cover letter and LinkedIn profile critiques, as well as assistance with quick questions.
Students and alumni are also welcome to engage with assistance via email.
Handshake
Handshake is more than just our job and internship posting site. It's a one-stop-shop for students to find details for career events, interact with other students and alumni on the platform for company reviews, get noticed by employers and schedule appointments with a career counselor.
All students are issued a Handshake account and can use their SJU login credentials to access their account.
Curious about the types of opportunities posted on Handshake? Email Trish Shafer to request a Handshake account providing your:
First and last name
Email address
Your department
What year you want to be identified as in Handshake (freshman, sophomore, junior, senior, grad student)
Career Development in the Classroom
There are two options for bringing Career Center workshops into your classroom.
Option 1 (In-Person): Complete the Career Center Presentation Request Form a minimum of 2 weeks prior to your requested dates to have a Career Center staff present to your class.
Option 2 (Self-Guided Assignments and Presentations): These assignments were developed to be incorporated into your classes and include presentations that you can facilitate with discussion guides. Please see the details below and contact Trish Shafer with any questions. NOTE: All assignments are written for you to easily copy and paste into Canvas.
Career Development Center Overview: Help students understand the online and in-person resources available to help them with their career and professional development. This can be used as an in-class presentation/discussion or a classroom assignment.
Job and Internship Search: Help students understand the four stages of a job or internship search. This can be used as an in-class presentation/discussion or a classroom assignment.
Networking and Informational Interviewing: Help students understand the networking and informational interviewing resources available to help them with their career and professional development. This can be used as an in-class presentation/discussion or a classroom assignment.
Internship Support
Whether students are discerning what types of internships will advance their career goals or need help with the internship search process, the Career Center supports students. Our office offers 1:1 counseling appointments, videos and resources on Canvas, postings on Handshake and more. If your department is exploring the development of an internship program, we can walk you through best practices and how the Career Center can help your students. To schedule a meeting, contact Trish Shafer.
Title IX Requirements: Employers who post positions on Handshake are required to abide by Title IX policies surrounding any allegations or complaints of harassment.
NACE Resources: The National Association of Colleges & Employers offers resources for universities and faculty who support internship programs. Check out these articles below:
Student Learning Outcomes
The NACE Career Readiness Competencies provide a foundation from which to demonstrate employer-identified core competencies that broadly prepare college-educated students for success in the workplace and lifelong career management. The eight career readiness competencies include:
Career & Self-Development
Communication
Critical Thinking
Equity & Inclusion
Leadership
Professionalism
Teamwork
Technology
Each competency profile includes a definition as well as sample behaviors students can engage in to advance their competence.
Career Compass Monthly Emails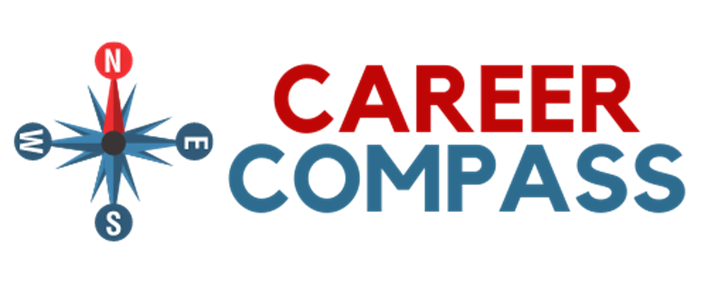 Using the NACE Career Readiness Competencies (above) as a roadmap, the Career Center communicates monthly, developmentally appropriate action steps via Career Compass emails. These monthly touchpoints help students advance their competency in these eight areas across four years. To help reinforce with your students the messages contained within each month's Career Compass, access to each month's communication will be provided on this page, from September to May.
Graduate Outcomes Data
Each year, the Career Center surveys all graduates to determine their post-graduate activities. We achieve a minimum 70% knowledge rate, analyze the data we collect and share the results in our Career Destinations report and on our interactive Outcomes page, which includes detailed information on graduates' employers, industries, average salaries, continuing education and much more. The Career Center staff can provide you with the following support related to outcomes for your department:
Major Overview Sheets: Created for every undergraduate major for which there was enough data collected, this resource provides an overview of outcomes for your department and can be used for admissions events. Overview sheets are currently available for the Classes of 2018 and 2019. To request a Major Overview Sheet, please contact Scott Rappaport with a minimum of two weeks' notice.
Data Request Process: If you are completing reports or applications requiring more detailed data than your Major Overview Sheet provides, please send a request to Scott Rappaport containing the following information:

Data points needed
Year(s) requested (data is available for the Class of 2016 to present)
Due date (a minimum of two weeks' notice is requested)
Your contact info for potential follow up
Do You Have Odd Jobs for a Hawk?
QuadJobs is the easiest, most efficient way to hire college students on a flexible part-time basis. Students love the chance to gain real-world experience and make a little money. You'll love the fantastic, motivated students that will work hard to make your life easier. 
Common QuadJobs gigs include babysitting, party help, tutoring, office work, furniture moving, errands, dog walking and more. You can open your posting up to students from the region or limit it to Saint Joseph's University.
Interested in posting? E-mail careerhelp@sju.edu for a free code for your first posting. Happy hiring!