Continue your education
The decision to attend graduate or professional school includes an understanding of your career goals, knowledge of programs related to those goals and information on application best practices. Many Saint Joseph's graduates went on to continue their studies in business, medicine/healthcare, educational, social sciences, law, physical/life sciences and the humanities in universities such as Drexel University, New York University, Philadelphia College of Osteopathic Medicine, Northwestern University, University of Pennsylvania and more. 
Working with a career counselor can help you explore your options, navigate the process and make a plan to implement your decision. We also encourage you to check out the following resources below.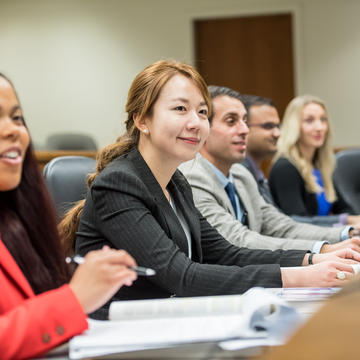 Graduate Programs
If you're considering graduate school, chances are you have lots of questions. Working with a career counselor can help you explore your options, navigate the process and make a plan to implement your decision. In doing so, you will develop the ability to articulate your strengths and skills, so that you can submit your application materials and approach your interviews with confidence.
There are many questions and choices facing you if you are considering pursuing a graduate degree program. Your primary focus should be to explore all of your options and utilize the variety of resources we have gathered to make your best decision. Get started with our Graduate School Guide, which covers:
How to apply to graduate school
The graduate school timeline
How to choose a graduate school
Requirements for graduate school attendance
Graduate school exam info
Personal statements
Letters of recommendations
Financial aid, scholarships and assistantships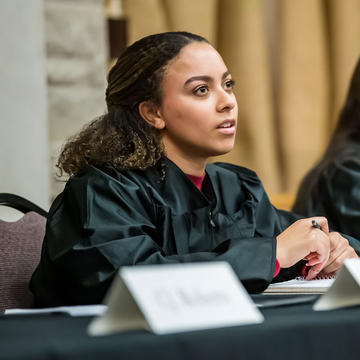 Considering Law School?
Our pre-law advisors have up-to-date knowledge of the law school process and attend current events to bring information on institutions and trends to all students and alumni. If you are considering law school, please fill out the pre-law registration form to receive e-mail notifications of all pre-law activities and events.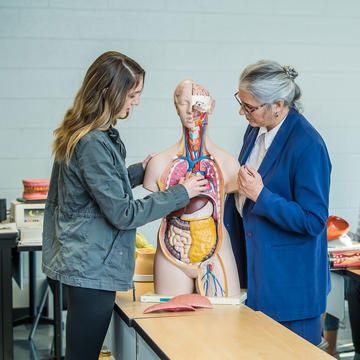 Considering Medical School?
Saint Joseph's offers dedicated resources to those who wish to pursue careers in the health profession. By engaging students from their first year, the professional advising program gives students four years to gain the academic and life experience they need to get into medical school after graduation. For students interested in medical, dental or other professional programs in the medical field, please visit the Health Professions Advising website or contact Lisa Hansinger, assistant director for Health Professions Advising.