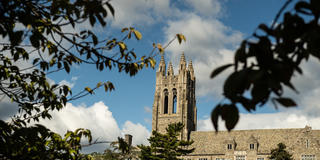 Saint Joseph's University Orientation
SAVE THE DATE: JUNE 22-29
Class of 2026 orientation sessions will be offered in four two-day sessions between June 22 - 29. Registration will open soon! If you have questions, please call 610-660-1965.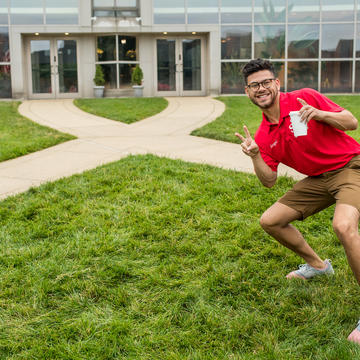 Class of 2026
Welcome to the Saint Joseph's Community
We will be sharing more information about the orientation format soon.
In the coming months, you will gain access to the New Hawks Portal, where you will be able to complete the various requirements needed to hit the ground running in the fall: from language tests to accepting financial aid. We also offer pop-up sessions to meet with orientation leaders and other students.
What's Orientation all about?
Based on an approach we call cura personalis, orientation is designed to prepare the whole student. By the start of the fall semester, you will:
Feel Welcome:
Be welcomed by the leaders of Saint Joseph's and our student orientation leaders
Be introduced to the expectations of Saint Joseph's inclusive culture of caring
Learn:
Learn with information on a range of topics, from mission and diversity to registration and books
Either Learn about a range of topics or
Receive information about a range of topics
Live:
Explore residential options
Make housing and dining selections
Connect:
Meet your orientation leaders
Engage with faculty from your major
Connect with classmates
Get to Know the Community You're Joining
We look forward to seeing you!