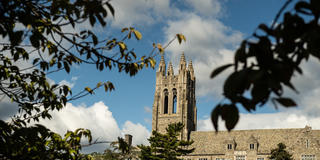 Saint Joseph's University Orientation 2027
June 2023
21 - 22 | 23 - 24 | 25 - 26 | 27 - 28
What's Orientation all about?
Based on an approach we call cura personalis, orientation is designed to prepare the whole student. By the start of the fall semester, you will:
Feel Welcome:
Be welcomed by the leaders of Saint Joseph's and our student orientation leaders
Be introduced to the expectations of Saint Joseph's inclusive culture of caring
Learn:
Learn with information on a range of topics, from mission and diversity to registration and books
Either Learn about a range of topics or
Receive information about a range of topics
Live:
Explore residential options
Make housing and dining selections
Connect:
Meet your orientation leaders
Engage with faculty from your major
Connect with classmates
Get to Know the Community You're Joining
We look forward to seeing you!