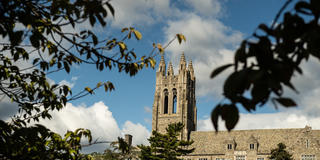 Saint Joseph's University Orientation
WELCOME WEEKEND 2022
August 19-22, 2022
Saint Joseph's University has prepared a series of welcome sessions and activities to welcome the class of 2026 to St. Joe's and Philadelphia!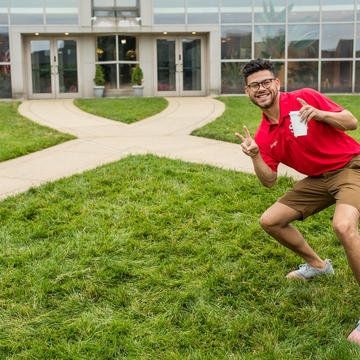 Class of 2026
Welcome to the Saint Joseph's Community
In June, we invite all members of the incoming class and their families to join us on Hawk Hill campus for a one day in-person Orientation program. Meet your Orientation leaders and fellow Hawks, learn how to select your housing and meet with a faculty advisor to guide you through selecting your first semester classes, get to know campus and have some fun! Immediately following our on-campus Orientation, all incoming students will participate in the housing lottery and select their first year "nest."
In early July, there will be four online sessions (based on your June Orientation date) when students will reconnect with their Orientation groups online and meet with faculty and advising center staff to review the course registration process and select their fall semester courses.
And finally - Welcome Weekend! On August 19, we will welcome our incoming class back to campus for move-in day and a weekend filled with sessions about important campus resources, fun in Philadelphia and on both the Hawk Hill and University City campuses, and your chance to start to make Saint Joseph's University your home.
Registration for First-Year Student Orientation will be available in your To Do list in The Nest beginning on May 18 for Hawk Hill campus students. University City students will receive information via email in early June that will provide guidance on how to register for orientation.
We can't wait to have you here at SJU!

What's Orientation all about?
Based on an approach we call cura personalis, orientation is designed to prepare the whole student. By the start of the fall semester, you will:
Feel Welcome:
Be welcomed by the leaders of Saint Joseph's and our student orientation leaders
Be introduced to the expectations of Saint Joseph's inclusive culture of caring
Learn:
Learn with information on a range of topics, from mission and diversity to registration and books
Either Learn about a range of topics or
Receive information about a range of topics
Live:
Explore residential options
Make housing and dining selections
Connect:
Meet your orientation leaders
Engage with faculty from your major
Connect with classmates
Get to Know the Community You're Joining
We look forward to seeing you!