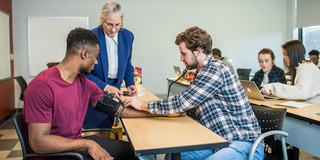 Health Professions Advising
The Health Professions Advising program supports and encourages students and alumni who aspire to health-related careers. The office promotes a student-centered approach by providing a variety of advising services and resources geared to meet the individual needs, interests and goals of pre-health students. In alignment with the University's Jesuit mission, the program also encourages a lifelong commitment to learning, personal growth and development through self-reflection and engagement in the health care community.
Health Professions Tools
Use the following resources to explore the wide variety of healthcare career options and learn how to achieve them. Review prerequisites for graduate programs, learn about experiential opportunities including research, shadowing and community service. You can also follow the "Timeline to Healthcare Success" to plan out your next steps!" Read through the HPAC Review Process section to understand the procedure for applying specifically to medical, dental, veterinary, podiatry and optometry doctoral-level programs.
Preparing for a Health Career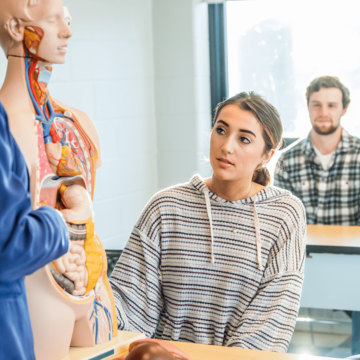 Preparing for a Health Career
Preparing for a Health Career
Preparing for careers in the health professions requires careful consideration of your academic and personal strengths and interests. Learn more about how to plan out a timeline and what steps you should take in preparation for your future.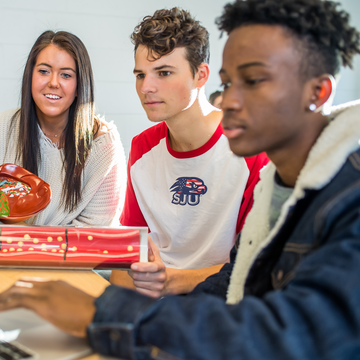 HPAC Review Process
The purpose of the Health Professions Advisory Committee (HPAC) is to assist students who aspire to health-related careers by providing information about the process and by reviewing the credentials of those who plan to apply to health professional schools.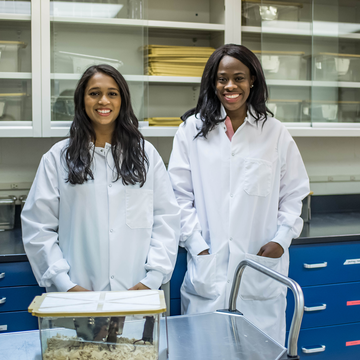 Partnership Programs
Saint Joseph's partners with other universities to offer students robust nursing and medical programs. Learn more about the programs here.
Frequently Asked Questions
Grade Point Average (in science and overall)

Professional schools are concerned with the overall quality of your curriculum and with your specific performance in the prerequisite courses. Generally health professional schools prefer candidates who have at least a 3.2 GPA, although the average GPA for admitted students in competitive fields such as medicine and dentistry is over a 3.5. If your GPA is low after first, and/or second years, it may take you longer to reach your goal.

Standardized Test Scores (MCAT, DAT, GRE, OAT, PCAT)

Professional schools require candidates to take the appropriate standardized exam. Generally, the exam will test knowledge of biology, chemistry, physics, verbal reasoning and writing skills. Students who do not perform well on standardized exams will have to work to overcome this weakness since doing well on standardized tests is critical not only for admission to professional schools, but also for passing national exams required for licensing as a health care professional.

Activities and Work Experience

Schools like to see that you have participated in activities which have enhanced your leadership skills and your ability to work with people. Similarly, work experience in a hospital/health care facility shows evidence of your interest in the profession.

Letters of Recommendation

You will be reviewed by the Health Professions Advisory Committee (HPAC) in your junior or senior year to determine the rating you will receive in your composite letter of recommendation from the University. To determine this rating, the Committee considers faculty evaluations which you obtain from four of your professors. Get to know your professors well so that you will be able to get strong evaluations when needed.

Interview Impressions

If a health professional school is pleased with your academic profile, they usually invite you in for an interview. At that time, you will need to articulate your viewpoints and showcase your interpersonal qualities. Good communication skills are necessary for anyone considering a career in which positive interaction with a variety of people is critical to success. If you need help with your verbal expression, seek help early. The Career Center sponsors workshops and can videotape you in a mock interview.

There is no "perfect" major that will guarantee your admission to a health professional school. It is true that the vast majority of students who apply to medical school major in a science field as undergrads; however, that is probably because most enjoy science courses and prefer to concentrate in a science area. You certainly can major in a humanities or social science field and still qualify for medical and other health professional schools provided that you take the necessary science pre-requisites and show that you have the ability to do well in science courses. Students who try to avoid challenging science courses don't do themselves any favors since you will be taking a rigorous science curriculum in medical, dental, or other health professional schools and need to be well prepared. Your decision about your major should be based on an honest assessment of your interests and talents. There is no such thing as a ''pre-med'' major at Saint Joseph's University. "Pre-med" refers to the prerequisite courses needed for admission and the advising program to help students prepare for the application process.

You are welcome to schedule an appointment with a Counselor in the Career Center to discuss which major you are best suited to. Appointments are scheduled through the Handshake platform; you may log into your account here. For additional information on major selection, you may also visit the Career Center website and refer to the "Explore Interests" tab.

Yes, through our merger with Pennsylvania College of Health Sciences, nursing will be offered for undergraduate students at our Hawk Hill campus in the fall of 2024. You can find more information here.

In January of 2024, PA College is expected to merge with and into Saint Joseph's University, pending satisfaction of certain conditions and the receipt of all necessary regulatory and accreditation actions, including by the Middle States Commission on Higher Education and the Pennsylvania State Board of Nursing. In fall 2024 Saint Joseph's University will begin accepting first year students only. Fall 2025 is the start term in which transfer students may apply.

The purpose of the Health Professions Advisory Committee (HPAC) is to assist students who are applying to medical, dental, optometery, veterinary and podiatry schools by providing a formal mock-application process, including an interview, to serve as a preliminary review of credentials. The committee decides what level of endorsement a student will receive in his/her Committee Letter of Recommendation from the university, which will be combined with a student's faculty letters of recommendation and then submitted on behalf of each student to the relevant application service.

The faculty members who serve on HPAC are drawn from science, social science, and humanities departments and the Health Professions Advisor serves as Chair of the group.

There are several clubs and organizations at Saint Joseph's for you to engage in to develop your interests in pursuing a career in the health professions.
Meehan family honors cardiologist father John J. Meehan '43 with endowment of program honing students' experience into medical school success.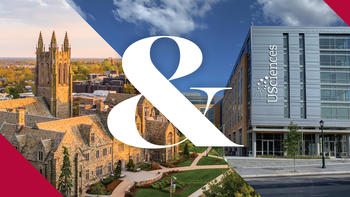 Saint Joseph's University and University of the Sciences (USciences) announced a historic merger agreement to integrate into one University, ready for the future of everything.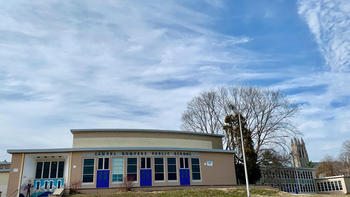 Through a new collaboration, St. Joe's interdisciplinary health studies majors put theory into practice developing health education lessons for Gompers Elementary students under the tutelage of Main Line Health medical school students.