Unlimited Learning Expert Webinar Series
"Unlimited Learning" Expert Webinar Series is an opportunity for lifelong learners to engage with University experts and content through virtual events. Explore our past events below.
UPCOMING UNLIMITED LEARNING EXPERT WEBINAR SERIES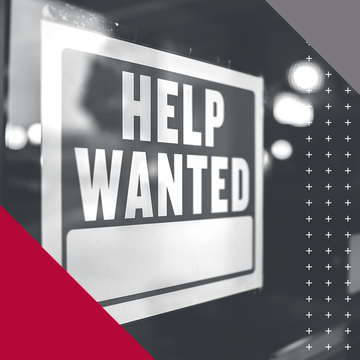 November 17, 2021 from 12 p.m. to 1.00 p.m.
The Labor Shortage and Public Policy
Across the United States, companies of all sizes are struggling to fill positions desperately needed to keep operations running smoothly. In August 2021 alone, the Bureau of Labor Statistics reported that a record number, approximately 4,300,000 individuals, had left their place of employment. With current job openings outnumbering the available workforce, what role does public policy play in overcoming these economic challenges?

In this Unlimited Learning: Expert Webinar Series, Laura Crispin, Ph.D., associate professor of economics and director of the public policy program, and Maureen Greene '78, assistant regional commissioner at the United States Department of Labor/Bureau of Labor Statistics, will discuss the contributing factors that led to the current labor shortage and the longer-term effects it will have on the country. The conversation will be moderated by Luis Nunez '21, current graduate student in public policy.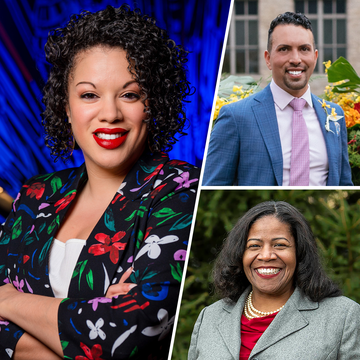 November 4, 2021 from 12 p.m. to 1.30 p.m.
You are Bigger than You Think: The Value of Togetherness
Tiffany Tavarez, Senior Vice President & Business Solutions Leader, Wells Fargo Advisors, will share how personal and professional experiences shape our ability to be empathetic, our need to belong and our willingness to be a champion for the communities where we live and work. Through exploring the use of narrative and meaning of value, Tiffany will explore why diversity, equity and inclusion comes from identifying its personal value to you; not just from the results of our professional outcomes.
Following a short keynote presentation, Nicole Stokes, Ph.D. Associate Provost for Diversity, Equity and Inclusion / University Professor of Sociology, and Christian Furler O'Brien '13 Co-Chairperson, SJU Diverse Alumni Council, National Alumni Board, will lead a discussion session with Ms. Tavarez on our personal and shared social responsibility to engage and connect with the work of inclusive excellence and equity.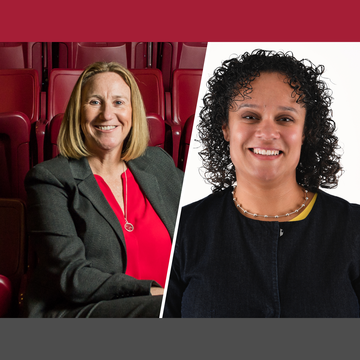 October 13, 2021 from 12 p.m. to 1 p.m.
The Changing State of College Athletics
The NCAA's new name, image and likeness policy is changing the landscape of college athletics forever — redefining the role of the college athlete and posing a challenge. The policy, which went into effect in July 2021, allows student-athletes to profit off their name, image and likeness for the first time ever. This policy change provides a pivotal opportunity for D1 institutions in particular to think about how their students' brands reflect or intersect with their own.
Saint Joseph's University's Athletic Director, Jill Bodensteiner, JD, who served on the NCAA Board of Governors Federal and State Legislation Working Group that examined the policy, will discuss the policy's impact on D1 athletics with alumna Maisha Kelly '00, Athletic Director at Drexel University. Meg Kavanagh '15, Member of the National Alumni Board, Campus Programs - Athletics & Ambassador Cities, will moderate this first Unlimited Learning webinar of the 2021-2022 academic year.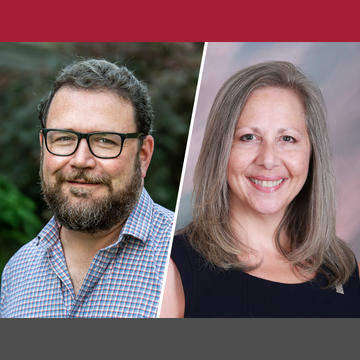 June 8, 2021 from 12 p.m. to 1 p.m.
Resiliency and Adaptation: The New Focus in Climate Change
Climate change is certainly not a new topic — but the conversation has shifted from "how did this happen?" to "what do we do now?" The health of our environment is one of the greatest challenges we currently face and the actions we do or don't take now will have a profound impact on the health and stability of future generations of global citizens. In Pope Francis' 2015 encyclical Laudato Si: On Care for Our Common Home, the Jesuit leader of the Catholic faith called for an inclusive conversation about the care of our planet and its most vulnerable people who are disproportionately affected by climate change. The response to climate change is much more than reduce, reuse, recycle — it's our behavior and actions that will help create climate resilience and adaptation.
In this Unlimited Learning webinar, Clint Springer, Ph.D., director of the Institute for Environmental Stewardship and associate professor, and Judy Ward '07 (EMBA), CEO of Advanced Enviro Systems, will discuss the ways we can all make an impact on the health of our world. They will discuss how decisions as small as your purchase to larger policy decisions in your county, state and country can impact the health of our community, especially the most marginalized groups in societies who will be most impacted by the effects of climate change. The conversation will be moderated by Christina Lampert '16, director of sales at HowGood.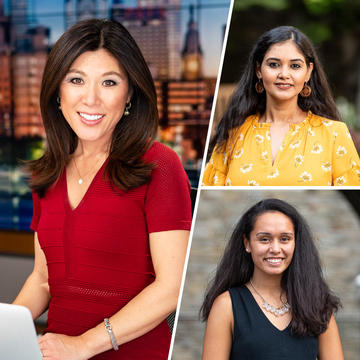 April 20, 2021, 12 p.m. to 1:30 p.m.
Understanding Hate and Anti-Asian Racism
From 2019 to 2020, according to a recent analysis, the number of hate crimes targeting Asian Americans and Pacific Islanders (AAPI) rose in 14 of the 16 largest cities in the United States, including the city of Philadelphia. In the past month, violence against Asian Americans has made headlines in three separate incidents.
Sadly, this rise of racist comments, rhetoric and hate crimes targeting Asian Americans and Pacific Islanders over the past year is not a new phenomenon; AAPI have confronted a long legacy of exclusion and inequity in policies and practices, especially during periods of changing demographics, economic recession or war — and the COVID-19 pandemic is no exception.
Nydia Han, anchor and consumer investigative journalist at 6abc, has been closely covering issues of AAPI hate in the region for over a year. Prior to the pandemic, Han's series, "This is America" highlighted Asian Americans' essential role in the American landscape and brought greater awareness to the prejudiced belief that Asian Americans are forever foreigners. In this Unlimited Learning event, co-sponsored by the Center for Inclusion and Diversity, Han, Divya Balasubramaniam, Ph.D., associate professor of economics and director of the Asian studies program and Asia Whittenberger '22, sociology and communications major and member of the University Senate, joins Nicole Stokes, Ph.D., Associate Provost of Diversity, Equity and Inclusion, to discuss discrimination and violence in the wake of COVID-19 and what all of us can do to #StopAsianHate.
April 19th, 12 p.m. to 1 p.m.
Bridging the Gap between Adolescence & Adulthood: The Importance of Transitional Services for Individuals with Autism
Transitions can often be difficult for individuals with autism spectrum disorder (ASD) or developmental disabilities and their families, from the time they entered pre-kindergarten and on. But the transition from adolescence and K-12 education to adulthood may be the most daunting for families, with the routines and steady support system of their K-12 schools coming to an end. To help individuals on the spectrum prepare for their next chapter, whether it's entering the workforce, vocational school or college, there are resources that families can take advantage of as early as the pre-teen years.
Saint Joseph's University's experts Jessica Joseph, Ph.D, BCBA, director of programs at the Kinney Center for Autism Education and Support, and Cheryl George, Ph.D., associate professor and chair of the Department of Special Education at Saint Joseph's, hear about various transitional services and how parents and educators can help teens and pre-teens gain lifelong skills and tools for success. They discuss how transition preparation can be integrated into a teen's everyday life, how the role of caregivers and educators change with time, and how to be supportive to individuals with autism and those with differing abilities throughout their lives. This conversation is moderated by David Werner '20.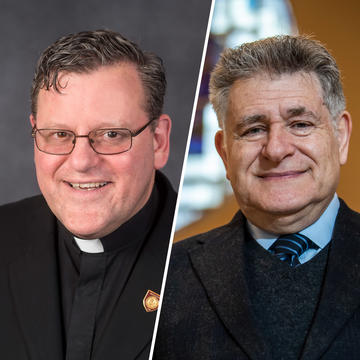 March 11, 2021, 12 p.m. to 1 p.m.
Faith in Uncertain Times
In times of crisis and uncertainty, many people look to their faith or their religion for guidance and consolation. Yet, the COVID-19 pandemic and the necessary precautions we must take to keep ourselves and our communities safe have made even the most common religious practices and displays of faith more complicated.
For religious communities in America and abroad, the pandemic necessitated a rethinking of how to worship, experience our faith and find community beyond our churches, synagogues and mosques. In the past year, we have had to transform traditions around major religious celebrations from Passover and Ramadan to Christmas — and now we're heading into our second Lenten season since the first case of COVID-19 in the U.S. Despite the change and uncertainty, people are still finding ways to connect with their faith and are looking to their religious traditions as a source of comfort and hope.
Saint Joseph's University's experts, Rev. Dan Joyce. S.J. '88 and Rabbi Abraham Skorka, reflect on the impact of the past year, the importance of faith during uncertainty, and how we can all continue to find ways to look to our faith to help us weather uncertain times.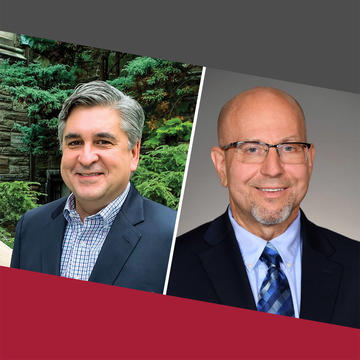 February 5, 2021 at 12 p.m. to 1 p.m.
Addiction Recovery in 2021 and Beyond
Rates of addiction, or substance use disorders, and overdose, continue to rise in the United States, impacting 46% of American families (Pew, 2017). Now, the country is forced to deal with this health crisis while balancing a global pandemic. Addiction and substance use disorders are complex, requiring the involvement of professionals and organizations from health practitioners to nonprofits and policymakers to combat the many healthcare and societal issues tied to these conditions.
Saint Joseph's University experts, Stephen Forzato '16 (M.S.), director of the Center for Addiction and Recovery Education (CARE), and Joseph Garbely '85, P'15, D.O., DFASAM, executive vice president of medical services and chief medical officer at Caron Treatment Centers, discuss the impact of the addiction crisis across the country and in Pennsylvania in particular, and how the coronavirus pandemic is compounding the issues. This discussion was moderated by Tonya Lupinacci '24, J.D., former Montgomery County prosecutor, currently a consultant for CARE as well as co-chairwoman of the Women in Law Committee of the Montgomery Law Association and member of the Public Safety Committee for Montgomery Township.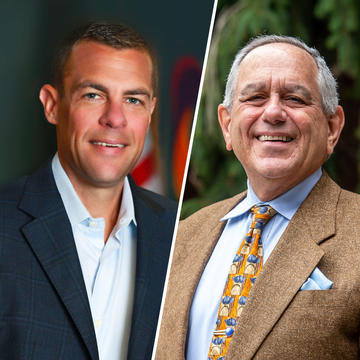 December 9, 2020 at 12 p.m. - 1p.m.
Consumer Behavior and the Retail Experience
How, when and why a consumer makes a purchase can provide companies with rich insight into who their business is servicing and how they can grow and adapt in a changing market. The importance of business decisions that are driven by data like this has become even more vital as we all navigate the changing landscape of the COVID-19 pandemic. Every industry, and especially the retail industry, has had to pivot to keep their consumers confident and coming back, bringing necessity to innovation during these times.
Our Unlimited Learning experts, Rob Almond '04 (MBA), CEO of NEST, and Michael Solomon, Ph.D., professor of marketing at Saint Joseph's University, dive into the importance of consumer behavior in 2020 and beyond and how business leaders are using this data to make critical decisions. The conversation is moderated by Gabriela Perdomo '20, associate consumer manager of e-commerce at Mars.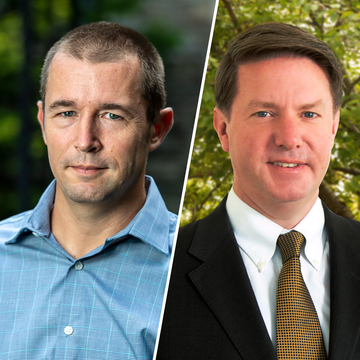 November 12, 2020, 12 p.m to 1 p.m.
Why We Give: Philanthropy and Decision-Making
We all have causes that we are passionate about and most of us have given to a charitable organization or cause at some point in our lives. When the cause is something close to you—your local church, your alma mater or an organization that raises awareness for a disease that a loved one was impacted by—it's easy to make the decision to give. But what about when times are tough for you financially? Or when there's more than one cause vying for your contributions? What about a cause that does not directly impact you or your loved ones?
For philanthropic organizations, part of the work of building awareness and raising funds involves understanding who they are speaking to and what encourages them to make a decision in your favor.
In this webinar, our experts, Keith Brown, Ph.D., Associate Professor of Sociology at Saint Joseph's University, and Tom Riley, friend and partner of the University and President of the Connelly Foundation, take us on a deep dive into the motivations behind Americans' charitable giving behaviors and the ethical decision-making process that so many individuals are experiencing right now during the Giving Season. The webinar was moderated by Kristin Prinn '04, MSW, LCSW, founder and executive director of LUCY Outreach.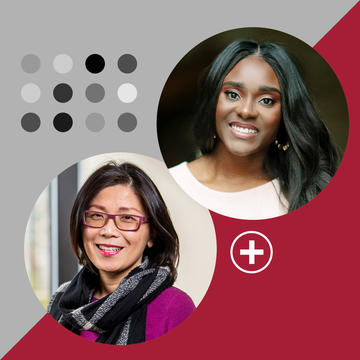 Thursday, October 22 at 12 p.m.
Diversity in the Workplace
Over the last few years, the demand for chief diversity officers has been on the rise across the United States. According to a July 2020 article by CNBC, "job postings for diversity and inclusion roles on Glassdoor are up 55% since early June when the conversation around racial tensions — and corporate America's response —took center stage." But chief diversity officers cannot change company culture alone. It's imperative that everyone—from new hires to executive leaders— deliberate on their biases, practices and behaviors to examine how we may be perpetuating inequalities and what we can do better.
Reflection is a necessary first step in taking action. 2020 is the year for widespread reflection of our systems, the consistent inequalities that exist and how we can create opportunities for all races, ethnicities, genders, sexuality and religion, as well as the neurodiverse to sit at the table. We find ourselves at an important juncture and organizations have an opportunity to identify practice and the underlying values that either sustain or eliminate oppressive and exclusionary policies.
Co-sponsored by the Center for Inclusion and Diversity at Saint Joseph's and moderated by Tim Tabthong '19, which featured Saint Joseph's experts: Brittany L. Bronson '17 (M.S.), owner of Rebrand Career Consulting and former assistant managing director for the City of Philadelphia, and Aubrey Wang, Ph.D., professor of educational leadership and director of the organization development and leadership graduate program at Saint Joseph's University. They explored the history behind the continued challenges organizations face with diversity, equity, and representation in leadership, what organizations can do to create or support a welcoming, inclusive workplace, and what employees can do, too.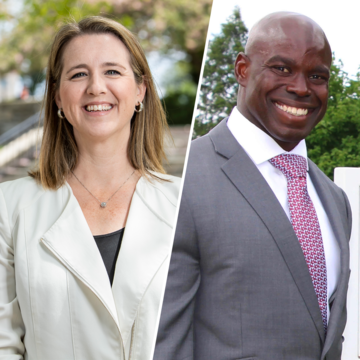 September 18, 2020, 12 p.m. to 1 p.m.
The Role of Mental Health in Education and Leadership
The events of 2020 have shone a light on many issues in our country, including mental health and education. At the intersection of these two issues are students, parents and educators who are trying to adapt, innovate and find meaningful educational experiences amid a global pandemic. While we can't yet know what the long term impact of the COVID-19 crisis will be on schools and learners, many are looking for ways to create healthy habits and stable environments for students and to support teachers and parents.
Saint Joseph's University experts Angela Rowe McDonald, Ph.D., LCMHCS, NCC, Dean of the School of Health Studies and Education at Saint Joseph's University, and Jabari Whitehead, Ed.D. '17, Principal of Chatham Park Elementary School in Haverford School District, dove into the importance of mental health in the quality and success of a student's education. They explore the opportunities our current times offer to restart the conversation around prioritizing mental health and valuing the role of education for a better future. Join us for this important conversation moderated by Asmeret Easley '10 (M.S.) '21 (M.S.).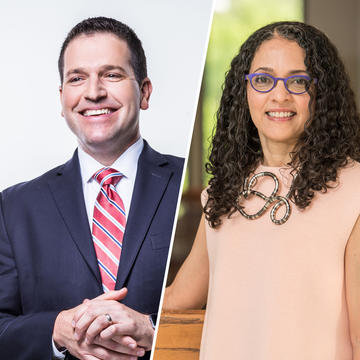 August 18, 2020, 12 pm - 1pm
The Future of Sports
From little leagues to professional leagues to esports leagues, sports play a huge role in the lives of many Americans. Professional sports in the United States are a $500 billion industry. In early March, sport and entertainment industries were some of the first to announce closing in response to the coronavirus pandemic. As fans try to adjust to the new normal, industry experts are assessing what challenges and opportunities have arisen from the pandemic and what lasting effects they may have on the business of sports.
Join our experts, Adjunct Professor of Esports Marketing and Vice President, Compensation Strategy & Insights at Comcast Jim Multari '05 (MBA) and Assistant Professor of Sports Marketing Stephanie Tryce, J.D., and moderator, Megan Kloss '19, as they discuss pending or potential changes to the sports industry post-COVID, including changes to the game-day experience, the role of technology, potential shifts in fan demographics and marketing, and the accelerated rise of esports.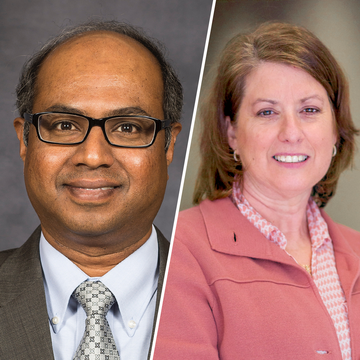 July 22, 2020 12 p.m.- 1 p.m.
Disruption to Medical Supply Chains: What Happened and How America is Adapting
Medical supply chains have faced disruptions during natural disasters and epidemics like Ebola, SARS, and norovirus; but the world had not seen a global disruption like the one caused by COVID-19. Resilient medical supply chains are essential during a global pandemic — to ensure hospitals and consumers can still get their medication, that front line workers have proper personal protection equipment (PPE), and that we have access to all the components and materials necessary for testing and vaccinations. Experts in the field Thani Jambulingam, Ph.D., professor of Pharmaceutical & Healthcare Marketing at Saint Joseph's University, and Denise Papiernik P'19, Director of GMS Business Continuity Management at Bristol-Myers Squibb, are closely studying the effects of COVID-19 on the global supply chain and the lessons we're learning.
View the webinar, hosted by Rich Gallo, '16, to learn from these experts as they breakdown the issues the industry has faced throughout the pandemic and their insight on how the medical supply chains will change going forward into a post-coronavirus world.
June 24, 12 p.m. - 1 p.m.
Structural Inequality in Philadelphia: What Citizens Can Do to Help 
As the coronavirus swept through Philadelphia, the pandemic shone a light on the deep systemic inequalities in our city. From public health and access, to education to employment and housing, the pandemic exacerbated preexisting gaps. Now, with recent national events also drawing attention to systematic racism at large, the topic is an important one for Philadelphians to face.
Join us for a special edition of Unlimited Learning, hosted by Imani Briscoe '17, with three experts: Susan Clampet-Lundquist, Ph.D., Professor of Sociology and author of Coming of Age in the Other America; Keith Leaphart '01 (MBA), D.O., Chair of the Lenfest Foundation and President and CEO of Replica Creative; and Nicole Stokes, Ph.D., Associate Provost of Diversity, Equity and Inclusion.
Explore the structural inequalities that exist in your community and learn more about how you can be part of the change and the promotion of justice for all.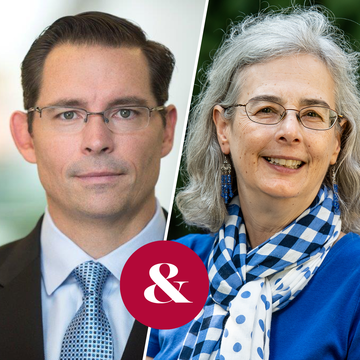 June 11, 12 p.m. - 1 p.m.
The Economic Impact of Coronavirus
The coronavirus pandemic has shocked every aspect of our world and our country, including our medical system and our economy. We're navigating uncharted territory across every industry and every household. Currently, the country continues to balance what we know with what we don't know yet, especially when it comes to the current and future state of our economy.
Explore the macro and micro effects of coronavirus on the global and American economy and what we might expect in the future in our next webinar hosted by Dina Caggiula '09 '11 (MBA) with our experts, Vanguard's Joseph Davis '94, Ph.D., Global Chief Economist & Head of Investment Strategy Group, and Saint Joseph's University's Nancy Fox, Ph.D., associate professor in the Department of Economics.
May 20, 2020 12 p.m. - 1 p.m. EST
The Role of Information Security during COVID-19 and Beyond
The use of technology for daily operations has increased drastically as we all rely on video conferencing and instant messaging apps to stay connected personally and professionally and look to telehealth to stay healthy during COVID-19. This rapid transition has highlighted the need for increased focus on current cybersecurity measures, forcing businesses to adapt and to quickly assess risk to protect stakeholders.
The challenges and lessons we are learning during this time give us the opportunity to enhance our cybersecurity and support it with innovative technology going forward. We all need to think strategically today, so we can thrive tomorrow.
Join us for our next webinar hosted by Andrew Napolitano '17 with our experts, Babak Forouraghi, Ph.D. and Monique St. John '94, as they discuss how industries have responded to cybersecurity during the coronavirus pandemic, how we can all stay protected today, and trends that businesses will continue to adopt in the post-coronavirus future.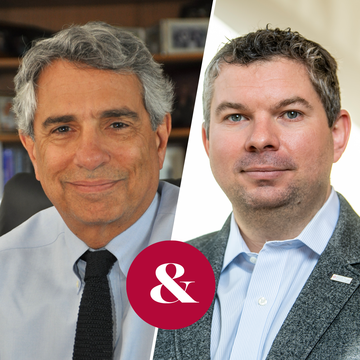 May 4, 2020 - 12 p.m. - 1p.m. EST
Telehealth: Expanding Access to Care
In recent years, telehealth has been becoming increasingly popular for patients and care providers. With the onset of the coronavirus pandemic, the healthcare industry was pressed to fully embrace this new technology and direction of healthcare in order to provide care from a distance. Explore the importance and future of telehealth with Saint Joseph's University's Thomas Martin, Ph.D., Assistant Professor in the Department of Health Studies, and Saint Joseph's Board Member Peter R. Kowey '71, MD, FACC, FHRS, FAHA, William Wikoff Smith Chair in Cardiovascular Research at the Lankenau Institute for Medical Research, and a Professor of Medicine and Clinical Pharmacology at Jefferson Medical College. Watch the webinar hosted by Emily Advani '07, '08 (M.A.) to learn more about how two healthcare experts expect how technology will shape the future of healthcare.
Also, check out our latest story featuring other experts from the School of Health Studies and Education.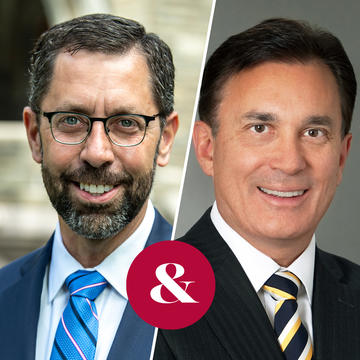 April 23, 2020 - 12 p.m. - 1 p.m. EST
Leading Through Uncertain Times: A Case for Servant Leadership
During times of uncertainty and hardship, servant leadership is more important than ever. Servant leadership is just one part of the Jesuit tradition, focusing on how you can make someone else's life better and in turn, improve your own. This type of leadership reframes the traditional role of the leader from getting someone to do something towards how you can help others grow and feel fulfilled.
Servant leadership is familiar territory to the next experts in our Unlimited Learning Series: Saint Joseph's Haub School of Business Executive-in-Residence Thomas E. Beeman '75, '77 (M.A.), Ph.D., FACHE and Professor of Management Ronald Dufresne, Ph.D.
This free, interactive Zoom webinar is hosted by alumna Rosanna DeFilippo '15 including a Q&A session.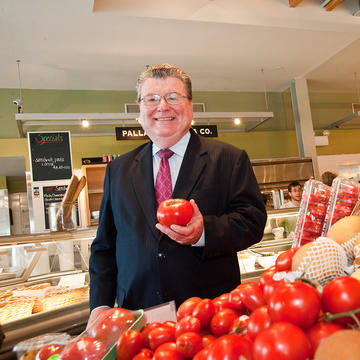 April 6, 2020 - 12 to 1 p.m. EST
After COVID-19: Will Food Shopping Ever Be the Same?
As the world adapts to shutdowns and social distancing, consumers are changing the way they shop for food. John L. Stanton, Ph.D., professor of food marketing at Saint Joseph's Haub School of Business, joined a free interactive Zoom webinar hosted by Emily Advani '07, '08 (M.A.) to explore what's in store for the food industry after the threat of the coronavirus is gone.
New to Zoom? 
PC or Mac:
Click Zoom link provided in the confirmation email, and run software when prompted. Select "join with computer audio" or click the phone call tab to dial in via one of the numbers provided.
Mobile phone, iPad or tablet:
Download the free Zoom app from the iTunes or GooglePlay store; then tap on the link in the confirmation email.
Landline phone:
Dial one of the telephone numbers provided in the confirmation email and enter the Meeting ID when prompted. If you get a busy signal with the first number you try, please select a different number and try again.
You May Also Like..
If you like the Unlimited Learning webinar series, we invite you to explore other Saint Joseph's University lecture series. The 2020-2021 Diversity & Inclusion lecture series sponsored by the Center for Inclusion and Diversity, the Haub School of Business' Innovation lecture series and the 2020 Focus on Women event series, marking the 100th anniversary of the 19th amendment and the 50th anniversary of women students at Saint Joseph's.