Unlimited Learning Expert Webinar Series
A key element of the Saint Joseph's University mission is our commitment to lifelong learning. It's a value we impart to our students and alumni. It's who we are.
 
In this spirit, we offer "Unlimited Learning" — an opportunity for lifelong learners to engage with University experts and content through virtual and in person events.
UPCOMING EVENTS
These webinars are an opportunity for faculty and staff to engage with the University on topics about diversity and inclusion in the workplace, mental health, leadership and much more.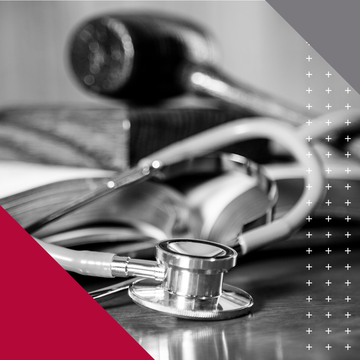 JUNE 29, 2022 FROM 6 P.M. TO 8 P.M.
Ethical Decisions in Medicine II
IN PERSON EVENT
In this special edition of the Unlimited Learning Expert Series, we invite both Saint Joseph's University and University of the Sciences alumni to join us for a live conversation around ethical decisions in medicine.
Modern medicine has made the means to prolong life a reality in many cases. For patients in these situations, who gets to make the decision for life-sustaining treatment and what is the responsibility that comes along with that choice?
We are pleased to welcome our distinguished panelists and look forward to a lively exchange that spans healthcare fields and experience:
Peter A. Clark, S.J., Ph.D. '75, Professor and Director of the Institute of Clinical Bioethics, and the John McShain Chair in Ethics
Andrew C. von Eschenbach, M.D. '63, President, Samaritan Health Initiatives, Inc.
Krysta Contino, M.D. '09, Physician, Cooper University Health Care
Alyssa Rothman '22, Graduate, Physician Assistant Program, University of the Sciences
Following the discussion, connect and share ideas with alumni, other medical professionals, Saint Joseph's University Summer Scholars and USciences Summer Undergraduate Research Fund students.
Admission is FREE. Registration is required. Space is limited, so register ASAP!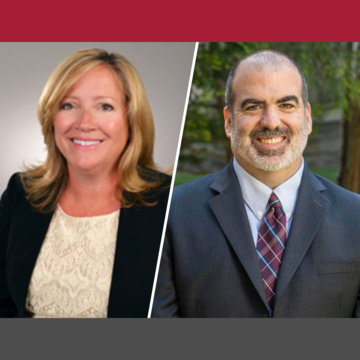 APRIL 27, 2022 FROM 12 P.M. TO 1.00 P.M.
Neurodiversity in the Workplace
Today, 1 in 44 people are diagnosed with Autism Spectrum Disorder (ASD), but only 14% have paying jobs. Organizations across various industries are implementing autism at work programs to attract neurodiverse talent, which can promote diversity of thought, different approaches to work, innovation, and creativity. As companies diversify their workforce, what can they do to ensure the success of these employees?
In this Unlimited Learning Expert Webinar Series session, Eric Patton, Ph.D., Associate Professor, Management and Jane North, Senior Vice President of Claims, Philadelphia Insurance Companies, will discuss how to embrace neurodiversity in the workplace and create a culture of ongoing support. The conversation will be moderated by Lily Bowditch '23, current student (Managing Human Capital/Autism Studies) and Kinney Scholar.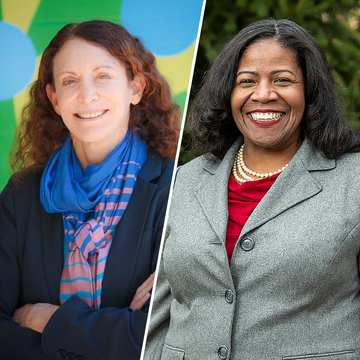 MARCH 16, 2022 FROM 12 P.M. TO 1.00 P.M.
The Role of Public Art in Shaping, Articulating, and Redefining Community
Jane Golden, recognized in 2016 with an honorary doctorate from Saint Joseph's University, has been the driving force of Mural Arts Philadelphia since its inception, overseeing its growth from a small city agency into the nation's largest public art program and a global model for transforming public space and community through art. Under Jane Golden's direction, Mural Arts has created over 4,000 works of public art through innovative collaborations with community-based organizations, city agencies, nonprofit organizations, schools, the private sector, and philanthropies.
As an expert on urban transformation through art, Jane shares the conceptualization of this program, which began as a partnership with graffiti writers to channel their creative energy and talent toward mural collaborations, transforming neighborhoods where buildings and communities had long suffered from years of neglect. Nicole Stokes, Ph.D. Associate Provost for Diversity, Equity and Inclusion / University Professor of Sociology leads the discussion.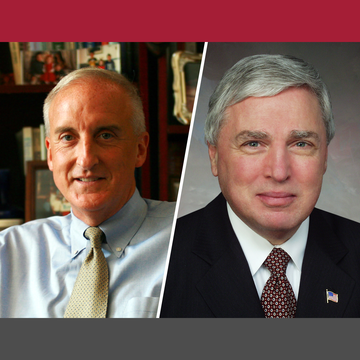 January 27, 2022 from 12 p.m. to 1.00 p.m.
Ethical Decisions in Medicine
As medical advances are made, ethical implications can arise at every step. With the health care system facing challenges from rapidly progressing technology to the strain of available resources and how they are distributed, what are our responsibilities as practitioners and how do we make sure we are informed patients and caretakers?
In this Unlimited Learning Expert Webinar Series session, Peter A. Clark, S.J., Ph. D. '75, Professor and Director of the Institute of Clinical Bioethics, and the John McShain Chair in Ethics, and Andrew C. von Eschenbach, M.D. '63, President, Samaritan Health Initiatives, Inc., discuss guiding principles in medical decision making and the importance of what is right and just for the community. The conversation is moderated by Bridget McNierney '19 '21 (MBA), first year medical student at the Philadelphia College of Osteopathic Medicine.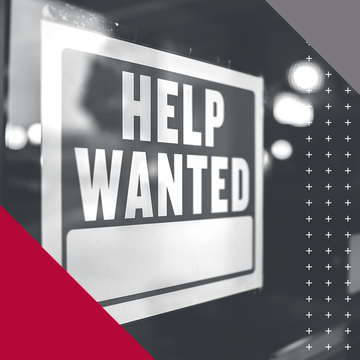 November 17, 2021 from 12 p.m. to 1.00 p.m.
The Labor Shortage and Public Policy
Across the United States, companies of all sizes are struggling to fill positions desperately needed to keep operations running smoothly. In August 2021 alone, the Bureau of Labor Statistics reported that a record number, approximately 4,300,000 individuals, had left their place of employment. With current job openings outnumbering the available workforce, what role does public policy play in overcoming these economic challenges?

In this Unlimited Learning: Expert Webinar Series, Laura Crispin, Ph.D., associate professor of economics and director of the public policy program, and Maureen Greene '78, assistant regional commissioner at the United States Department of Labor/Bureau of Labor Statistics, will discuss the contributing factors that led to the current labor shortage and the longer-term effects it will have on the country. The conversation will be moderated by Luis Nunez '21, current graduate student in public policy.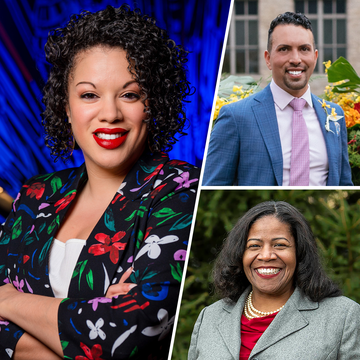 November 4, 2021 from 12 p.m. to 1.30 p.m.
You are Bigger than You Think: The Value of Togetherness
Tiffany Tavarez, Senior Vice President & Business Solutions Leader, Wells Fargo Advisors, will share how personal and professional experiences shape our ability to be empathetic, our need to belong and our willingness to be a champion for the communities where we live and work. Through exploring the use of narrative and meaning of value, Tiffany will explore why diversity, equity and inclusion comes from identifying its personal value to you; not just from the results of our professional outcomes.
Following a short keynote presentation, Nicole Stokes, Ph.D. Associate Provost for Diversity, Equity and Inclusion / University Professor of Sociology, and Christian Furler O'Brien '13 Co-Chairperson, SJU Diverse Alumni Council, National Alumni Board, will lead a discussion session with Ms. Tavarez on our personal and shared social responsibility to engage and connect with the work of inclusive excellence and equity.
April-June 2021 Webinar Recordings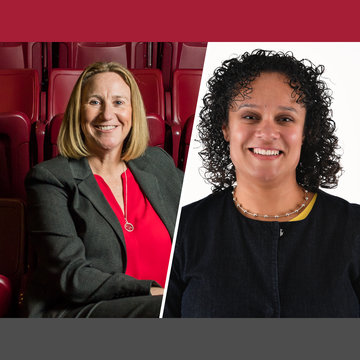 The Changing State of College Athletics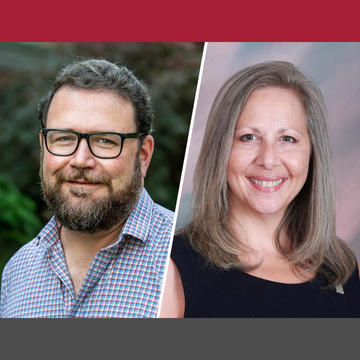 Resiliency and Adaptation: The New Focus in Climate Change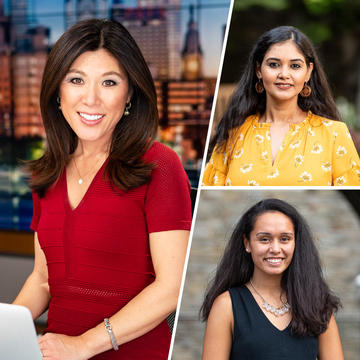 Understanding Hate and Anti-Asian Racism
February-April 2021 Webinar Recordings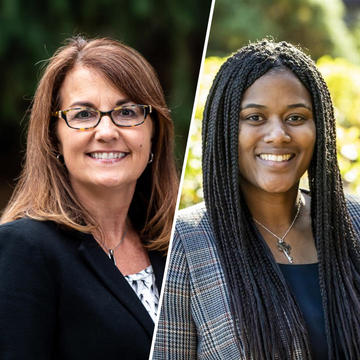 Transitional Services for Individuals with Autism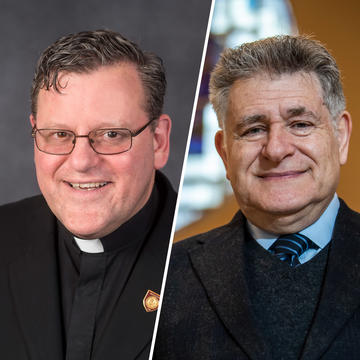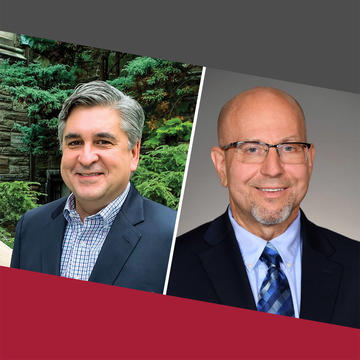 Addiction Recovery in 2021 and Beyond
Summer/Fall 2020 Webinars
October-December 2020 Webinar Recordings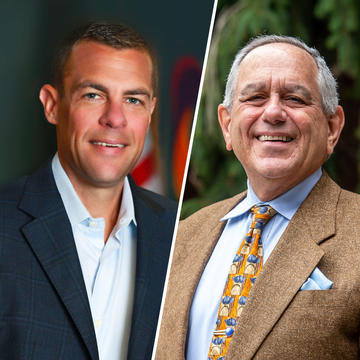 Consumer Behavior and the Retail Experience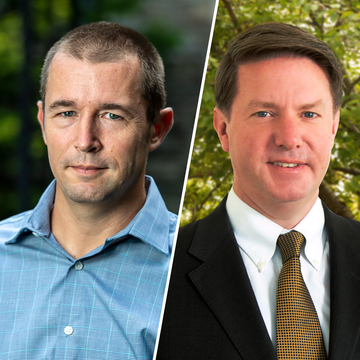 Why We Give: Philanthropy and Decision-Making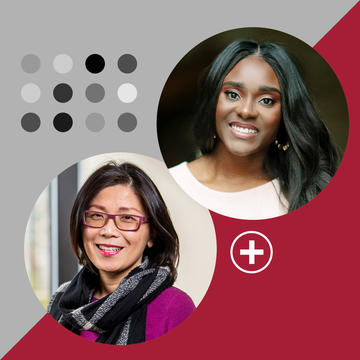 Diversity in the Workplace
July-September 2020 Webinar Recordings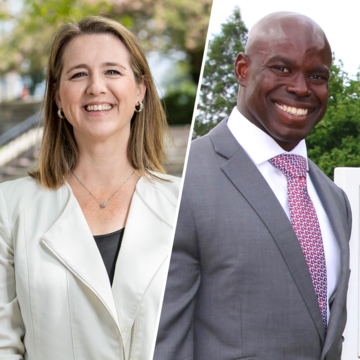 Mental Health in Education and Leadership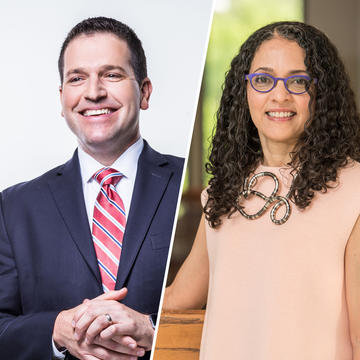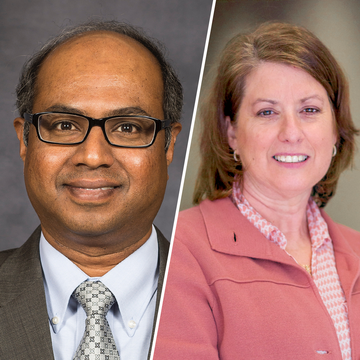 Disruption to Medical Supply Chains
May-June 2020 Webinar Recordings
Structural Inequality in Philadelphia: What Citizens Can Do to Help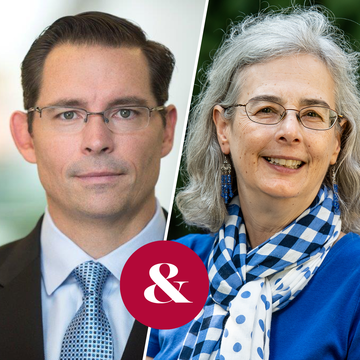 The Economic Impact of COVID
Information Security during COVID-19 and Beyond
April-May 2020 Webinar Recordings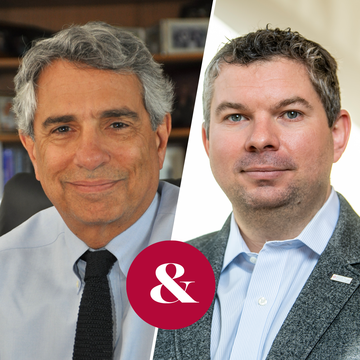 Telehealth: Expanding Access to Care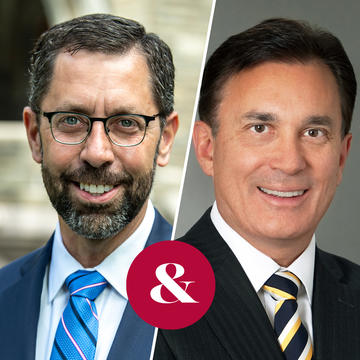 Leading Through Uncertain Times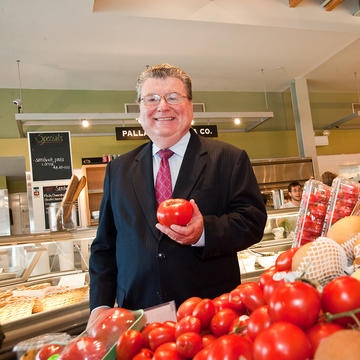 After COVID-19: Will Food Shopping Ever Be the Same?
New to Zoom? 
PC or Mac:
Click Zoom link provided in the confirmation email, and run software when prompted. Select "join with computer audio" or click the phone call tab to dial in via one of the numbers provided.
Mobile phone, iPad or tablet:
Download the free Zoom app from the iTunes or GooglePlay store; then tap on the link in the confirmation email.
Landline phone:
Dial one of the telephone numbers provided in the confirmation email and enter the Meeting ID when prompted. If you get a busy signal with the first number you try, please select a different number and try again.
You May Also Like...
We invite you to explore Saint Joseph's University's other lecture series: The 2020-2021 Diversity & Inclusion lecture series, sponsored by the Center for Inclusion and Diversity; the Haub School of Business' Innovation lecture series; and the 2020 Focus on Women event series, marking the 100th anniversary of the 19th amendment and the 50th anniversary of women students at Saint Joseph's.