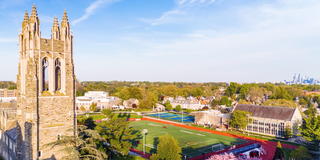 Financial Aid at Saint Joseph's University
A college education is an important investment in your future. We're here to help you understand your options and to ensure Saint Joseph's is a manageable investment for you and your family. We'll personalize a financial aid package that allows you to place your focus on what matters most: your education.
Average SJU grants and scholarships
Annual merit scholarship range
Of students receive University assistance
Ten years after graduation, Saint Joseph's graduates' earnings are in the top 2.5% in the nation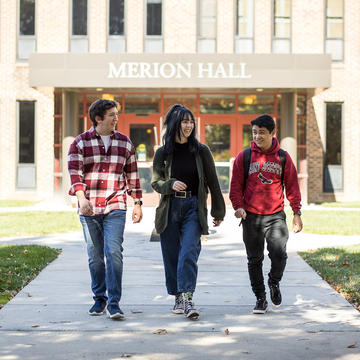 Cost of Attendance
Student Cost of Attendance (COA) budgets are designed to provide students with an accurate projection of reasonable costs while enabling the Financial Aid Office to formulate an appropriate financial aid package. The COA budget assigned to a student does not, however, imply the availability of financial aid funds.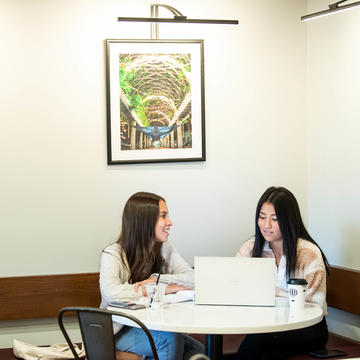 Net Price Calculator
Our net price calculator provides you with an estimated aid package as well as an estimate of what you might expect to pay during your first year. Please note that the net price calculator is intended for students entering the University as a new, full-time freshman or transfer undergraduate student. It is not intended for graduate students or part-time undergraduate students. Additionally, please note that, due to changes with the federal needs analysis formula that go into effect for the 2024-25 academic year, eligibility for need-based federal and state aid may vary slightly from what the calculator estimates. Learn more about the upcoming FAFSA Simplification changes.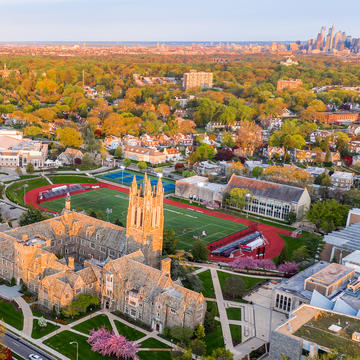 It all begins with the FAFSA
How to Apply
The FAFSA (Free Application for Federal Student Aid) is for students and families seeking consideration for:
Need-based federal aid
Non-need-based federal aid
Need-based state aid
Institutional need-based aid
Saint Joseph's University's school code is 003367.
The FAFSA form typically becomes available at fafsa.gov for the next school year starting on October 1; however, for the 2024-2025 academic year (summer 2024/fall 2024/spring 2025), the 2024-2025 FAFSA online application will be delayed and will open by December 31, 2023. Learn more about upcoming changes due to FAFSA Simplification and the FUTURE Act.
To receive federal aid, you must be enrolled in a degree or Title IV approved certificate program and be a U.S. citizen or permanent resident.
Financial Aid Process
Our financial aid packages help bridge the gap between college costs and what your family can afford to pay towards the total cost of a college education.
Financial Aid Policies, Refunds and Forms
See the University's policies related to financial aid, learn about how disbursements and refunds work, and access the forms you need to complete the aid process.
Benefits for Veterans & Military
Under the Post-9/11 GI Bill, tuition is waived for veterans (and their family members) who have accumulated at least 36 months of aggregate service since September 11, 2011, and for discharges with a service-connected disability after 30 days. Anyone who has served 90 days–36 months is eligible for a partial-tuition waiver.

Saint Joseph's University is a participating Yellow Ribbon School. Those that served 89 days—36 months may be eligible to have all or part of their tuition covered between the VA and Saint Joseph's University under the Yellow Ribbon Program.

If you need assistance or support during your application process or time at Saint Joseph's, contact the Saint Joseph's University Office of Veterans Services.

Establish an account on the GI Bill® Website. GI Bill® is a registered trademark of the U.S. Department of Veterans Affairs (VA). More information about education benefits offered by VA is available at the official U.S. government website at www.benefits.va.gov/gibill, or by calling 888-422-4551.

If you are eligible for benefits, request a Certificate of Eligibility.

Once received, email your Certificate of Eligibility to Michael Maloney, VA Certifying Official for Saint Joseph's University, at mmaloney@sju.edu.

Learn more about your VA education benefits:
TEST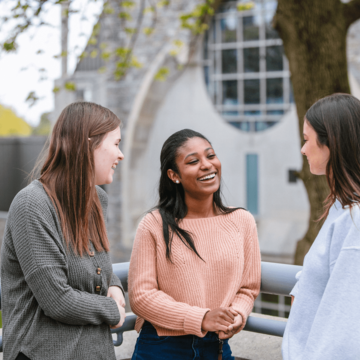 Admission
Saint Joseph's strives to make the admission process understandable by working with students and families each step of the way. Get started on your application, find your counselor or set up a visit today.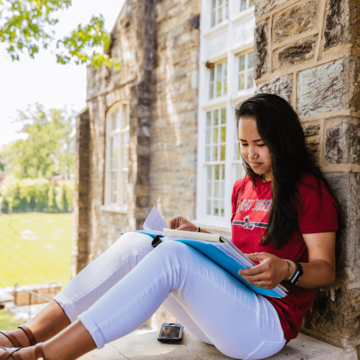 Scholarships
Saint Joseph's offers scholarships to incoming and current undergraduate students. Eligibility is auto-renewed for most, but others require a separate application. Many graduate programs also offer scholarships.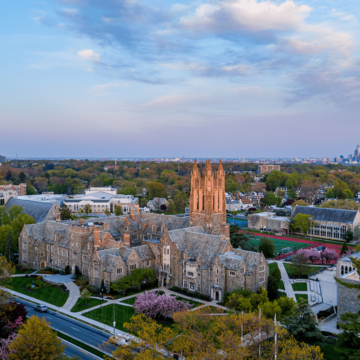 Tuition and Costs
For the 2023—2024 academic year, undergraduate tuition is $51,140. Costs for graduate study and online and adult learning courses vary according to the program.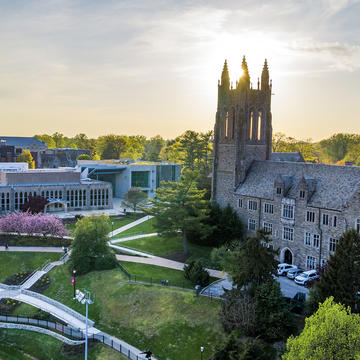 We're Here to Help
Contact Us
We know the financial aid process can be challenging. We're here to help.