Education is an investment in the future. A Saint Joseph's education is an investment in an ever-changing future. No matter how the world changes, the job market shifts, or personal and professional goals develop with time, we'll give you the skills, confidence, resilience and foundation to be successful — in work and in life. We know our approach works, and we want to make it available to all qualified students. That's why we work closely with individuals and families to find the right financing options, offer scholarship and aid opportunities, and host financial wellness programs for students and parents.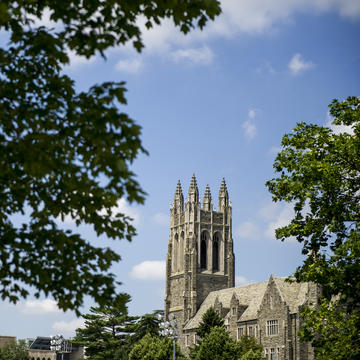 It all begins with the FAFSA
How to Apply
Students or families seeking consideration for need-based and non-need-based federal aid or need-based state and institutional aid should submit the FAFSA (Free Application for Federal Student Aid). Saint Joseph's University's school code is 003367.
FAFSA forms become available at fasfa.gov for the next school year starting on October 1.
To receive federal aid, you must be enrolled in a degree or Title IV approved certificate program and be a U.S. citizen or permanent resident. If you are a male between the ages of 18-25, you must also be registered with Selective Service.
Financial Aid Process
All prospective students need to fill out the FAFSA to be considered for financial aid beyond merit scholarships.
Financial Aid Policies, Refunds and Forms
See the University's policies related financial aid, learn about how disbursements and refunds work, and access the forms you need to complete the aid process.
Financial Wellness
Learn how to make sound financial decisions with the HawkCent$ financial wellness program. Attend fun, interactive, one hour workshops throughout the year (dinner provided!) on:

Budgeting
Credit (protecting your credit and dealing with credit cards)
Managing student loan debt
Tapping into external scholarship opportunities
Aligning your short-term spending with your long-term goals
Financial planning for life after college
Avoiding identity theft
The basics of personal investing

2019-2020 workshop topics included:

Why Your FICO Score is Just as Important as Your GPA
Financial Football: Credit, Debit and Pre-Paid Cards
Budgets Take Balance! Especially when Managing Student Loan Payments
Building Wealth: Saving Strategies & Investing Basics

We look forward to resuming our in-person workshops in 2021!

Saint Joseph's University is a CashCourse member school so students can utilize the many resources this site offers to make informed financial choices.

The Consumer Financial Protection Bureau website that helps you find financial products and services — whether you are applying for a mortgage, choosing among credit cards or using any number of other consumer financial products.
Benefits for Veterans & Military
Under the Post-9/11 GI Bill, tuition is waived for veterans (and their family members) who have accumulated at least 36 months of aggregate service since September 11, 2011, and for discharges with a service-connected disability after 30 days. Anyone who has served 90 days–36 months is eligible for a partial-tuition waiver.

Saint Joseph's University is a participating Yellow Ribbon School. Those that served 89 days-36 months may be eligible to have all or part of their tuition covered between the VA and Saint Joseph's University under the Yellow Ribbon Program.

If you need assistance or support during your application process or time at Saint Joseph's, contact the Saint Joseph's University Office of Veterans Services

Establish an account on the GI Bill® Website. GI Bill® is a registered trademark of the U.S. Department of Veterans Affairs (VA). More information about education benefits offered by VA is available at the official U.S. government website at www.benefits.va.gov/gibill, or by calling 888-422-4551

If you are eligible for benefits, request a Certificate of Eligibility

Once received, email your Certificate of Eligibility to Michael Maloney, VA Certifying Official for Saint Joseph's University, at mmaloney@sju.edu.
TEST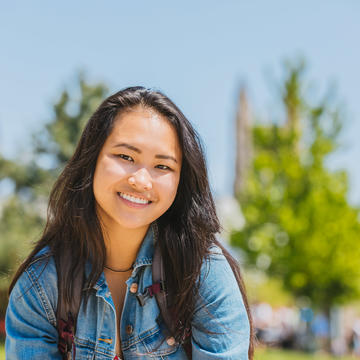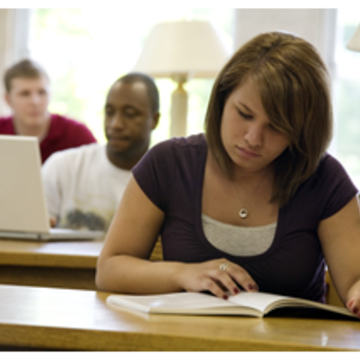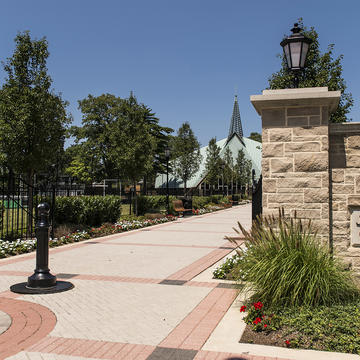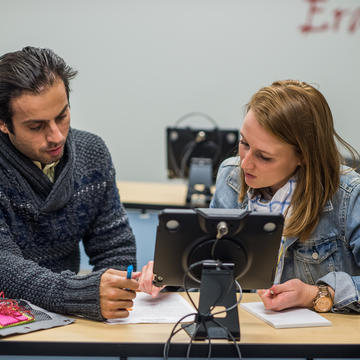 We're here to help
Contact us
We know the financial aid process can be challenging. We're here to help.