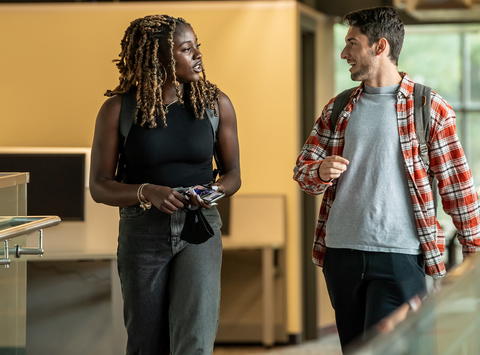 Transfer to Saint Joseph's
Make your transition to Saint Joseph's seamless, whether you're transferring to a four-year bachelor's or professional health program.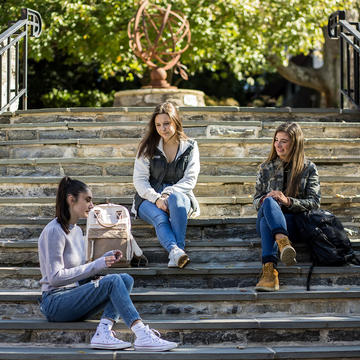 Transfer Friendly
You don't have to start your college experience at Saint Joseph's University to find your second home here. Saint Joseph's is consistently recognized as one of the nation's best colleges and universities for transfer students. Phi Theta Kappa Honor Society (PTK) regularly recognizes Saint Joseph's for its excellence in creating dynamic pathways to support transfer students.
With our specialized transfer transition program, the option to live on campus or commute and the ability to transfer up to 60 credits, deciding to enroll at Saint Joseph's might be your best decision yet.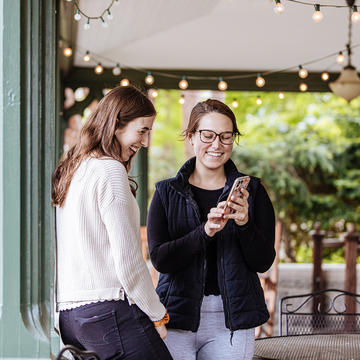 Our Transfer Policy
Your Credits Are Welcome Here
The Block Transfer policy awards credit toward completion of Saint Joseph's University's General Education Program (GEP), major courses and elective credits. With this policy, transfer students with an associate's degree can focus on their chosen major of study while going in-depth in a particular field. This transfer policy also offers preparation for an effective career or for graduate study in your chosen field. Students with an associate's degree will transfer in 60 credits and, with the addition of three specific classes at Saint Joseph's, will complete their General Education Program, allowing them to potentially graduate in two years.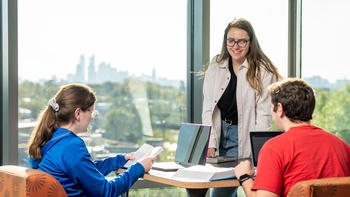 Transfer applications are reviewed on a rolling basis, year-round. We accept the Common Application and the Saint Joseph's Application.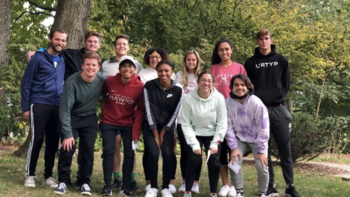 Every prospective student has an admission counselor who will assist you through the admission and financial aid process, including your curriculum plan and transfer credits.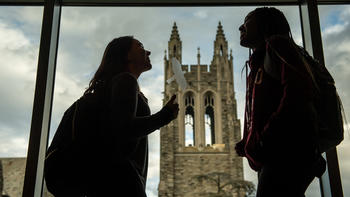 We know our approach works, and we want to make it available to all qualified students. That's why we work closely with you and your family to find the right financing opportunities.
Best regional university in the north (2024), according to U.S. News & World Report.
Of our undergraduate Class of 2022 were employed, pursuing graduate study or in full-time volunteer programs within six months of graduation.
years on the Phi Theta Kappa Honor Roll.
Majors and minors to choose from.
Find Yourself Here: On Campus and In Philadelphia
Find Yourself Here: On Campus and In Philadelphia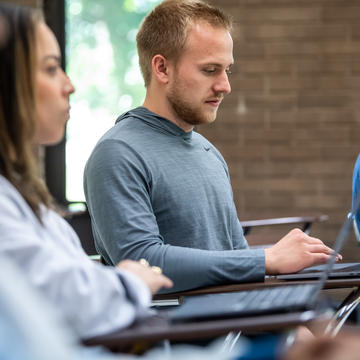 Internships and Co-op
Gain real-world experience with an internship or co-op in your field.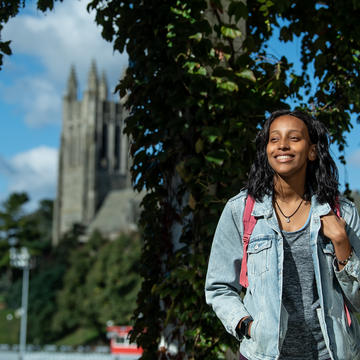 Transfer Housing
Immerse yourself in a community that understands your journey. We offer our transfer students the option to live on campus with other like-minded transfer students.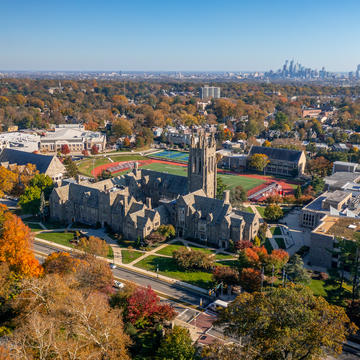 City & Suburbs
Learn more about our two campuses — one located on the border of Lower Merion and Philadelphia and the other in University City — and what they have to offer.
Connect with Us
We are excited to get to know you and answer any questions you may have about transferring.
Questions about the application process? Fill out the form below to request more information or email us at transfer@sju.edu or call 610-660-1300.
Information and Resources