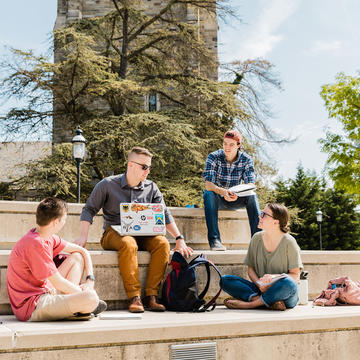 Transfer-Friendly
You don't have to start your college experience on Hawk Hill to find your second home here. Saint Joseph's education is an investment in your personal and professional growth as we help prepare you for a successful and fulfilling career. We offer opportunities in the classroom and beyond to provide a foundation for success—in work and in life.
With our specialized transfer transition program and the option to live on campus or commute, and the ability to transfer up to 60 credits, deciding to enroll at Saint Joseph's might be your best decision yet.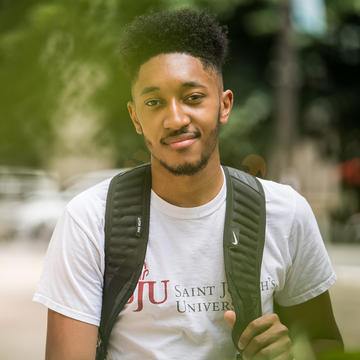 Connect with Us
We are excited to get to know you and answer any questions you may have about transferring.
Questions about the application process? Fill out the form below to request more information or email us at transfer@sju.edu or call610-660-1300.
Best regional University (2020), according to U.S. News and World Report
years on the Phi Thetta Kappa Honor Roll
minutes to Center City, Philadelphia, PA
Of the class of 2019 had full-time employment or was in graduate school within 6 months of graduation.
Find Yourself Here: On campus and in Philadelphia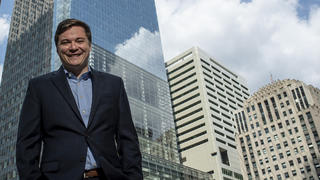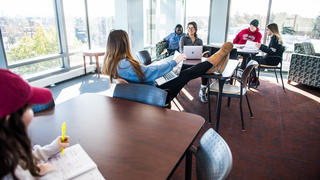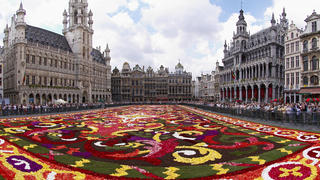 Internships and Co-ops
You might arrive at Saint Joseph's University with a career path in mind. Or you may have no idea what you want to do after you graduate. Either way, work experiences are the best way to reality-test your ideas. With Philadelphia, America's sixth-largest city, on our doorstep and a team of advisors at your side, SJU helps you find an internship or co-op experience that aligns with your interests.
Transfer Housing and Commuting
Deciding between on-campus housing and commuting.
When you join the Saint Joseph's University community, you gain a second family. If you chose to live on campus, you also gain a second home. You have the option to live with other like-minded transfer students on campus, so you are immersed in a supportive community who understand your journey. Rather commute to campus? Our campus is easily accessible from I-76 and I-676 from Philadelphia and surrounding suburbs. We have a commuter longue and other perfect study spots for you to rest or study between classes.
Study Abroad
At Saint Joseph's University, we challenge you to explore new opportunities, even when they take you off-campus or out of the country. We offer a variety of study aboard options from faculty-led Study Tours to Summer Programs. In total, we offer more than 30 semester abroad options in 20 countries around the world.
How to Transfer
At Saint Joseph's, our students embrace broad perspectives and broad skills. We come together as a community to ensure that your unique gifts and talents are cultivated. Our admission team reviews your application to get to know you as a whole person. We take a look at more than just your academic achievements — we're interested in your personal qualities and contributions to the community, as well.
Meet Your Admissions Counselor
Every prospective student has an admission counselor who will assist you through the admission and financial aid process. Discuss your major and curriculum plan with a transfer counselor and learn more about our transfer-friendly programs.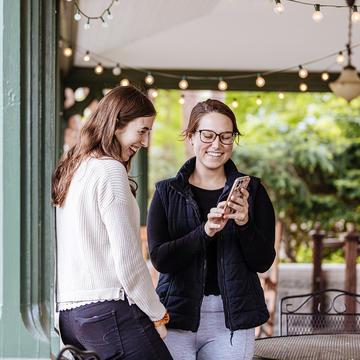 Our Transfer Policy
Your credits are welcome here
The Block Transfer policy awards credit toward completion of SJU's General Education Program (GEP), major courses and elective credits. With this policy, transfer students with an associate's degree can focus on their chosen major of study while going in-depth in a particular field. This transfer policy also offers preparation for an effective career or for graduate study in your chosen field. Students with an associate's degree will transfer in 60 credits, and with the addition of three specific classes at Saint Joseph's, will complete their General Education Program, allowing them to potentially graduate in two years.
Find Your Program
Online or on-campus, part-time or full, fit your education into your busy life with Saint Joseph's convenient, fully accredited degree programs. We know that transferring can be a stressful time, so we offer a full slate of degree program options and a transfer-friendly credit policy that puts you first.