Inspiring Kids to to Pursue STEM Careers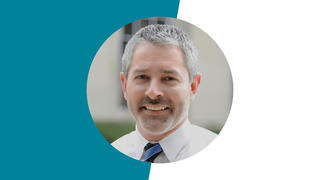 Jim Cinelli is always looking ahead.
The Reading Science Center, an interactive children's museum he created in the heart of downtown Reading, Pennsylvania, is still in its early days. But Cinelli is anticipating seeing it filled with curious kids who can't wait to get their hands on the exhibits and learn about science outside the classroom.
It's a vision that has sustained him through eight years of planning, paperwork and fundraising for the project, which was inspired by a 2012 visit with his young sons to the Lancaster Science Factory. Cinelli, an environmental engineer, wanted something like it for his hometown.
"There are some studies that show that to really get students interested and excited about science, math and engineering, they have to have experiences outside of the classroom," Cinelli says. "That's largely what science centers provide: They take the mystery out of science and math. When you can visualize something, it becomes less intimidating."
After more than a year of going it alone, Cinelli found volunteers, established the Reading Science Center as a designated nonprofit and eventually signed a lease in August 2019 on the 7,000-square-foot space inside a building on Penn Street.
"What I've learned is you can't do it by yourself," Cinelli says. "It really takes a qualified team, and I was fortunate to pull together great people from different walks of life."
What I've learned is you can't do it by yourself. It really takes a qualified team, and I was fortunate to pull together great people from different walks of life."
One of those people is Cari Dwyer, project leader at the Science Museum of Minnesota in Saint Paul. Cinelli sought Dwyer's advice on how to build a museum from scratch, and Dwyer's organization donated six biology exhibits worth about $700,000 to the Reading Science Center. Cinelli and one of his sons drove a rental truck from Reading to Saint Paul and loaded up the exhibits, which were being stored in a warehouse, to take back home.
"The team here was so happy and energized by Jim and his passion," Dwyer says. "It made it so much better for us to part with those [exhibits] and know they were going to live on in Pennsylvania."
Cinelli and his team have collected about 30 exhibits so far, ranging from biology to structural and mechanical engineering to light and sound. He's raised about $160,000 in cash, much more in donations, and expects to have an initial annual operating budget of $200,000. The museum was set to open in late May, but the date was delayed because of the coronavirus pandemic.
Cinelli's methodical approach to building the Reading Science Center is the same one he's taken to meet many of the big goals in his life – by keeping an eye on the long game. When he was a civil engineering student at Lehigh University in the late 1980s, he knew he wanted to start his own business someday, so he took a few elective business courses.
After graduation, he began taking business classes at Saint Joseph's University, completing his MBA in 1995. He and two partners started Liberty Environmental, an engineering services and consulting firm in Reading, in 2004. Cinelli also holds a master's degree in environmental engineering from Penn State.
"Just because you are successful starting a business doesn't mean you're successful running a museum," he said. "There were things I took as a businessperson and an engineer that I could apply to starting a science museum. Nonetheless, there's a heck of a lot to learn."
Cinelli hopes that inspiring local kids to pursue careers in science, technology, engineering and math – or STEM – will grow the talent pool for his firm and other companies in Reading.
"The city of Reading has a high poverty level and there are good-paying jobs in STEM careers. But a lot of underserved kids in the city don't get exposed to people who work in those careers," Cinelli says. "If they're not having that out-of-the-classroom experience, that puts them at a further disadvantage. They're not getting exposure to a career that they might find out that they love. That's why, since day one, I was committed to not putting this in the suburbs but in the city, where it's accessible."