Annual Lecture Series Honors Sister Thea Bowman, F.S.P.A., Scholar and Social Justice Worker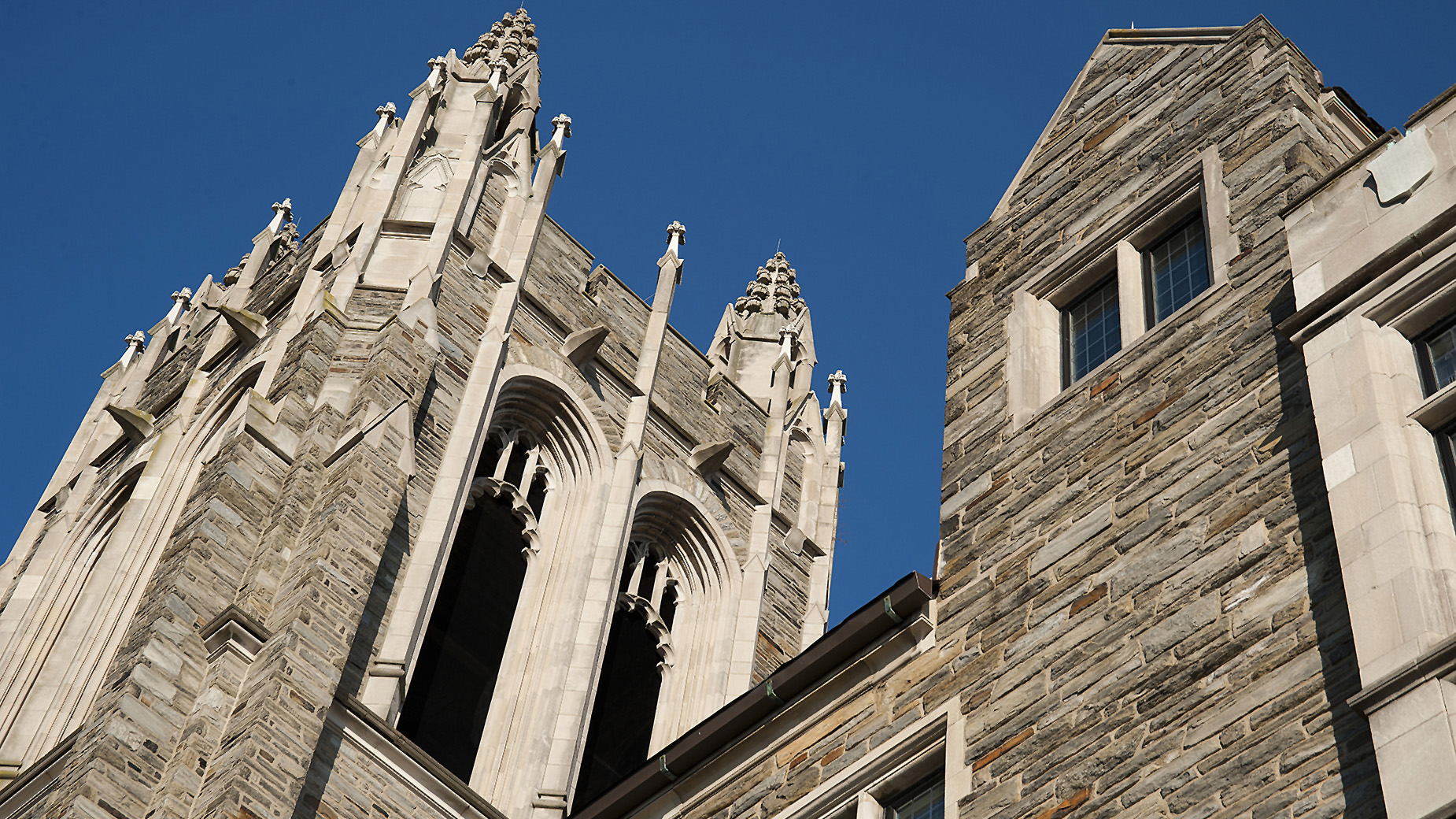 The Sister Thea Bowman, F.S.P.A. Distinguished Lecture Series, established in 2014 to present the research interests of scholars who emphasize the experiences of Black women in the diaspora and other marginalized groups, will be held on Wednesday, Feb. 14, at 4 p.m., in the Campion Student Center North Lounge. The event is free and open to the public.
This year's speaker is Camille Z. Charles, Ph.D., the Walter H. and Leonore C. Annenberg Professor in the Social Sciences at the University of Pennsylvania. Charles's lecture, "The Real Record on Racial Attitudes," will reflect her expertise as a leading scholar in American race relations.
"We are honored to welcome Dr. Charles to Saint Joseph's as the 2018 Bowman distinguished lecturer," says Elaine Terry, Ph.D., assistant professor of mathematics and a co-organizer of the lecture with Elizabeth Linehan, RSM, associate professor of philosophy. "Her work has been described as 'mapping the major divisions of, and trends in, U.S. racial attitudes, and documenting both progressive changes and enduring frictions and conflicts that continue to make race such a fraught terrain' — topics that are timely and meaningful in contemporary race relations discourse."
The lecture series was developed to enrich the intellectual and cultural lives of Saint Joseph's students, faculty and staff, and members of the immediate surrounding community, while supporting the work of Black women in the academy. Speakers bring to bear the wealth of their research on issues that shape the experiences of Black communities. Support for the series is provided by the following University entities: Office of Inclusion and Diversity; Office of Mission; Office of Adult Student Life; Office of Student Success; and the College of Arts and Sciences.
About Thea Bowman, F.S.P.A.: Sister Bowman (1937-90) was a Roman Catholic religious sister of the Franciscan Sisters of Perpetual Adoration of La Crosse, Wisconsin. A teacher, scholar and social justice worker, she made significant contributions to the world as both a devout Catholic and as an African American woman. Born in Yazoo City, Mississippi, the daughter of a physician and an educator, she was raised as a Methodist until age 9 when she asked her parents if she could become a Catholic. Sr. Bowman earned a Ph.D. in English language, literature and linguistics from The Catholic University of America in Washington, D.C., and later was the first African American woman to receive a doctorate in theology from Boston College. She dedicated herself to breaking down racial and cultural barriers and was instrumental in founding the National Black Sisters Conference to provide support for African American women in Catholic religious institutions. Known as a gifted orator with a beautiful singing voice, she became a favored evangelist in African American communities, living a life full of joy, faith and praise to God. Sr. Bowman was posthumously awarded the Laetare Medal, the oldest and most prestigious honor given to American Catholics