Biologist Receives National Science Foundation Research Grant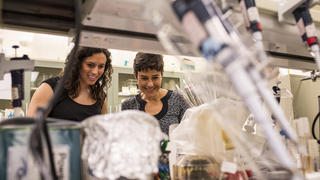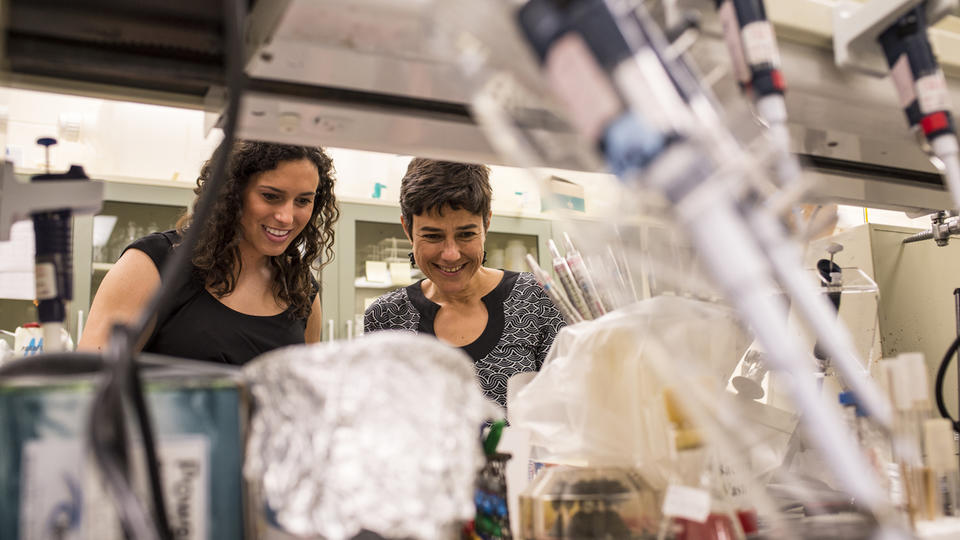 Saint Joseph's associate professor of biology, Catalina Arango, Ph.D., has been awarded a $252,000 grant from the National Science Foundation (NSF) for her research into the regulation of gene expression. The award is part of a $560,000 grant shared with Preston Garcia, Ph.D., associate professor of biology at Castleton University.
"Dr. Arango's research is aimed at understanding mechanisms of gene expression in nitrogen-fixing bacteria," states Shaily Menon Ph.D., dean of the College of Arts and Sciences. "Findings from her research will enhance our knowledge of the intracellular signaling pathways that regulate metabolism and will be applicable to other biological systems."
The grant will help support up to nine undergraduate student researchers and one master's student, including opportunities for experiential learning. Arango has regularly mentored students in research; more than 30 undergraduate students have gone on to graduate or professional school  at institutions such as the Children's Hospital of Philadelphia, University of Pennsylvania and the U.S. Department of Agriculture.
"Dr. Garcia, and I are delighted to continue supporting undergraduate research at our institutions," says Arango. "As we investigate a novel regulatory 'partnership' between two different signal transduction systems, the funding will allow us to explore innovative answers to research questions, including transcriptomic and proteomic analyses to characterize the roles of specific genes in bacterial regulatory circuits."
The grant further allows for community outreach that will leverage the Biology Department's existing science programs for students in Philadelphia, including SJU students' design of two high school science laboratory lessons on DNA-protein interaction and the effect of mutations on gene regulation at Bishop McDevitt High School in Wyncote, Pennsylvania and Overbrook High School in Philadelphia.