Cole Tabbed USA Magazine Preseason All-American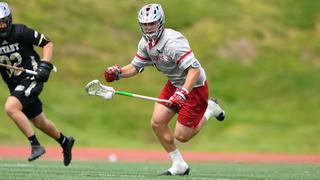 Senior face-off specialist Zach Cole has been tabbed to the USA Magazine Preseason All-America Third Team, the publication announced.
 
Cole returns for his third season and fourth year on Hawk Hill in 2022 after an impressive 2021 campaign in which the Mount Laurel, New Jersey, native claimed a plethora of accolades, including a list of All-America honors.
Particularly, Cole was a 2021 USA Lacrosse Magazine All-American Honorable Mention after his 2021 NEC Player of the Year campaign in which he went 222-for-325 from the X, winning 68.3% of his opportunities to go with an SJU single-season, program-record 142 ground balls over 13 games.
His face-off winning percentage ranked him fifth in the nation, while ground balls per game was second.
This story originally appeared on sjuhawks.com.