Cura Personalis in the Nation's Capital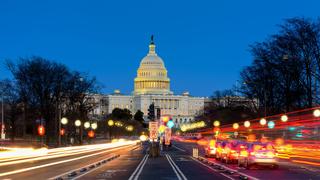 Working with Washington, D.C., middle schoolers every day for five weeks was a challenging yet worthwhile way for Aisling Nay '25 to spend her summer.
Nay, a political science major who has taken a service-centric approach to her studies at Saint Joseph's University, landed a selective summer internship at George Washington University (GWU) teaching a civics curriculum to middle school students in local under-resourced communities. 
"D.C. struggles with the same educational inequities as a lot of urban communities, so that's what drew me to this internship," she says. "I've always had an interest in education as an institution."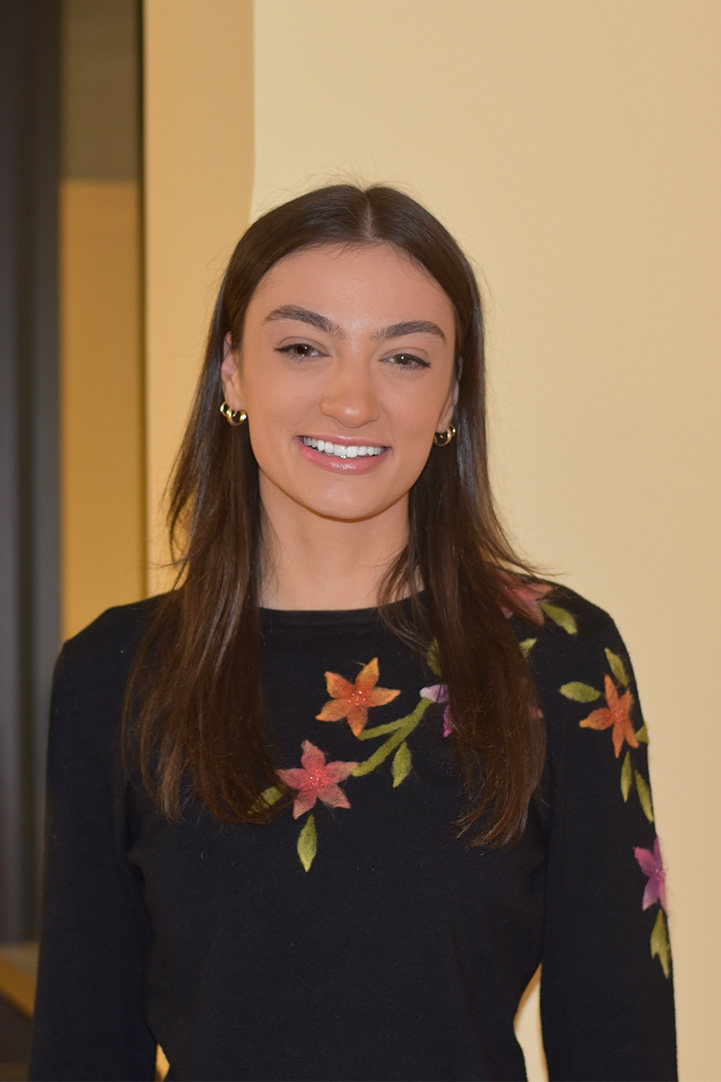 The Civic Changemaker internship is part of the Emerson Collective Youth Collaborative, which partners with GWU's Honey W. Nashman Center for Civic Engagement and Public Service and the Smithsonian Institution to fund an eight-week long program. 
Of the program's largest applicant pool to date, Nay was one of just 75 college students selected for the opportunity nationwide after submitting her essays, personal statement and resume and participating in Zoom interviews, she says.
During the first three weeks of the program, Nay and her cohort learned from George Washington professors about the curriculums they would bring to the summer program participants. The Civic Changemakers also worked with faculty to immerse themselves in historical and educational explorations of the city, "to truly educate ourselves on the disparities among its neighborhoods and the injustices that come with them," Nay says.
Students from three D.C. middle schools then joined their new mentors. For the next five weeks, they learned about how local government functions in their communities, participated in mindful activities as well as creative pursuits like art or spoken word, and worked on a community service project.
When Washington was blanketed with wildfire smoke from fires in Canada this summer, Nay and her mentees created a poster that showed residents how to read the air quality index scale and provided tips on how community members could protect themselves during times of poor air quality. The group also distributed masks in case of diminished air quality in the future.
Sending such graduates like Aisling out into the world should make SJU proud, as she knows how to contribute to making positive changes and already, as a college junior, has many substantive accomplishments to her name.
Nay credits a lot of her success in her internship to the service learning opportunities she's taken part in on Hawk Hill, including weekly service where she is a community partner coordinator and a service scholar at the University's Faith Justice Institute.
"After we go to service, we talk about what we observe and what our feelings are, then we can relate it to larger social justice issues," Nay says. "Getting those ideas going and implementing that reflective piece was so helpful in this experience. To come back and reflect and say, 'What did I see? What did those students say to me about their under-resourced schools or communities? What did I see and what are those larger issues that I see facing not only their school but also their greater community,' allowed for a great tie between what I observed and my greater passion for seeking social justice."
Prior to this summer, Nay participated in a similar program called the Global Smarts Mentoring Program, which, for the last 10 years, has paired college students as mentors of Philadelphia-area middle and high school students to prepare them for a Jr. Model United Nations Conference. In a service learning class taught by Political Science Professor Lisa Baglione, PhD, Nay worked last year with students at Shawmont Elementary School in Roxborough.
For Baglione, Nay's service-minded approach to the political science major at Saint Joseph's is typical of many of her students. 
When asked how to address the problems in contemporary public education in the United States, Baglione says, "Individuals alone engaging in charity are not going to solve these structural problems. There needs to be rethinking, which can be done only with good political work to change laws, institutions and mindsets."
"We at SJU have a strong ethos of service and ethics-intensive courses, which has created an interesting body of students who seek to give back," she continues. "Sending such graduates like Aisling out into the world should make SJU proud, as she knows how to contribute to making positive changes and already, as a college junior, has many substantive accomplishments to her name."